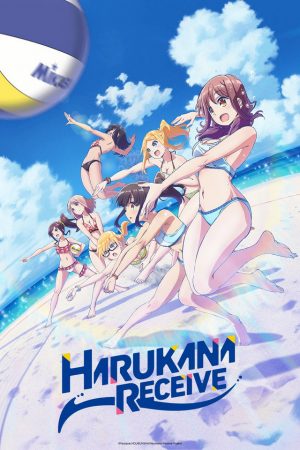 Summer has flown by too quickly for many of us, and now it's time to gear up for fall. With several more weeks until the start of tedious work or school, we have the chance to remember the summer break, with tons of fantastic Summer 2018 sports anime! Take us back to the beach, to the crystal clear water, warm sand, bikini babes, and washboard abs. With so much fun in the sun, we at Honey's present 6 anime like Harukana Receive, including shows that feature the thrills of competition, sports, and a whole lot of fun. Hopefully, these series will fall right on your watch list! Game set? Serve!
Similar Anime to Harukana Receive
1. Hanebado!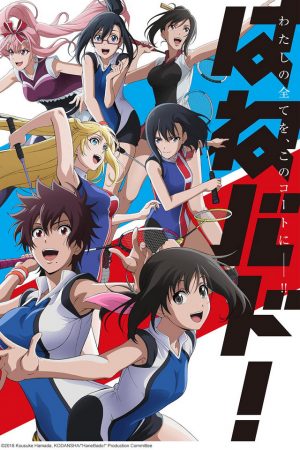 Episodes: 6+
Aired: July 2018 - Ongoing
Hanebado! centers on the stories of Ayano Hanesaki and Nagisa Aragaki, first and third-year students at Kanagawa Prefectural Kitakomachi High School. Girls from different backgrounds united by a common skill -badminton- Ayano and Nagisa are encouraged by coach Kentarou Tachibana, classmates, and their competition to become the best players in the high school sports circuit. The challenge is on and the birdies are hot!
Hanebado! and Harukana Receive are both current and exciting Summer 2018 anime that deal with sports which aren't as mainstream or popular. Badminton and beach volleyball are sports that work in pairs, and we see how all the girls collaborate seamlessly. With their heads in the game and 100% commitment, the characters in both series are incredibly smart, utilizing both elements of talent and strategy. Although the animation style is different in both, as Hanebado! presents sharp and vibrant colors and Harukana displays light pastels, each anime provides viewers with an engaging and entertaining storyline. Oh, and let's not forget the fanservice!
Hanebado! PV
---
2. Keijo!!!!!!!!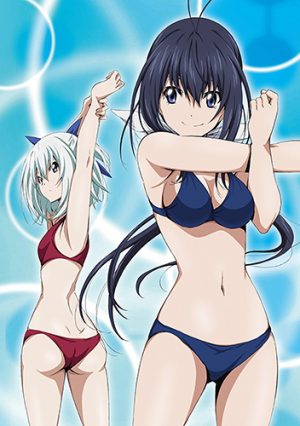 Episodes: 12
Aired: October 2016 – December 2016
Keijo!!!!!!!! is an anime about a fictional competitive sport that pits well-endowed ladies against one another in wrestling-like fashion upon a platform floating on water. The only methods of attack that these ladies can use are their boobs and butt! The sport of Keijo is so intense that there is an institution dedicated to training prospective Keijo participants. Sweeping across the country, many young ladies qualify and participate as Keijo players to become the next national champion and win the first place prize!
Keijo!!!!!!!! and Harukana Receive revolve around a similar plot of a group of teenage girls participating in some very odd sports, Keijo and beach volleyball. These girls train extremely hard to be the best in the sporting league, sharing the aspiration of making it big, striving to be on the top. Although at first glance viewers might resist starting a series of this nature, Keijo!!!!!!!! and Harukana Receive are surprisingly entertaining, if you enjoy all angles of action sequences. Ready, set, give it a go!
Keijo!!!!!!!! Trailer
---
3. All Out!!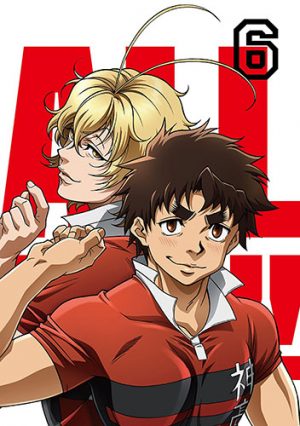 Episodes: 25
Aired: October 2016 – March 2017
All Out!! introduces us to Gion Kenji, a high school student who is short but makes up for what he lacks with an upbeat and spunky personality. In this anime, we are also presented with Iwashimizu Sumiaki, Hachiouji Mutsumi, and Sekizan Takuya, who join the school's rugby team at different times. In the introductory scenes, shorty Gion comes to the defense of towering Iwashimizu, as some bullies have him cornered. In a scenario you usually don't see, the two instantly become acquainted. Furthermore, Hachiouji is the one that brings Gion into the world of rugby, asking Gion and Iwashimizu to watch a scrimmage. From that moment, Gion is drawn to the action and excitement. All Out!! gives viewers a glimpse of rugby action and skills in addition to meeting the team's other valuable members.
Damn, are you sure you guys are in high school? All Out!! and Harukana Receive are two great sports anime that highlight the passion and drive participating in a team sport. Even though both groups of teens are still very young, they demonstrate determination and sacrifice that generally isn't present until we reach our adult years. On top of an engaging storyline that includes accurate sports jargon is the eye candy. The guys and gals of All Out!! and Harukana Receive are diverse and intriguing.
All Out!! PV
---
Any Anime Like Harukana Receive ?
4. Softenni (Softenni! The Animation)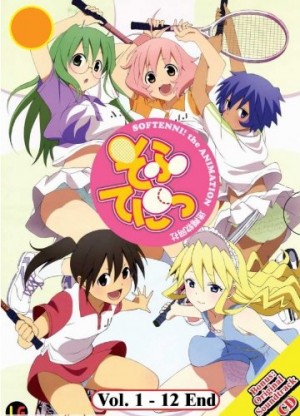 Episodes: 12
Aired: April 2011 – June 2011
Softenni is a sports comedy anime that centers on the members of the Soft Tennis Club. These middle school tennis players, Chitose Akiyama, Kurusu Fuyukawa, Asuna Harukaze, Kotone Sawanatsu, and Elizabeth Warren must struggle and overcome the challenges of their lives as they practice and "break" for the nationals.
Softenni and Harukana Receive are both excellent sports anime that are all about girl power. While we usually see guys exerting themselves in various physically demanding sports, it's nice to see girls of all shapes and sizes doing just as well in tennis and beach volleyball. Both lighthearted and simplistic, Softenni and Harukana Receive are two comedic, school, sports, and ecchi anime that display the fun and moving stories of these all-girl teams.
---
5. Walkure Romanze

Episodes: 12
Aired: October 2013 – December 2013
Walkure Romanze takes place in a town called Helen's Hill. At a prestigious school called Winford Academy, the students learn how to become knights, proper horseback riding techniques, and the sport of jousting. We are introduced to a young man named Takahiro Mizuno, a young jouster whose career ended quickly due to an injury. Still invested in the sport, Takahiro joined the Begleiter (assistant) program. Takahiro excels in the program, making him very popular and, unfortunately for many classmates, turns down their offer. One day, in a bizarre accident, Takahiro's friend, Mio Kisaki is challenged to a duel even though she isn't truly a knight. Takahiro agrees to become her temporary Begleiter, but that only opens the door to the beginning of their partnership.
"Teamwork makes the dream work!" Walkure Romanze and Harukana Receive spotlight on two exciting sports, jousting and beach volleyball, which sets them apart from other sports anime. We learn in both stories that working in concert with someone is extremely important to have a high chance of winning. Each duo must rely on trust and skill and viewers can quickly identify the close relationships in Walkure Romanze and Harukana Receive. Two engaging sports anime that shouldn't be passed up.
---
6. Sekai de Ichiban Tsuyoku Naritai! (Wanna Be the Strongest in the World)

Episodes: 12
Aired: October 2013 – December 2013
Wanna Be the Strongest in the World is the story of Hagiwara Sakura and Miyazawa Elena. These gals are the leading members of a popular idol group, Sweet Diva. One day, female pro-wrestler Kazama Rio injures Elena with a attack during a recording of a TV program. The attack infuriates Sakura and she suddenly dropkicks Rio. Damn! However, Rio isn't going to see the end of it, as Sakura enters the female pro-wrestling matches to avenge Elena.
Boobs? Check! Butts? Check! Wanna Be the Strongest in the World and Harukana Receive have all there is to offer when it comes to action, sports, and ecchi anime. Wrestling and beach volleyball are the sports featured in each storyline, but it's difficult to uncover with all that fan service in your face! As wrestling and beach volleyball are unique sports typically dominated by males, viewers are given a glimpse of what it could be like if another gender played these games. Wanna Be the Strongest in the World and Harukana Receive show that women can participate in these sports too. With characters that are intriguing and colorful, it's hard to turn away from these anime.
Wanna Be the Strongest in the World Trailer
---
Final Thoughts
We hope you enjoyed our recommendations for 6 anime like Harukana Receive. What do you guys think? Did we leave any good ones out? What other anime similar to this one can you suggest to other readers and us? Leave your comments below! See ya!
---