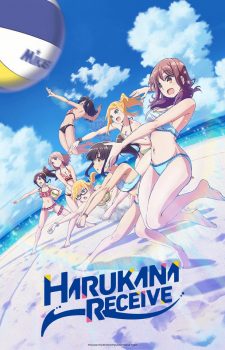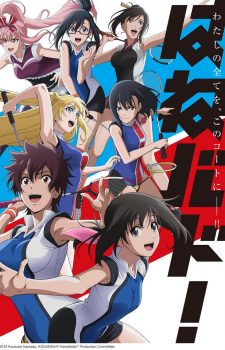 Shakunetsu Takkyuu no Musume brought a somewhat obscure sport into the anime spotlight and was one of the better sports anime to come out at the time, despite being a strange combination of moe girls and sports. Today we are going to be looking at 2 anime that you will like if you enjoyed Shakunetsu Takkyuu no Musume. Both of the anime share major similarities with Shakunetsu Takkyuu no Musume and will leave you with many of the same feelings you got while watching it. The anime we will be covering also just so happen to cover obscure sports and ended up being much better than anybody thought they would.
Liked Shakunetsu Takkyuu no Musume ? Watch Harukana Receive!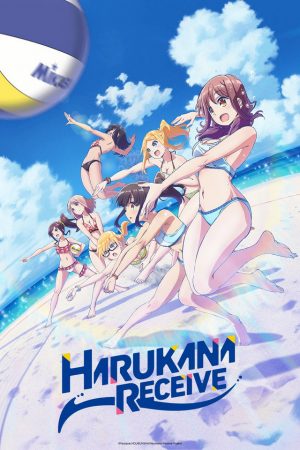 Episodes: 12
Aired: July 2018 - September 2018
Haruka Oozora has just moved to Okinawa to stay with her grandparents. After arriving on her first day, Haruka decides to head to the beach and meets some girls playing beach volleyball. Haruka plays around with them for a bit and decides she wants to get better at it. Kanata, Haruka's cousin, was a skilled volleyball player and had played all throughout middle school until recently when she gave it up. Haruka decides to work hard and make herself into a partner Kanata can trust as they form a beach volleyball duo like nobody has ever seen before.
Major Similarities Between Shakunetsu Takkyuu no Musume and Harukana Receive
1. Serious Sports Anime
Despite how they both appear, the anime are actually very interesting and realistic sports anime. The characters don't have any special abilities or shots that make them better at the game, they've just worked hard at becoming the best they can. While Shakunetsu Takkyuu no Musume can sometimes come off as being a less serious and the characters appear to some sort of unnatural ability, the stories of both anime do a great job at explaining the games they are playing..
2. Story Balance
Harukana Receive has a large focus on the sport being played just like Shakunetsu Takkyuu no Musume, but then it also mixes in just as much comedy and everyday life as Shakunetsu Takkyuu no Musume. The characters are devoted to volleyball and love playing it, but we get to see them loving life while they do it and many of the scenes have some very humorous moments in them. Both anime utilize their different story elements to create a nice blend of different emotions you will have while watching them.
3. Fanservice
Used incorrectly, fanservice can often hurt an otherwise great anime. Shakunetsu Takkyuu no Musume and Harukana Receive do a nice job with their fanservice, using just enough to satisfy the people who want it, while making it minor enough to not offend anybody who doesn't want it. Rest assured though, if you liked the fanservice in Shakunetsu Takkyuu no Musume, there is more than enough in Harukana Receive to satiate your desires.
---
Liked Shakunetsu Takkyuu no Musume? Watch Hanebado!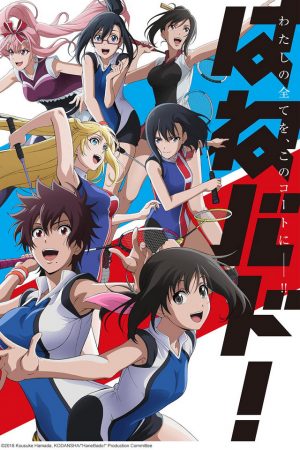 Episodes: 13
Aired: July 2018 - October 2018
After dedicating her youth to badminton, Ayano Hanesaki gave it all up when she got to high school. Although she thought she would never set foot on a court again, her friend Erena Fujisawa, noticed Ayano just wasn't the same. Erena forces to join the school's badminton team where she meets the captain of the badminton team, Nagisa Aragaki, a girl she had beaten badly in a tournament. With her friends and teammates at her side, Ayano learns to love badminton again and finds a new reason to play.
Major Similarities Between Shakunetsu Takkyuu no Musume and Hanebado
1. The Characters
Many of the characters share similar traits but the main duo in both anime are the best example. Agari and Nagisa are the best in the school until a new, more talented girl arrives. They must learn to get over being second best and become stronger because of it. Koyori and Ayano are both shy girls that just started at a new school and are prodigies at their sport. With the characters being similar, you get many similar story events and character developments but differ slightly due to the Hanebado being much more dramatic.
2. High Quality Sports Animation
The most impressive part of both of these anime are when the characters are playing their sport of choice. While the characters are in the middle of a rally the visual get ramped up and they save the best animation for these scenes. Although very little is going on in terms of the greater plot of the anime, the scenes with the girls playing are worth watching the show for. Hanebado goes above and beyond Shakunetsu Takkyuu no Musume in terms of its quality, so if you loved the ping pong scenes in Shakunetsu Takkyuu no Musume you are going to love Hanebado's badminton scenes.
Final Thoughts
Shakunetsu Takkyuu no Musume was a unique show with very few similar anime. We've been treated with two wonderful sports anime here in the Summer 2018 season that not only are similar to Shakunetsu Takkyuu no Musume but do a lot of amazing things we haven't seen in a sports anime in some time. What are your thoughts on the anime on the list? Are there any other anime you recommend?
---