También puedes leer este artículo en:Español
12 unique warriors gather each year in the ultimate battle royale known as the Zodiac Tournament. With each entrant representing a different Zodiac animal, the 12 combatants are each fierce and formidable in their own right. But the competitors are in for more than they bargained for, as the unexpected rise and the dominant fall in a game of wits and strength. The winner of the Zodiac Tournament is said to get one wish, in addition to the pride and glory that comes with winning the survival game. To the Zodiac warriors, that is worth putting their lives on the line! How will this 12th Zodiac Tournament unfold?
Like a lot of you, we at Honey's Anime started Juuni Taisen not really sure what we would think of it. We were pleasantly surprised by how much we've enjoyed this show so far! Each one of the Zodiac warriors seems to get an episode of their own, to reveal their backstory, strengths and personal motivations. And the Zodiac Tournament itself has been full of surprises early on, which certainly keeps us eager for new episodes. Although the show seemed to have a predictable order of deaths at first, it has strayed away from that in recent episodes, making the show that much more exciting. In this type of thrilling survival game, anyone could come out on top!
Juuni Taisen is easily one of the best anime airing this fall. But what should you watch in between episodes each week? We have a few suggestions for you, all with the same kind of intense, battle royale style that Juuni Taisen does so well! Let's take a look at some of these other anime!
Similar Anime to Juuni Taisen/ Similar Anime to Juni Taisen: Zodiac War
1. Danganronpa: Kibou no Gakuen to Zetsubou no Koukousei The Animation (Danganronpa: The Animation)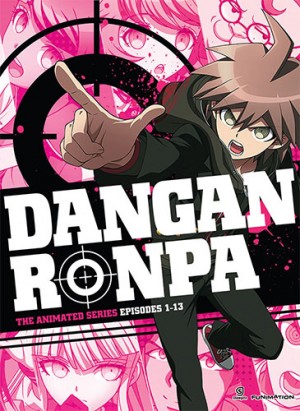 Episodes: 13
Aired: Jul. 2013 – Sep. 2013
An anime based on the games of the same name, Danganronpa: The Animation is about a group of elite high school classmates who are thrust into a game of deception and murder. Monokuma, the school's principal who is also a bear, unexpectedly traps Makoto Naegi and his fourteen classmates in their school. The only way that they can escape is through a strange form of graduation, wherein one student has to successfully murder another without being found out. However, if the murderer is discovered, they will die, and the rest of the students will continue the game until one victor remains. Each character is unique and eccentric in their own way, giving them an advantage in some way over their classmates. That is, except for our protagonist Naegi, whose nickname is "Super High School-Level Luck," for the luck he had in getting into the prestigious school while being completely average! Who will make it out alive?
Juuni Taisen and Danganronpa: The Animation both have the same sense of a desperate game of killing. In addition, both groups of characters follow the same premise, in that their individual uniqueness makes them a threat to one another during the game of survival. These characters are all well developed, giving the audience a sense of who they are and really connecting viewers with each competitor. While the Juuni Taisen warriors may have volunteered for their tournament, the high school students of Danganronpa are in the same sort of plight, with their lives on the line for a devised game of survival. Both shows are full of action, although not always in the same manner. Yet Danganronpa is just as much about outwitting an opponent as the tournament in Juuni Taisen! The ultimate goal for both of these different groups is winning and survival.
Danganronpa Trailer
---
2. Btooom!

Episodes: 12
Aired: Oct. 2012 – Dec. 2012
Btooom! is like the worst nightmare of a video game coming to real life! Ryouta Sakamoto suddenly finds himself stranded on an island, with only a strange green crystal in his left hand. He soon discovers that someone has decided to recreate the game "Btooom!" in real life – a game that Ryouta is a top player of. In order to end the game and get home, players must kill seven other competitors and take their green crystals. Each player is also given a bag of unique bombs called "BIM" to use. While Ryouta is uncertain if he wants to kill at first, the other players' hostility soon makes him realize that he must fight to survive. Along with his fellow Btooom! player Himiko, Ryouta sets out to win and free himself from this twisted game.
Between Btooom! and Juuni Taisen are a few important similarities. The main thing both anime have in common is, of course, the survival game where players kill one another. Also, both settings for these anime appear to be the regular world we all live in, but with a slight twist. In Btooom!, this twist is the unusual circumstances of the video game brought to life. In Juuni Taisen, the twist comes in each character's unique gifts that help them fight, some of which are slightly magical or supernatural in nature. Both anime have a lot of beautiful action sequences, despite Btooom! being a bit older than Juuni Taisen.
Btooom! Trailer
---
3. Rokka no Yuusha (Rokka: Braves of the Six Flowers)

Episodes: 12
Aired: Jul. 2015 – Sep. 2015
Adlet Mayer seeks to become one of the Braves of the Six Flowers, a group of heroes chosen to defeat the Demon God when it arises. Adlet gets his wish, being chosen as one of the six soon after meeting Nashetania Loei Piena Augustra, a princess who is also one of the Braves. Adlet and his new friend start out on their journey to defeat the Demon God, intending to meet up with the other Braves at a temple in the Land of the Howling Demons. But when the group of heroes finally meets each other, there are seven heroes present… The other heroes begin to think Adlet is the fraud of the group, and so Adlet runs away. Determined to figure out who the real fake is, Adlet must use his unique skills to discover the truth!
Both Rokka no Yuusha and Juuni Taisen are about groups of warriors that must fight to the death, although they are in very different scenarios. The Braves must fight one another to discover who the imposter is, basically trying to weed out the one person who is faking their inclusion. The Zodiac warriors of Juuni Taisen are fighting in a tournament to kill one another and end up the sole victor, with the prize of one wish. Yet both anime have characters with unique fighting prowess and abilities that give them different advantages over one another. Both shows are action-packed as well. The art style between the two is quite similar, with Rokka no Yuusha being one of the newest shows on this list. In both cases, the episodes will leave you wanting to figure out what will happen next!
Rokka: Braves of the Six Flowers PV
---
Any Anime Like Juni Taisen: Zodiac War / Any Anime Like Juuni Taisen ?
4. Mirai Nikki (The Future Diary)

Episodes: 26
Aired: Oct. 2011 – Apr. 2012
Yukiteru Amano is a lonely high school student who spends all his free time writing a diary on his cell phone. He also talks to two imaginary friends, a god of space and time named Deus Ex Machina and Murmur, the god's servant. However, Yukiteru discovers one day that Deus Ex Machina is real! Deus gives Yukiteru a "Random Diary," which has entries based on the future. Yukiteru is now forced into a battle royale with 11 other people who all hold similar diaries, as the last one standing will be assigned as the next god of time and space. Yukiteru decides to team up with his stalker Yuno Gasai in this game, but will this reluctant move be the right one?
Both of these anime are about bloody battle royales with high stakes. Each winner will receive a prize at the end that seems too good to be true – the one wish in Juuni Taisen and the role of a god in Mirai Nikki. These two shows are all about the action, a style of action that is very bloody and graphic. The competitors face each other, using their unique strengths to make their way through these games of survival. Mirai Nikki also incorporates an added element of romance, to make the strategies play out in a slightly different way than some of those in Juuni Taisen. However, both anime have intense battles of both strength and wit. Mirai Nikki is full of unexpected moments, just like Juuni Taisen.
Future Diary Trailer
---
5. Gantz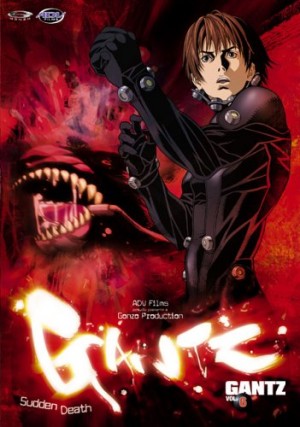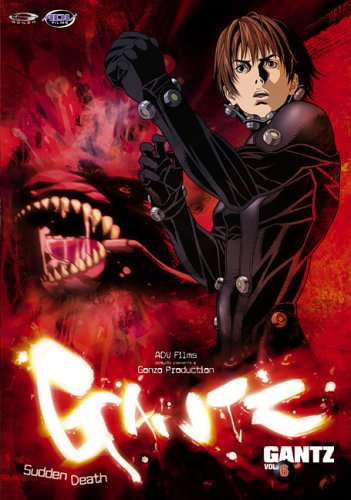 Episodes: 13
Aired: Apr. 2004 – Jun. 2004
Kei Kurono is dead. But his death is not the end, as he is thrust into a game of survival in a world he never expected. He and his comrades must kill the aliens found in a certain area of town. Oh, and there's a large black ball trapped in the room with them claiming to be a god! Gantz is insanely gritty. One of the most gory and violent anime about the darkness in humanity, Gantz is a look at the ugliest part of society. The premise of this anime is one of the most unique on our list. While Gantz is hated by many for its more sloppy moments, the concepts and deeper meanings behind this show earn it praise.
Gantz and Juuni Taisen share a love of action and bloody deaths, especially in moments of stress-filled battle. Both anime also have a sort of survival game that controls the characters and gives them meaning, although Gantz forces Kei and his comrades to fight. Both sets of characters have a desperate sense about them, as they struggle to live against their enemies. However, in Juuni Taisen, the Zodiac warriors choose to fight to the death. The two shows share a deeper meaning, with both anime focusing on the darker side of humanity through looking at individual characters and situations. Juuni Taisen focuses on each of the Zodiac members, with their personalities showing a small part of the gruesome and dark side of society, much like Gantz does. The characters in Juuni Taisen are a lot more likeable than those in Gantz, but that does not diminish the similarities between the two.
Gantz Trailer
---
6. Fate/stay night

Episodes: 24
Aired: Jan. 2006 – Jun. 2006
Fate/stay night is the story of a boy named Shirou, who is saved by Kiritsugu Emiya after his family died in a large fire. When Shirou is caught in between a battle between two powerful beings known as Servants, he gets a life-threatening injury. The Servant who injured him returns later to finish him off, forcing Shirou to summon his own Servant, a knight named Saber. Shirou and Saber must now participate in the Fifth Holy Grail War, a battle royale between seven Servants and their mages for the prized Holy Grail. Fate/stay night will show Shirou as he struggles to become a hero in a realm where he must kill to survive.
Juuni Taisen and Fate/stay night are a little different in their execution and the focus of their stories. However, they both show two epic battle royales in a life-and-death situation, where the competitors are fighting for a mystical, powerful prize. The characters in Juuni Taisen and those of Fate/stay night are developed in a way that reveal their motivations and their ideals through their past, which in turn makes them more interesting to the audience. The Zodiac warriors fight in their own unique ways, much like the Servants and mages of Fate/stay night do. They all have some sort of supernatural essence that brings their fighting prowess to the next level. Each of these characters are what make the shows relatable for viewers, and keep us all coming back for more. Although with the rate of deaths in these shows, it's probably best to not get too attached!
Fate/stay night Trailer
---
Final Thoughts
Juuni Taisen is one of the most exciting anime airing this fall! With so many characters to get to know, even as they battle it out in a bloody war to survive, this show is sure to continue to be interesting. Another anime to check out if you like Juuni Taisen is Ousama Game, a newly airing show about a death game of wit and survival between high school students. And we know that the other anime on our list will interest you as well if you love where Juuni Taisen is going!
What do you think of Juuni Taisen so far? Are there any other anime you think we missed? Let us know your thoughts in the comments below!
---