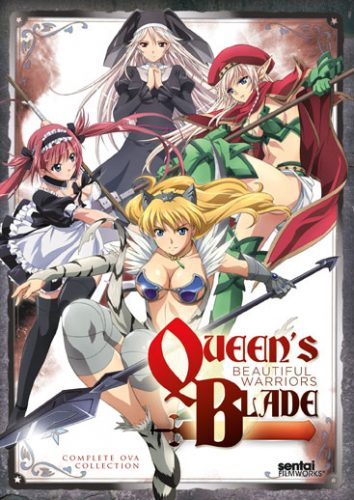 What You Need to Know:
In case you needed some good news, here it is. Sexy, ecchi fighters anime Queen's Blade has announced that the newest installment in the franchise, Queen's Blade Unlimited, will be coming out this summer. The first episode will officilaly drop on July 13th.
It is titled "Elina no Tabidachi," and the limited edition version Blu-ray/DVD will come with an 80 page original novel along with the jacket case having original art drawn by Shinya Oosaki. The regular edition will have a special booklet included.
We have also learned some of the major staff. The studio will be Fortes with Gabi Kisagari directing. Eiji Okita, the original creator for the series as well as the author of the special novel that comes with the limited edition version, will be working on the script with Ryuunosuke Kingetsu while Shinya Oosaki will also be working as the character designer. We just want to know one thing, "Where's the PV!?" Hopefully it comes soon! Check out the cover below!
Source: Official Website
---
eehehehhehehehehhehehehehehehehehe
Move over! I am ordering this first!
---