También puedes leer este artículo en:Español
With every new season that arrives there's always bound to be something spectacular. Summer has left us with a scorching reminder of how amazing the lineup was, and now things have started to cool down and we're now preparing for that calm and relaxing fall weather. For those in the know about anime, the fall season has always been impressive, and with this new mystery and psychological lineup approaching it's sure to blow our minds with its crazy problem solving and captivating storylines. We've locked down our anime fall lineup and we're pretty confident that these picks are definitely going to bring the hype. Whether you're looking forward to the latest seasons from Ajin and Bungou Stray Dogs, or in search for something fresh like the much anticipated Occultic;Nine, this fall anime season is sure to please your appetite!
7. Nazotokine

Episodes: ?
Aired: October 5, 2016
Main protagonist Tokine Amino is employed at TEN2, an advertising agency where she works as a secretary. Much of her daily routine is the same, making sure to accept phone calls, report information to the head of staff, and clean the conference room after use. One day as she was cleaning however, Tokine is then surrounded by a large beam of light and realizes that she cannot leave. It is then revealed to her that in order to leave this room she must solve a puzzle created by Hacchin, a creature from the world of Quizn who finds pleasure in those who possess strong intellect, and can solve puzzles or uncover mysteries without much effort.
The story sounds very interesting to say the least and we're quite excited for it because it dabbles into the minds of both Tokine and the viewer, as challenging puzzles are now about to be thrown at you, and test your wits. If you've enjoyed much of the Professor Layton series, with its very thought provoking clues that leave you scratching your head, then this is the female version of that. With the help of her other colleagues and Hacchin to warm us up with her super cuteness, Nazonokine is sure to wow audiences with its stylish approach to a genre that's typically very dark and unforgiving.
Nazotokine PV
---
6. Luger Code 1951

Episodes: ?
Aired: October 22, 2016
A young and devoted university professor is regarded to be a genius by many, and can learn any language he desires very quickly. He is then asked by one of his peers to decipher a code known as the Luger Code, which is used primarily in wireless communication. The Luger Code was designed by werewolves but if come into contact with mankind, it could prove troublesome. Unfortunately this was one code that the professor couldn't crack, and so now he sets out on a tumultuous journey in order to seek out the truth behind the code, and to capture a living werewolf to assist him in this mystery.
Luger Code 1951 is going to be an action packed thrill ride as we have main lead Alex, whose passion to achieve greatness has come to a halt, as there's one challenge he just can't seem to conquer on his own. Studio Deen, the company behind other great anime such as the famed Fate/Stay Night series, as well as Kore ha Zombie Desu Ka? will be running the show this time around, so we'll be sure to see some fantastic displays on screen once this award winning series airs October 22nd here in Japan.
Luger Code 1951 PV
---
5. Lostorage Incited WIXOSS

Episodes: ?
Aired: October 8, 2016
J.C. Staff, the same world renowned studio that brought you hits like Kaichou wa Maid Sama!, Shokugeki no Soma, and the hilarious Prison School, now bring us another much anticipated hit for the fall lineup. Lostorage Incited WIXOSS is a psychological thriller that places its focus on card games and magical creatures. The popular franchise launched by toy maker Takara Tomy in April 2014 has now been brought to life, as the curtains rise on a new selector battle and will now determine the fates of Suzuko and Chinatsu.
WIXOSS (pronounced "wi-cross") is a very popular card based game that is played by a lot of fans in Japan. Various other anime series were created after its release such as Selector Infected WIXOSS, which was then preceded by Selector Spread WIXOSS. Not much about the story was explained which leaves us with a salivating mouth, since we're really anticipating just what Suzuko and Chinatsu will incur on their wild journey in the chaotic world of WIXOSS. Just who will win in this epic card game, and what will happen to the loser? Only time will tell, so look forward to October 8th when all the cards are laid out and the fates of both characters will be revealed!
Lostorage Incited WIXOSS PV
---
4. Trickster

Episodes: ?
Aired: October 4, 2016
A team of young detectives, known as the Boys Detective Team, are now in hot water as their previous actions have led to various incidents taking place within the city. One day one of the members Kensuke, encounters a mysterious young character named Yoshio. Yoshio has a very strange ability that prevents him from dying due to an unidentified mist, but can no longer bear the struggles and wishes to take his own life. Kensuke, intrigued by this young boy, takes him under his wing and insists that he join the detective squad. Together along with the rest of the team, these two encounter various chilling mysteries pertaining to the notorious criminal nicknamed "Fiend with Twenty Faces", and the backstory behind famed detective Kogorou Akechi.
Fall is looking to be quite promising, and Trickster is one of those shows to really bookmark on your anime calendar. With so much going on in the city and a famed detective's life shrouded in mystery, these young boys set out to discover more clues behind just what's transpiring, and just why Yoshio has been cursed with the undying body. With so much on the line and time most surely against them at every corner, these boys must use their tactful thinking to solve cases, and use their unique skills to ensure that the answers they're looking for can be found immediately before it's too late.
Trickster PV
---
3. Occultic;Nine

Episodes: ?
Aired: October 8, 2016
We follow nine incredible individuals in this epic story which revolves around paranormal science. Yuuta Gamon is the main lead who runs an occult summary blog named the Choujo Kagaku Kirikiri Basara, which links all these nine characters together. Small events that transpire between these nine characters start to grow larger, unfathomable events that slowly begin to alter just what many claim to be common sense in the world they live in.
The PV down below should be enough to entice you and tune into this crazy sci-fi adventure. There's just so much to look forward to in this series because we haven't had a chance to watch a really thorough occult related anime for quite some time, and so there's much to be expected from this. With a really cool art direction and A-1 Pictures to back up the production, there's a lot of certainty that this will be one of the heavy hitters going into the fall lineup. Will these nine individuals seek out and find what they're looking for? Or will they run into some deadly adversaries that will make their lives even more challenging? Only one way to find out, and that's to tune in October 8th when it airs.
Occultic;Nine PV
---
2. Bungou Stray Dogs 2nd Season

Episodes: 12
Aired: October 6, 2016
For those who tuned into the first season of Bungou Stray Dogs will most definitely be excited to hear about this announcement. The story looks at Atsushi's life as he struggles to cope with getting kicked out of his orphanage. As he walks by a river trying not to die of starvation, he encounters a man who is attempting to take his own life. Atsushi asks the man who he is, and is known as Osamu Daizai, who is part of a special detective agency along with his colleague Kunikida. The two have supernatural abilities that far exceed the human capacity, and so are given cases that are deemed too dangerous by authorities. Both Osamu and Kunikida are tracking down a certain tiger that has disappeared recently, and both are startled to find out that Atsushi have ties to it. Now Atsushi's future and life will be watched very carefully by Osamu and the rest of the authorities.
This is sure to be a treat for many, as the first season started off strong and really closed with a strong finale. The 2nd season is sure to not only attract fans of the series back in, but for those who are totally new to the series will find that it's a breath of fresh air. We of course recommend tuning into the first season if you haven't done so already, so that way things will align better for you as you tune in. Just what does Atsushi's ties with a Tiger have anything to do with supernatural activity? Why is this Tiger so important to Osamu and his team of dedicated detectives? Will Atsushi survive it all? Only one way to find out, and that's to check it out October 6th!
Bungou Stray Dogs 2nd Season PV
---
1. Ajin 2nd Season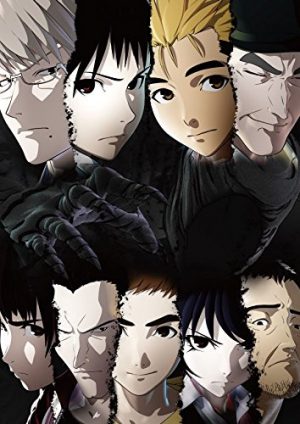 Episodes: ?
Aired: October 8, 2016
Polygon Pictures is back with another explosive and emotional season of Ajin, where Kei and Kaito must now come face to face with the truth, and uncover the mysteries behind just what the Ajin is. The first season began with a grim history of what the Ajin did in Africa and the mess it left behind, as it teared through everything in its path. Kei's life was taken from him and somehow was revived by an Ajin, who are feared by the entire nation because it's seen as a threat to society. Kei now finds himself on the run to ensure his survival, with the help of his close friend Kaito who tries his best to make sure his friend doesn't get killed.
If you haven't had a chance to see how it all began for Kei, then definitely go back and watch the first season to get a better feel for just what will happen. Perhaps if you've already watched the full movie you may already know everything, but for those who haven't, be sure to lock yourself into your seats because it's going to be a crazy ride. You're going to see some scenes that will have you questioning humanity, societal issues pertaining to discrimination, and plenty more in this psychological horror thrill ride.
Ajin 2 PV
---
Closing Statement
With so many anime dropping this fall season there's sure to be one or two that will tickle your fancy, and you'll make sure not to miss an episode. Whatever your taste is, Honey's is always sure to provide the sweet details to ensure you stay on top on what's buzzing in the industry. Let us know which of these mystery/psychological anime you're looking forward to the most in the comments section down below, and of course be sure to follow us on twitter for the latest updates and articles, straight from Japan!
As always, if you want to know about all the latest buzz straight from the bee's nest in Japan, be sure to keep it locked here at Honey's Anime.