También puedes leer este artículo en:Español
Original Video Animations, or OVAs for short, have a long history in the anime industry. OVAs have evolved throughout the last few decades and now they're usually special episodes of popular shows, although some OVAs are original series on their own (such is the case of Legend of the Galactic Heroes, the longest running OVA series so far). What is so cool about OVAs is that they're usually high quality productions since they aren't meant to be serialized as TV shows, or at least not on a weekly basis.
In general, once an OVA is announced we have to wait for weeks or even months before its actual release, but it's always worth the wait. On this occasion we're going to explore some of the coolest and most exciting Action OVAs, so you can have all the fighting, shooting and blasting you're looking for, all in just a few high quality episodes. This is our Top 10 best Action OVAs! Enjoy! 😀
10. Mobile Suit Gundam: The Origin

Episodes: 4
Aired: April 2015 – November 2016
This long awaited installment of the epic Mobile Suit Gundam franchise tells the story of Char Aznable and his sister Sayla Mass before they were known as such. Their father Zeon Zum Deikun, a leader of the spacenoids, suddenly dies, bringing chaos into Munzo and leaving no choice for the siblings but to go into exile. In these four episodes, we'll know more about the early story of Casval Rem Deikun and how he became The Red Comet and Amuro Ray's greatest rival.
Too complex a story for an OVA? Probably, the Mobile Suit Gundam franchise is known for its enticing and well-developed plot after all. But don't worry, all of the Gundam action you're looking for is still there. You'll have Char Aznable, one of the finest Gundam pilots ever, doing what he knows best once again. Get ready for a lot of explosions and Gundam fighting.
---
9. Noragami Aragoto OVA

Episodes: 2
Aired: November 2015 – March 2016
These two OVAs are special treats for Noragami fans. If you haven't watched the anime, you won't be able to enjoy them nearly as much as you should. These OVAs are special episodes with no correlation between each other. The first one is about Yato, Hiyori, Yukino, Bishamon, Daikoku and other important characters going on a skiing trip, with all the silly adventures that implies. In the second OVA, the main characters go on a visit to Capypa Land, where Yato believes capypas are real.
These two Noragami Aragoto OVAs are full of fun, adventure, and silly jokes. They are much more lighthearted than the actual series and you won't get as much fighting. Of course, that doesn't mean there isn't any fighting or villains either. In fact, Yato will have to use Sekki to defeat Bishamon in a game of skills…
---
8. One Punch Man: Road to Hero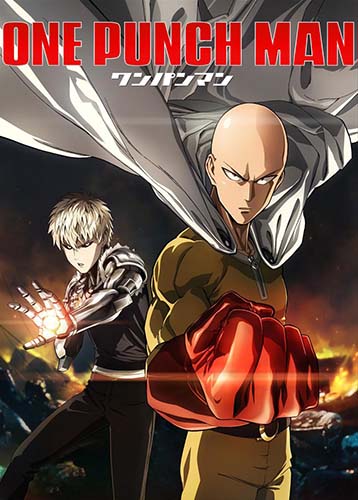 Episodes: 1
Aired: December 2015
One Punch Man: Road to Hero is a prequel to the series and follows Saitama in his early days as a hero, prior to acquiring his superpowers. In this exciting OVA full of fun we see Saitama struggling to pay the rent while also having outfit issues, as his clothes are constantly ruined in his fights. We also get to know about the origin of his costume.
One Punch Man: Road to Hero shows us a young Saitama fighting against a monster who steals DVDs and a perverted fish-man. Clearly, these may not be Saitama's most epic battles but they are certainly fun to watch. Plus, it's always nice to see Saitama with hair.
---
7. Magi: Sinbad no Bouken / Magi: Adventure of Sinbad OVA

Episodes: 5
Aired: May 2014 – July 2015
Magi: Sinbad no Bouken tells the story of the legendary sailor who conquered the seven seas. These OVAs show a young Sinbad as he sets out on an adventure full of dangers to attain the "power of the king". In order to do so, Sinbad has to kick some butts and discover the dark secrets of the mysterious towers known as dungeons that are suddenly appearing all over the world.
Magi: Sinbad no Bouken or Adventure of Sinbad certainly lives up to its name. This is a wonderful adventure full of action, fighting, magic and a boy with awesome purple hair and a super long ponytail doing some sick moves. You're guaranteed to have a lot of fun with these amazing OVAs.
---
6. Under the Dog

Episodes: 1
Aired: August 2016
Under the Dog is a very interesting recent production. Its storyline may be a bit hard to follow and full of plot holes but we should keep in mind that this may be just the beginning of something bigger. Besides, its main purpose is clearly not providing a deep and compelling story but making things blow up for our delight.
Under the Dog takes us into a near future where there are high school kids with special abilities working for a secret intelligence organization. They are known as "Flowers" and apparently they fight against terrible monsters with psychic powers, although they also shoot American soldiers in the face while they're at it. Yeah, things get a bit confusing on this 30 minute long OVA, but Under the Dog makes it up with loads of explosions, shooting, blood, kicks and the occasional boob. You'll definitely have a blast watching it (pun intended).
---
5. Isekai no Seikishi Monogatari / Tenchi Muyo! War on Geminar

Episodes: 13
Aired: May 2009 – May 2010
Isekai no Seikishi Monogatari takes us (and the main character) into the world of Geminar. Kenshi Masaki is a boy who's mysteriously abducted and teleported to Geminar by an evil organization that forces him to kill Princess Lashara. To this end, he has to pilot a mecha suit known as Sacred Mechanoid, although he fails on his mission and ends up becoming Lashara's servant. Now he has to fight this evil organization if he wants to return home.
Mecha shows are always fun to watch because they're full of action and shooting. Isekai no Seikishi Monogatari is definitely not the exception to this rule. These OVAs present some original mechas with cool weapons and abilities. Isekai no Seikishi Monogatari presents some innovations to the Mecha genre, so it's definitely worth the watch. Besides, what's better than giant robots with swords and machine guns, right?
---
4. Shingeki no Kyojin: Kuinaki Sentaku / Attack on Titan: No Regrets

Episodes: 2
Aired: December 2014 – April 2015
We all love Attack on Titan. It's an awesome show that has it all, a fascinating and unpredictable story, and has man-eating giants, blood, gore, swords, acrobatic moves and more blood. Although, the greatest thing about Attack on Titan has to be its awesome characters. And that is precisely why Attack on Titan: No Regrets is such an amazing OVA, because it centers on the origins of this show's most awesome character, Levi.
This OVA shows us Levi during his years as a criminal in the capital's garbage dump, the Underground. Apart from getting to know more about this badass character, we will have tons of jumping around with the cool 3D maneuver gear and exciting fights against dreadful titans. Everything you expect from Attack on Titan and more!
---
3. Rurouni Kenshin: Meiji Kenkaku Romantan - Tsuioku-hen / Samurai X: Trust and Betrayal

Episodes: 4
Aired: February 1999 – September 1999
Talking about prequels, Samurai X: Trust and Betrayal is a series of four OVAs telling the early story of Kenshin Himura, before he was known as such. Back in those days he was just a boy named Shinta, who met death at a very young age. Shinta was destined to become a samurai warrior, but he would have to face many trials on his way to self-discovery.
This installment of Rurouni Kenshin is an absolute masterpiece. It doesn't just let us know a lot more about Kenshin's days as Hitokiri Battousai, which is intriguing enough, but it also provides tons of action, blood splatters and sword fighting. Samurai X: Trust and Betrayal is much darker, more serious, and more violent than the original series. It will definitely keep you on the edge of your seat.
---
2. Black Lagoon: Roberta's Blood Trail

Episodes: 5
Aired: June 2010 – June 2011
Black Lagoon: Roberta's Blood Trail is very likely one of the best OVAs (not Action OVAs but OVAs in general) out there. Black Lagoon: Roberta's Blood Trail follows the deadly terrorist/maid Roberta on her search for vengeance after the patriarch of the Lovelace family is murdered. Roberta will not stop until she brings justice, even if that means starting a whole war.
Black Lagoon: Roberta's Blood Trail is a complete bloodfest. These OVAs are completely free from censorship, which means huge amounts of blood, gore, high-caliber weapons and sexual content. If you were looking for pure action then look no more, Black Lagoon: Roberta's Blood Trail has it all.
---
1. Hellsing Ultimate

Episodes: 10
Aired: February 2006 – December 2012
When a show takes almost 7 years to produce just ten episodes, you know it's got to be something good. Hellsing Ultimate is the more recent adaptation of the original story. It's a million times better than its anime predecessor and it makes for arguably the best OVA series in anime (we say arguably because fans of Legend of the Galactic Heroes will strongly disagree; let's just say they're both at the top). The story is still the same, the badass vampire known as Alucard works for the Hellsing organization alongside Seras Victoria, fighting against ghouls, vampires and all sorts of dark and deadly creatures.
Hellsing Ultimate is an absolute masterpiece with a lot of action and the coolest demon ever to hold a gun (sorry Dante). These OVAs are full of brutality and disturbingly explicit fighting scenes where decapitations and mutilated bodies are commonplace. If you love action, guns, swords and all sorts of fighting, Hellsing Ultimate will surely not let you down.
---
Conclusion
That was our list of the best Action OVAs out there. We hope you've liked it and that you've found one or two OVAs you may want to watch. There are many other titles which are also full of action but weren't included on our list since they are actually considered movies and not OVAs.
Such are the cases of Dragon Ball, Saint Seiya and Naruto movies, which in many occasions do not differ much from OVAs in terms of quality and duration, but they just weren't originally released in video format. Sometimes that is the only thing that separates OVAs from movies, so feel free to check those out as well.
Having that in mind, we'd now like you to tell us about any other Action OVA you would've liked to see on our list or that you think deserves to be mentioned. Share what you like with us! ˆ-ˆ
---