También puedes leer este artículo en:Español
Life is such an incredible thing, that it teaches us so much about ourselves each day that our lives continue to flourish over time. There is a saying in Japan that states, "Water comes, the fish live" which basically means when the right time comes, everything will be fine. This powerful message speaks volumes with regards to our daily lives, and that we should all learn to recognize that we're not in control of time, so we should learn to value the moments we currently experience. Life isn't about money, nor is it about our status, since these just create more chaos and anxiety in society. Life is all about our relationships with one another and how much we can learn from one another to make this world a better place. In our top ten slice of life manga we'll be taking a look at some of the best that not only entertain us, but educate us to become better people, so let's jump right in.
10. Joshikausei

Mangaka: Wakai, Ken
Genres: Slice of Life
Volumes: 1
Published: September 27, 2013 -Present
When you pick this manga up, there's going to be one major thing that will surprise you, and it's that there's no dialogue at all. All that is given to you are sound effects, emotion, and direction. Joshikausei is a silent manga which is very rare for manga these days, but it's purpose is to get the reader to develop a better understanding of how the human mind works, and learn to read someone's actions rather than words. Momoko is the main female lead as we join her along her high school life, as she learns to value the world around her and have wonderful experiences throughout her time at school.
We chose Joshikausei for this list because it teaches us something far more valuable than money or what our work status is, it shows us that we need to pay closer attention to our expressions more than words. Our actions speak volumes like no other and so the more you dive into this silent story, the more you come to terms with the fact that we've become so attached to words that now we're so blind to the truth that lies within. Each page is filled with beautiful art and detailed backgrounds, with characters only expressing their emotion through facial expressions or subtle effects to emphasize what's happening. If you're looking for a truly awesome experience, then definitely pick up and admire Joshikausei for its simple yet very deep and imaginative silent story.
---
9. ReLIFE

Mangaka: Nakamura, Hikaru
Genres: Slice of Life
Volumes: 12
Published: September 2006 - Present
What if you were given the opportunity to relive your high school life, and build relationships that perhaps you missed out on during that time? What if you could somehow not only change your life but also become a big impact on the lives of others? That's exactly what Arata must confront in this incredibly emotional and inspiring slice of life known as ReLIFE, as he must return back to high school for one year in order to change his life around.
The really cool thing about ReLIFE is that it's one of the very few manga that released an anime adaptation with every episode on its release. This really allowed people to develop a closer bond with the characters without having to wait a week or so for another episode. The manga is no different in its story as Arata is used as an experiment as part of a research to document for the ReLIFE Institute. The story is very moving because of how it really shows the process in which relationships develop, and how one individual can create such an impact, that it resonates and empowers those around them. We see romance, joyous moments, self discovery, and more in this very entertaining and mentally stimulating manga so we must definitely recommend catching up on the manga if you haven't done so already.
---
8. Nijiiro Days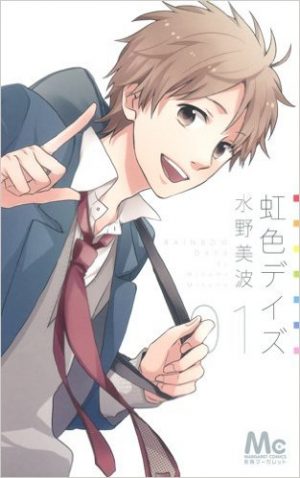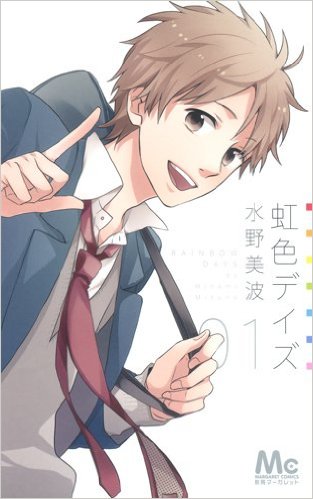 Mangaka: Mizuno, Minami
Genres: Slice of Life
Volumes: 12
Published: May 2012 - Present
Nijiiro Days follows the lives of four boys who all have challenges to overcome in their daily endeavors, but things start to change however, when Natsuki encounters a young girl who gives him a pack of tissues during the peak of Christmas Eve. These boys now embark on new adventures along with this young girl, as they learn to come to terms with each other and build fond relationships.
The name of the manga itself should tell you that this series if full of zest and color, with every character in the series possessing their own strengths and weaknesses which bring everything together. What we come to discover throughout the series is we must learn to express our feelings when necessary, and to not be afraid of what the outcome will be based on our emotions. It teaches us the values of communication through making mistakes with each other, and informing the other person of their troubles. Nijiiro Days shares a plethora of ideas to help the youthful mind understand that life is merely just an endless journey over the rainbow, and what better way to explore it all than with good friends supporting you.
---
7. Working!!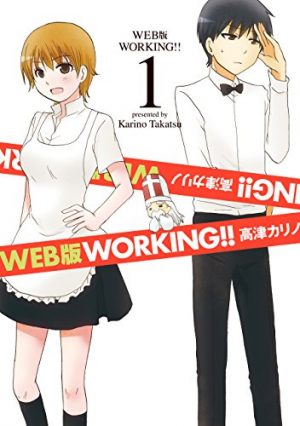 Mangaka: Takatsu, Karino
Genres: Slice of Life
Volumes: 13
Published: December 2004 - November 2014
Working!! follows the life of Souta, who works part time in a restaurant full of colorful supporting characters. The story focuses on Souta's life as he must open his heart to a new world, while settling into a new working environment that proves to be challenging not only physically, but mentally as well. This slice of life comedy is sure to create lots of laughs as it teaches us about the importance of cooperation along with sharing collective ideas on how to succeed in a fast paced environment.
We've all been there before, working in a job that is highly stressful and there's never a guarantee of when you'll get a break. For Souta, that was his reality and he had to learn to cope with it all, along with his weird and quirky comrades who would always create mischief all the time. This wacky slice of life teaches you the true value of compassion, connectivity, and commitment, since every character in the manga invests their own valuable assets to ensure that Shouta's life is a rewarding one.
---
6. New Game!

Mangaka: Tokunou, Shoutarou
Genres: Slice of Life
Volumes: 5
Published: January 2013 - Present
New Game! Is a fantastic slice of life anime created by Tokunou Shoutarou, which follows the life of Aoba as she finally gets to live her dream to work at Eagle Jump, and be a part of the game she loved most growing up. She encounters the real world in a magnificent way, as she must embark on a journey that not only challenges her mentally, but now must establish a connection with her peers especially her boss Kou.What makes New Game! So fresh and exciting is how colorful Aoba is with regards to her personality and determination to grow as an individual.
Her willingness to step out of her comfort zone and challenge herself in a company that is tight on deadlines, is something to be admired since most game companies have very arduous hours that can be taxing after a while. Aoba powers through all of this by befriending her colleagues at work, all of which have very distinct and unique qualities about them that really provide a sense of unity. Kou tries her best to be very frank and honest, while coming to terms with her own communication weak points, while Hifumi slowly starts to open up to everyone when she initially had trouble doing so. This manga is fantastic in that it teaches us the values of real friendships, and learning to understand the weaknesses in ourselves to strengthen our very being.
---
5. Uchuu Kyoudai [Space Brothers]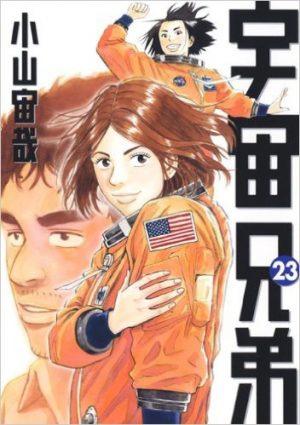 Mangaka: Koyama, Chuuya
Genres: Slice of Life
Volumes: 28
Published: December 2007 - Present
Nothing will ever come between two brothers, and Uchuu Kyoudai is a great example of that. This award winning manga looks at the lives of Mutta and Hibito as they both embark on a journey of self discovery in order to live their dreams as astronauts. Mutta decided to take a more down to earth approach and focus on working in auto development, but due to an altercation between him and his boss, he loses the job and is now thinking of his new career path. Mutta then decides that he could perhaps follow his heart, much like his brother and explore the galaxy together alongside him.
Uchuu Kyoudai, also known as Space Brothers in English, is an award winning manga that really grew to enormous popularity throughout Japan. The story of brotherly love and following one's dreams is what really captured not only the audience's' attention, but their hearts as well. You had a man who was going through many struggles in his life, and somehow his spirits told him to follow his heart to travel beyond the stratosphere to find his calling. This story is very moving because it demonstrates to the reader that, just because we experience suffering at some point, doesn't mean we can't change our lives around for the better by following our hearts and not the minds of others.
---
4. Yotsuba to!

Mangaka: Ninomiya, Tomoko
Genres: Slice of Life
Volumes: 25
Published: July 2001 - August 2010
The relationship between a father and daughter is a sight to remember, as we get to experience in the lovable story of Yotsuba to! We look at the energetic life of Yotsuba, who just wants to learn more about the world around her, while her dad Yousuke being the main influence that inspires her to become her greatest version. Throughout her daily life she begins to learn more about herself and making new friends along the way in this slice of life comedy that many will enjoy.
Yotsuba and Yousuke are a match made in heaven with regards to their parent and child relationship. The two are very curious, ignorant, and odd in their ways, but always make sure that they learn about everything they encounter as each day passes. Their willingness to show courage to develop a mutual understanding of the world is what really captivates the reader, since every experience they have is always refreshing and a daily reminder to us that we too should become more aware of our surroundings and respect not only our parents but ourselves as well.
---
3. Barakamon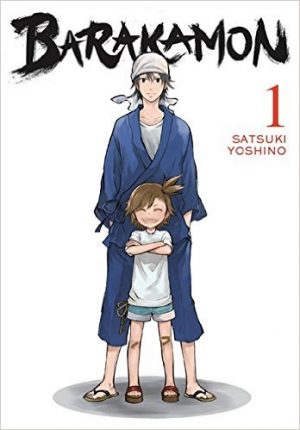 Mangaka: Yayoi, Sou
Genres: Slice of Life
Volumes: 13
Published: October 2013 - Present
Barakamon can still be seen on shelves in Japan as the story continues to develop over time. Places like Animate and Gamers have it fully stocked at the front of the slice of life section, ready for any ongoing passerby to get a glimpse of its glory. Skilled Calligrapher Handa is exiled to a small island and must now come to know his new environment that he's never lived in before. Now he not only must learn about this unknown world that he's been placed in, but wrap his head around wacky neighbors, impolite visitors, and annoying children who frolic around his home.
There's good reason why Barakamon gets the attention it does, and it's because it's jam packed full of laughter, fun, and great bits of information that deal with self discovery and development. Handa is thrown into a world that he's completely oblivious to and so he must now adapt very quickly, before it all overwhelms him. This reminds us of our own personal journeys coming to Japan, where the environment is totally different from the West and we must learn to deal with the differences that are constantly thrown at us daily. Barakamon speaks of many truths that we all must confront at some point in our lives, and Handa is a great example of how we as humans can endure anything as long as we change our perspective on it all.
---
2. Non Non Biyori

Mangaka: Atto
Genres: Slice of Life
Volumes: 9
Published: September 2009 to - Present
Non Non Biyori is another heavy hitter that drowns the slice of life manga section with its many volumes. Hotaru has moved from the hustle and bustle of Tokyo, into a more rural area of the country. Now she needs to deal with various new challenges such as making new friends, adapting to a new school environment, and maturing as a young child.
Non Non Biyori is a little similar to that of Barakamon, where the main characters are thrown into a new world and must now learn to cope with it all without it getting to them. Hotaru is much younger and so her experiences are reflected more so on her school life, and learning to communicate effectively with new school mates. It's a great reminder to those who do choose to read, that in life there will never be a place where you'll stay grounded forever. If you're too comfortable in your surroundings you're not growing, and Non Non Biyori shows us that in order to blossom into a mature being, we must lower our guard, become uncomfortable and embrace what comes our way.
---
1.Aria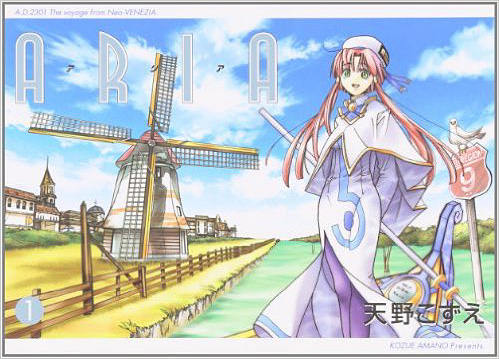 Mangaka: Fujisawa, Tohru
Genres: Slice of Life
Volumes: 25
Published: December 1996 - January 2002
Coming in at the number one spot is the sci-fi slice of life comedy known as Aria. The manga follows the life of Akari, who has just created a comfortable living space for herself in the world known as Neo-Venezia. Unfortunately for Akari, the technology known as Man Home had not arrived on her planet and so this left her feeling distraught and lonely without friends and family. Despite that however, Akari learns of the wonders that lie within this new environment, and now makes it her mission to pursue the wonders that lie ahead of her.
Akari had the dream of becoming a professional gondolier, which is what prompted her to move to Neo-Venezia initially. However her new environment didn't promote that lifestyle and so she has to learn to move around town in a different manner, using very simple and logical thinking to move forward. Her adventures are heartwarming as we see a young woman with an aspiration to live her dreams, despite having many obstacles confronting her. She learns to battle with her emotions, meet new companions, and discovers a greater passion that had always lived inside her: the willingness to achieve more than she ever thought she could.
---
Closing Statement
The slice of life genre will always be a place to start your manga journeys because, they help the reader to understand the finer aspects of life, and not so much all of the explosions and ecchi that many other manga focus on. Slice of life is meant to educate you more than entertain you, and so we hope these top ten picks really open your mind to the truths, and be sure to let us know what slice of life manga you enjoyed and how you feel in the comments section down below! And also follow us on twitter for the latest article updates and tweets!
For all of your sweet manga needs, keep it locked here on Honey's Anime.
---