También puedes leer este artículo en:Español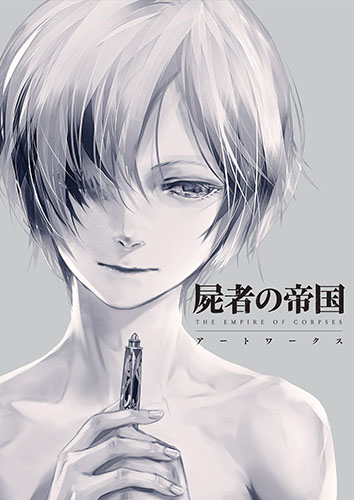 What is it about the undead that people find so fascinating? Coming back to life is scientifically impossible after a certain amount of time has passed, but seeing it happen in shows and films makes the subject supernatural and intriguing. Zombies can appear like ordinary folk or as disgusting, grotesque creatures, creeping around with many motives and an insatiable appetite for the living. In the anime world, zombies are just as attractive and exciting, and we can't help but drop dead from excitement. With that said, we present ten updated anime recommendations for the best zombie series. We know there are many more shows that capture the life of the undead, so here's what we've gathered so far! Enjoy!
10. Zonmi-chan: Meat Pie of the Dead

Episodes: 1
Aired: April 5, 2016
A story about a cute zombie girl that falls in love? Is that even possible?! Zonmi-chan: Meat Pie of the Dead centers on the "life" of Zonmi-chan, a cute and innocent zombie girl on a quest for love as she juggles her unique friendships. A lot of amusing friends surround Zonmi-chan. Additionally, it's easy to see who Zonmi-chan is romantically interested in because she takes a bite out of the guy. Zonmi-chan: Meat Pie of the Dead is an anime that is delightful, silly, and funny for everyone to enjoy.
---
9. Kyoufu! Zombie Neko

Episodes: 52
Aired: October 2015 – September 2016
Kyoufu! Zombie Neko is a series of anime shorts that follows a cat that is resurrected and starts to roam the town. Even though the cat has come back from the dead, this zombie cat has managed to get all the townspeople to fall in love with it.
Zombie Neko is an adorable original comedy that shows how things coming back from the dead aren't entirely terrible and scary. This anime oozes cuteness, making it impossible to dislike Zombie Neko!
---
8. Francesca

Episodes: 24
Aired: July 2014 – December 2014
Francesca takes place on the northern island of Hokkaido. Toshizou Hijikata and the rest of the Shinsengumi who have awakened after eons of slumber are targeting the island. Battling this evil is the little girl Exorcist who fights to stop them and protect Hokkaido from these dangerous foes. In the midst of this conflict, the undead idol Francesca also emerges, assisting the Exorcist to help defend Japan as well.
As we read the plot, we notice how scary and ominous it sounds at first, but once we dive right in, we become aware of how cute and adventurous the story, characters, and animation are. Francesca takes a different approach to how we view the undead, with elements of comedy and fantasy.
---
7. Hitori no Shita: The Outcast

Episodes: 12
Aired: July 2016 – September 2016
Chulan Zhang is on his way to visit his grandfather's grave when zombies suddenly attack him. During this entire ruckus, a mysterious girl named Baobao Feng saves Chulan. Baobao fends off the zombies wielding knives successfully, and as the two part ways, she tells Chulan to confront and face his hardships. Chulan hasn't seen the last of Baobao, as he encounters her once again at his university. From that moment, Chulan learns that Baobao was not at the graveyard by coincidence, but by the mysteries surrounding his grandfather and powers that are yet to reveal itself.
Filled with action, superpower and the supernatural, Hitori no Shita: The Outcast is a Chinese-influenced anime that encompasses martial arts and uncovering a strength one never knew existed within them. With a dark and twisted plot, Hitori no Shita takes viewers on a chase tracking down good versus evil to restore family honor. Moreover, this anime keeps us on our toes with captivating characters grabbing our interest.
---
6. Shi Xiong (Zombie Brother)

Episodes: 41
Aired: November 2014- March 2015
Shi Xiong follows XiaoFei, an average guy from H City. XiaoFei was out living his best life when an environmental hazard created a dangerous crisis. H City's water was contaminated with a virus and one by one the citizens began devouring one another. XiaoFei longs to escape, to rendezvous with his girlfriend, Wei. Is he able to survive and save H City from this zombie apocalypse?
Shi Xiong is the quintessential zombie story filled with a destructive outbreak and the possibility of peril to humanity. Our hero faces a seemingly impossible challenge, but triumphs over this trial with hope and optimism. The animation compliments the story with dark themes and vivid colors.
---
5. Shisha no Teikoku (The Empire of Corpses)

Episodes:
Aired: October 2, 2015
The Empire of Corpses captures the advancements of humankind in a parallel 18th Century, England. Scientists have developed technology that allows corpses to be programmed to service the needs of humans in a plethora of occupations. Leading the charge is Dr. Victor Frankenstein, who shortly vanished after his revolutionary work on corpse reanimation. As it is known, the body without a soul is completely void of life but rumored that Dr. Frankenstein revived the only corpse with a soul. Continuing Dr. Frankenstein's research, London medical student John Watson hopes to fulfill his promise to his late partner, Friday. As he reviews the notes, Watson learns of the complexities of corpse technology and the lengths required to advance this knowledge.
The story is interesting, creative and unique in the anime world. The characters derive from various literary works, designed to make the plot mysterious and inquisitive. The Empire of Corpses shares an underlying message of historical growth throughout humanity's industrial and technological advancements that should not be dismissed. The message being, "the biggest monsters in society are not only all around us, but within us as well."
---
4. Biohazard: Vendetta (Resident Evil: Vendetta)

Episodes:
Aired: May 27, 2017
Another movie from the Resident Evil franchise, Vendetta follows Chris Redfield as he enlists the help of Leon S. Kennedy and Rebecca Chambers to stop a death merchant, Gleen Arias, from spreading a deadly virus in New York. While concurrently combatting hordes of dangerous zombies, the trio unveils conspiracy, betrayal, and constant threats.
Fans of Resident Evil will find the saga an action-packed journey of ass-kicking and zombie killing with ingenious weapons and tactical skills incredibly thrilling. Watching this film is a gateway for viewers unfamiliar with the storyline, as it allows for room to catch up with the previous series of movies and video games.
---
3. Le Chevalier D'Eon

Episodes: 24
Aired: July 2006 – February 2007
The setting is 18th Century, France. A coffin drifts in the river Seine with the words "Psalms" written on top. Inside rests the body of a loyal servant of Versailles, Lia de Beaumont. As her body is poisoned and incapable of decay, the church believes that this act delays her soul to traverse to Heaven. Saddened by this outcome, Lia's brother, D'Eon de Beaumont vows to track down the killer, revealing his/her intention. Oddly, D'Eon must conduct his investigation as Lia, who now possesses his body!
A historical supernatural anime wrapped in adventure, mystery, loyalty, and betrayal, Le Chevalier D'Eon's story is intricate and engaging. Derived from past events, we watch D'Eon overcome the challenges of the French Revolution all the while uncovering the case of his twin sister's murder. Encompassing dark themes, Le Chevalier D'Eon provides viewers with thrills and suspense as each episode adds pieces to the puzzle.
---
2. Kore wa Zombie Desu ka? (Is This a Zombie?)

Episodes: 12
Aired: January 2011 – March 2011
Is This a Zombie is a story about Ayumu Aikawa, just your average high school student who, unfortunately, experiences death too soon. One night, on his way home from a convenience store, a serial killer tragically kills Ayumu. Luck is on his side as he is brought back to life by a necromancer named Eucliwood Hellscythe. Ayumu is alive, but he is now a zombie. Resurrected, Ayumu tries to make the best out of this second chance. Things get stranger as he encounters a magical girl named Haruna and takes her powers. With these extra abilities, Ayumu is ordered to fight demons called Megalos until he can figure out how to give Haruna her skills back and figure out the mystery behind his death.
Is This a Zombie is a fantastic anime that brings a creative and exciting plot. This zombie anime is not creepy or scary in any way, but hilarious and entertaining. Each character contributes to the wacky story and plays off one another flawlessly. A unique and engaging anime, Is This a Zombie remains on our list for several occasions because it's that good.
---
1. Gakkougurashi! (School–Live!)

Episodes: 12
Aired: July 2015 – September 2015
Yuki Takeya may be one of the few people who love school so much she doesn't want to leave! A third-year student, Yuki is a member of the School Living Club at Megurigaoka High School. Yuki, along with club members Yuuri Wakasa, Kurumi Ebisuzawa, Miki Naoki, Megumi Sakura-sensei, and the club dog Taroumaru, set out to make the club and school the best and most positive experience they can be. However, the club is a mask to shield what's going on around them, a zombie apocalypse where they have barricaded themselves inside the school as the sole survivors. The other members are challenged with staying alive as well as keeping the truth from Yuki.
Gakkougurashi! is all about keeping up with false appearances, as Yuki's story may seem like a relaxing slice of life series, but twisted with outlasting the zombie apocalypse! The girls have banded together in their school to survive and also maintain some normalcy. Lol, we can say there is nothing ordinary about zombies! Each character stands out from one another in addition to complementing the group as a whole. Exciting and filled with tons of action, the slice of life genre is present along with psychological, horror and mystery.
---
Final Thoughts
We hope you enjoyed our recommendations for top zombie anime! If you haven't already, make sure to check out all of these great titles! As always, we truly appreciate you guys tuning in. Also, let us know if we've missed any other great, awesome zombie anime by commenting below! Thanks, and see ya!
---
---
Walkers, crawlers, living dead, are some of the variations people ultimately refers to as zombies. Although in real life, these horrible looking creatures don't really exist, but the sheer idea of zombie apocalypse excites most people around the world.
To put into perspective, zombie apocalypse genre in games and even TV series have a certain magic of attraction to it. People seemed to be mesmerized by the seemingly exciting plot of the zombie-genre source of entertainment, and this applies in the world of anime as well. For some people, this will be a dream come true, when you love both anime and the intriguing suspense that zombie themed entertainment can deliver. So here's an updated list of our Top 10 Zombie Anime!
10. Tokkou

Episodes: 13
Aired: Apr 2006 - Jul 2006
Kicking off with number 10 selection of the list, Tokkou. Although this anime does have zombies in it, there's a reason why this anime made it into number 10 of the list. The plot settings of this anime are considered lighter than the usual zombie themed anime, thanks to the creative minds behind this anime that added that comedy and comic flair into this exhilarating anime. It might turn off a lot of people with this idea, but it certainly captured a certain 'feel' to it that some people do enjoy, earning Tokkou the number 10 spot on the list.
The story centers on Ranmaru Shindo, a rookie detective who have just graduated from the Special Mobile Investigation Force. Armed with his goal to solve the mysterious murder case that occurred 5 years ago that killed his parents and hundreds of people, Shindo, together along with other members of the SpecSec or 'Tokkou', a special division of the Special Mobile Investigation Force, sets out to investigate the unsolved mystery. But in their wake, the culprit may turn out to be from their worst nightmares.
---
9. Zombie-Loan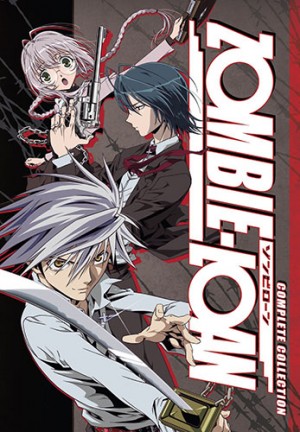 Episodes: 11
Aired: July 2007 - September 2007
Now, who says zombies have horrifying looks? If you are looking for an anime that has good-looking zombies, Zombie-Loan is your pick. This awesome anime with both their main protagonist Akatsuki Chika and Tachibana Shito, are actually zombies that are kept alive through a contract with Zombie-Loan. With the help of a Kita Michiru, a girl gifted with the "Grim Reaper's Eyes" that is able to see a ring around one's neck indicating their deaths, Chika and Shito utilizes this to track and slay other undead and ultimately pay off their debt to Zombie-Loan.
This anime does deliver an overall good impression for zombie genre anime lovers out there. Having a comical and comic relief depiction in the anime makes it an interesting one to watch. With awesome character development as well, Zombie-Loan takes the cake for the number 9 selection of the list.
---
8. Sankarea (Sankarea: Undying Love)

Episodes: 12
Aired: April 2012 - June 2012
This next anime presents a protagonist character that isn't like anything before. Chihiro Furuya, a boy that has a deep obsession towards anything related to zombies as one of his fantasies involve a romantic relationship with zombies. After making several attempts to resurrect his dead cat, Babu, Chihiro unknowingly created a concoction that worked in reanimating the dead cat. But then Sanka Rea, a girl that took some of Chihiro's concoction in an attempt to commit suicide, ended up reliving her life again as a zombie. Will Chihiro's fantasies finally become a reality? Find out more in Sankarea (Undying Love)!
This anime gives out a very unique perspective over zombies, as it removes the common stereotype of zombie appearance. Who knew that a zombie in this anime would actually look cute and beautiful as opposed to the horrifying stigma that zombie appearances usually bear. It also breaks the common stereotypical zombie-genre anime by making the story about loving zombies and not killing them. So if you're a lover and not a fighter, this anime is perfect for you!
---
7. Kamisama no Inai Nichiyoubi (Sunday Without God)

Episodes: 12
Aired: July 2013 - September 2013
"God created the world on a Monday. On Tuesday, He drew the line between Order and Chaos. On Wednesday, He arranged each and every number. On Thursday, He permitted the ebb and flow of Time. On Friday, God explored every nook and cranny of the world. On Saturday, He rested. And on Sunday, God forsook the world."
When God forsook the world on Sunday, heaven and hell cease to exist making humans unable to die. The only way for people to attain eternal peace is for Gravekeeper's to prepare a burial for them. So it was up to Gravekeeper Ai to do the deed for them, but after a mysterious man named Hampnie Hambart appeared in the village, all Ai's beliefs turned out to be lies. Will she ever uncover the truth behind her village?
The anime brings out a unique perspective of zombies with the world being forsaken by God and it raises questions that Ai doesn't have the answers to yet, making her journey rediscover her true calling as a GraveKeeper, an intriguing and interesting one!
---
6. Shikabane Hime (Corpse Princess)

Episodes: 13
Aired: October 2008 - December 2008
Zombies in this anime are referred to as Shikabane, corpses that stayed alive due to intense regrets and obsessions. As the nature of Shikabane is to prey and feast on humans, there exists another type of Shikabane called Shikabane Hime. This title was given to Hoshimura Makina, a human turned Shikabane who seeks revenge and closure behind the mysterious deaths of her and her family. Together alongside Keisei Tagami and Ouri Kagami, Makina seeks to uncover the truth behind a suspected undead organization that is responsible for her death.
A zombie slaying girl, who could ask for more? Here's another zombie-themed anime that deserves to be shed some of the limelight. With a pretty cool female main character and quite a slow-paced plot with a touch of suspense, comedy, and excitement, Shikabane Hime earned its spot in the number 6 selection of the list.
---
5. Gakkougurashi! (School-Live!)

Episodes: 12
Aired: July 2015 - September 2015
Take a peek inside the lives of a group of student girls on a post-apocalyptic lifestyle. Kurumi Ebisuzawa, Yuki Takeya, Miki Naoki, Yuuri Wakasa, are the School Living Club Members, and the club's purpose is to serve as a place of sanctuary crucial to survival from a zombie-apocalypse scenario. With no outside contact, they barricaded themselves into the safety of their beloved school, Megurigaoka Private High School and continues to go through day by day care-freely.
Gakkougurashi doesn't necessarily involve killing zombies, but rather living life and surviving the zombie apocalypse through the eyes of a group of female students and their unique lifestyle that makes you sometimes forget about the fact that they are surrounded by blood-thirsty zombies. Ultimately, Gakkougurashi! survived its way onto the number 5 spot on the list.
Will they able to maintain the façade of normality surrounded by what seemed to be the end of the humanity? Join the girls in their attempt to survive and continue to live life as normally as they could in, Gakkougurashi!
---
4. Kore wa Zombie Desu ka? (Is This a Zombie?)

Episodes: 12
Aired: January 2011 - March 2011
Take into perspective as a boy who is resurrected into a zombie by a cute necromancer that ends up living together with him and then due to unbeknownst reasons, the boy somehow absorbed and drained the magical energy of Haruna, a Masou Shoujo, which inevitably turned him into a Masou Shoujo himself, making him be misunderstood as a pervert due to the cross-dressing. That is the life of poor old Ayumu Aikawa.
The best word to describe this anime is 'hilarious'. Kore wa Zombie Desu ka? has a clever way of highlighting the often mistreated Ayumu, when he is forced to deal with a necromancer that does not speak and only communicates through a notebook and a powerless Magical Girl that freeloads in his house. After giving Kore w Zombie Desu ka? a watch, you will definitely fall in love with this funny zombie anime!
---
3. Highschool of the Dead

Episodes: 12
Aired: July 2010 - September 2010
Just like how the anime title implies, the plot starts off with a zombie attack that escalated fast throughout a high school where Takashi Kumoro, along with Saeko Busujima, Rei Miyamoto, and Kouta Hirano studied. Subsequently, these individuals will team up and work together to survive the zombie apocalypse that has currently plagued the world they live in.
As each individual is armed with their unique strengths, join Takashi and his teammates to uncover the truth behind this horrifying zombie pandemonium. The story and plot of the anime are far more intense and serious as it successfully captured the excitement feeling of being in a zombie apocalypse. Moreover, with the added ecchi flair to it, this anime manages to claim the number 3 spot on the list. Guns, swords, beheadings, a bit of ecchi and bullet dodging boobs, what more could you ask for?!
---
2. Gungrave

Episodes: 26
Aired: October 2003 - March 2004
Taking the number 2 spot on the list is Gungrave. Aside from the totally cool character design and concept of Grave, this anime really highlights the touching story of friendship, loyalty, and betrayal between best friends of Brandon Heat and Harry MacDowel. Beyond The Grave, or Grave was previously a human who goes by the name of Brandon Heat, who was killed then brought back to life by Dr. Tokioka.
After being reanimated, Grave focuses on taking revenge of the crime syndicate and killing them zombies along the way. Although the plot mainly focuses on the past of Brandon Heat before he was revived into Grave, this awesome anime was based on its popular third person shooting game. Overall, Gungrave delivers a heart-warming tale of friendship loyalty, as well as the excitement of action-packed zombie slaying adventure.
---
1. Koutetsujou no Kabaneri (Kabaneri of the Iron Fortress)

Episodes: 12
Aired: Apr 2016 - Jul 2016
In a world where people have taken refuge behind iron fortresses and travel to stations using trains, safe from Corpses or 'Kabane', exists a steam smith who goes by the name Ikoma. Ikoma is a very determined person, and due to the falling number of victims that are forced to commit suicide after getting bit by Kabane, he starts researching a cure and a weapon to defeat Kabane.
His determination and heartfelt desire to stop Kabane eventually bears fruit, as one day the iron fortress was breached and Ikoma had the chance to test out all of his creations. Thus begins Ikoma's journey to be a hero and achieve greatness.
One of the many highlights of why this anime deserves the number 1 spot on the list is thanks to its amazing character development, as well as, the determination and the overall plot of the series. Although some might argue that the plot had a similar feel with Attack on Titan, nevertheless, it gives viewers enjoyment and that's what really matters.
---
Final Thoughts
And that concludes our Updated List of Top 10 Zombie Anime! What's your favorite zombie anime? Do you have any suggestions of anime outside of this list? How much do you love zombie themed anime? Or, perhaps you have secret romantic fantasies involving zombies? Be sure to share them in the comments below!
---
---
As the hot days of summer are coming to an end Halloween is getting closer and closer. Next to ghosts, werewolves and vampires there is one creature that has managed to capture the hearts of friends of the undead: Zombies.
Successful TV shows and movies have proven that adding zombies to a story will almost certainly increase its popularity. Why not apply this theory to anime? Today's list goes out to all fans of the living dead. We have compiled a list of our personal Top 10 favorite anime featuring zombies.
Be ready for a journey into the realm of the undead. Enjoy!
10. Gungrave

Episodes: 26
Aired: October 2003 - March 2004
If you are looking for a single tough zombie instead of a whole horde of brainless creatures then I might have just the right show for you.
Gungrave tells the story of Brandon Heat, an assassin in the crime syndicate Millennion. He gets killed by his long-time friend and former gang member Harry McDowell. His eternal peace, however, is disturbed when he gets resurrected by Dr. Tokioka and forced into a new identity with the name "Beyond the Grave". Now begins his second existence where he has only one goal on his mind: revenge.
Gungrave is not your typical zombie story. It shows the journey of the protagonist where he does not only have to come to terms with his new existence, but also with his job of being an assassin. It is a dark show with lots of violence and drama. If you are not a fan of mindless zombies, but prefer undefeatable living dead then you cannot go wrong with giving Gungrave a chance.
---
9. Kamisama no Inai Nichiyoubi (Sunday without God)

Episodes: 12
Aired: July 2013 - September 2013
Zombies are the proof that some people manage to come back from the realm of the dead; but what would happen if the whole population of this planet wouldn't be able to die?
A possible answer to this question can be found in Kamisama no Inai Nichiyoubi. In this fictive universe God has abandoned earth and as a result mankind is unable to die. So-called gravekeepers are the only people left who are able to perform a proper burial and to allow the dead to rest in peace.
Young girl Ai - a gravekeeper despite her young age and innocent appearance - loses everything when the villagers of her hometown get slaughtered. Knowing she cannot stay there anymore she decides to set out on an extraordinary journey into a godforsaken world.
This show is a recommendation for everyone who wants to see a new approach to zombie apocalypses. You won't see living corpses that try to eat your brain and you also won't encounter a fierce fight between the living and the dead. However, Kamisama no Inai Nichiyoubi is a show that will make you think about the existence of God as well as the true meaning of life and death.
It does not try to invent new malicious and scary zombies, but instead focuses on the true effects of an apocalypse. If you are ready for something new check this show out.
---
8. Tokkou (Tokko)

Episodes: 13
Aired: April 2006 - July 2006
Let's move on to a more explicit and shocking anime which also features police and mystery elements.
Our hero Shindo Ranmaru just recently graduated police academy and he is more than ready to join the special force called Tokkou. His well-planned future changes when he meets Rokujo Sakura, the girl he has been seeing in his dreams for a long time. At the same time, holes in the ground open up all over Japan - just like gates to hell - and frightening creatures start crawling into this world. It's up to Shindou and Sakura to find out the secret behind the pits and to put an end to this nightmare.
Tokkou is one of those shows that doesn't get much recognition even though it has a lot of good things going on. The plot relies on mystery and will keep you entertained with lots of unanswered questions. Personally, I think that the undead monsters of Tokkou aren't as terrifying as some other zombies on this list, but they certainly fit the style of the show.
It is a horror anime with lots of action and fights. Be aware though that if you have a problem with bloody scenes or dismemberment you might want to stay away from Tokkou.
---
7. Zombie-Loan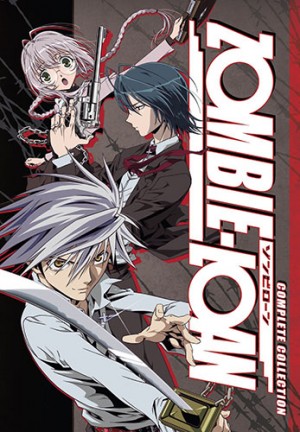 Episodes: 11
Aired: July 2007 - September 2007
Imagine you knew when you were going to die. Doesn't sound too pleasant, does it? What can only be a fantasy for you is reality for Michiru Kita who is able to tell when the life of a person is nearing its end.
The schoolgirl possesses Shinigami Eyes that allow her to see the lifespan of a person. She hates her ability and doesn't want to make use of it in order to live a quiet life. Her plans change when she looks at two of her classmates and realizes that they should be dead. As it turns out, the boys have already died, but have been brought back to life by a contract with Zombie-Loan. In return they must hunt down and kill zombies; Michiru's ability might come in handy for them.
With only eleven episodes Zombie-Loan is quite a short anime that doesn't have enough time to build up a big storyline. Still, the plot is interesting and you can enjoy this anime as a quick show in a couple of evenings. If you want action without too much horror then you should go for this anime. The zombies of Zombie-Loan are not too terrifying and certainly won't give you sleepless nights. Check it out!
---
6. Shikabane Hime (Corpse Princess)

Episodes: 13
Aired: October 2008 - December 2008
Are you ready for a show with zombies and a tough female lead?
Even though her pretty and innocent appearance might suggest otherwise, protagonist and beauty Makina is actually a living corpse. After being murdered together with her family she gets brought back to life in order to become a living weapon. Together with priest Keisei and his younger brother Ouri, the Shikabane Hime (or Corpse Princess) needs to find and fight the undead organization responsible for the death of her loved ones.
Corpse Princess is quite unique in the way it talks about life and death. Makina faces certain struggles as she knows that she is dead but still has to keep on living and fighting until she can finally rest in peace. The anime is divided into two seasons with the second one acting as a direct sequel to the storyline of the first one.
I would recommend this anime to people who are not looking for stereotypical zombies but are more interested in the ethical questions concerning being a living dead.
---
5. Kore Wa Zombie desu ka? (Is this a Zombie?)

Episodes: 12
Aired: January 2011 - March 2011
After all these gruesome and scary stories let's move on to a comedy show that has its own interpretation of the zombie genre.
The peaceful life of high school boy Aikawa Ayumu changes completely when he gets killed by a serial killer. What should have been the end of his existence turns out to be only a turning point when he comes back to life as a zombie. Necromancer Eucliwood Hellscythe wants the boy to be her guard and to serve her in his new existence. Unfortunately, Ayumu manages to obtain her magical powers and now has to use them in order to fight her enemies in her place.
Who said that all zombie shows must be filled with blood and gore? Kore Wa Zombie desu ka? is a beautiful chaos of comedy, magic, Ecchi and - of course - zombies. It is one of those unique anime that are completely crazy and have an unpredictable storyline. So if you want to take a break from the zombies coming straight out of your worst nightmares you should move on to the fun and weird characters of this show.
---
4. Sankarea (Sankarea: Undying Love)

Episodes: 12
Aired: April 2012 - June 2012
Are you a huge zombie fan, up to the point where you thought about creating a zombie yourself? If you answered this questions with yes then you might want to check out Sankarea.
Protagonist and high school student Chihiro has a thing for everything weird and macabre and one of his dreams is to meet a zombie girl to make her his undead girlfriend. When his pet cat dies he is brokenhearted and is determined to bring his beloved pet back to life.
He sneaks out in the middle of the night to an abandoned building and works on a resurrection potion. Who would have thought that the beautiful Rea decides to go out to the building exactly on the same night - will his dream of creating a zombie girlfriend finally come true?
Sankarea starts out with a very interesting concept and a new twist to the usual rom-com show. This novelty makes it stand out and gives each episode a refreshing feeling. The characters are lovable, especially because they are unique and have a quirky design to them. Now add a solid soundtrack to this combination as well and you are presented with a fun and entertaining zombie show.
---
3. Tokyo Ghoul

Episodes: 12
Aired: July 2014 - September 2014
If you haven't heard of Tokyo Ghoul yet it's about time to change that.
The hit show of the summer season 2014 follows the journey of Kaneki whose life gets turned upside down. After almost dying in an accident and receiving an organ transplant from a ghoul the student turns into a hybrid of the two species. Even though he is terrified of his new existence and all the hardships that come with it, Kaneki has to accept his new identity and learn to live as a half-ghoul in the streets of Tokyo.
At this point, some of you might want to start an argument about the differences between zombies and ghouls, but for the sake of this list I want to put those minor details aside. The ghouls of Tokyo Ghoul are gruesome embodiments of the living dead and as shocking as all the other zombies on this list. With its amazingly terrifying creatures and great storytelling as well as character design Tokyo Ghoul deserves a spot not only on this list, but many other Top 10 lists as well.
---
2. Gakkou Gurashi! (School-Live!)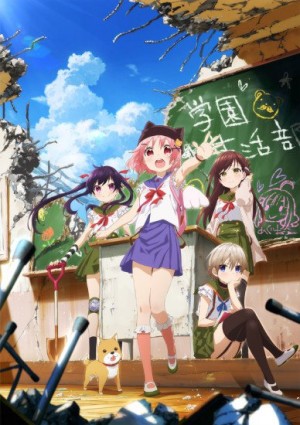 Episodes: 12
Aired: July 2015 - September 2015
Moving on to the most recent anime on this list and one of our strongest recommendations.
Gakkou Gurashi! draws you in with idyllic school scenes: student Takeya Yuki loves her high school and everything connected to it. She enjoys the company of her friends at the School Life Club as well as the peaceful day-to-day life between having classes, managing club activities and talking to her classmates. Yuki's life seems to be flawless - until her picture-perfect school life turns into a zombie filled nightmare.
The main strength of this show is its combination of cute elements and innocent girls with grotesque images. What starts out as a common Shoujo anime throws you off after the first episode. This show is not what you expect it to be and that's the reason why it's impossible to stop watching Gakkou Gurashi!.
Anything could happen to the members of the School Life Club and you can never be sure of what's real and what's part of the imagination of the girls. A strong recommendation!
---
1. Highschool of the Dead

Episodes: 12
Aired: July 2010 - September 2010
Last but definitely not least is a choice that shouldn't surprise any of you. If you enjoy the occasional zombie, but are also in the mood for Ecchi scenes and lots of fan service then Highschool of the Dead is the show you are looking for.
You might have already guessed it from the title, but Highschool of the Dead is set in a Japanese high school in the middle of a zombie apocalypse. A group of students managed to survive and now has to face the struggles of a new world. Between fighting against their old classmates and looking for food and water supplies they also - and most importantly - have to manage to stay together as a group.
Highschool of the Dead gets the final spot on our Top 10 list because it is one of the most famous zombie anime out there. Even though many viewers criticize the high amount of fan service and additional scenes that do not contribute to the main story line, it is still an infamous show that features some scary and frightening zombies. Check it out if you are also a fan of Shounen and School anime.
---
Zombies come in all shapes and sizes, ranging from slow, brainless corpses to fast and deadly monsters. That's what makes zombies a timeless phenomenon that can be reinvented and redesigned over time. When it comes to anime they can also be combined with almost all genre as you could see on this list. I tried my best to differentiate between zombies and other undead creatures like vampires, demons and Co. and to keep the shows as varied as possible.
Feel free to share your opinions and impressions. Do you agree with our list or do you have your own recommendations when it comes to zombie anime? Let us know in the comment section down below!
---