World Trigger 2nd Season

Genre:
Action, Sci-Fi, Supernatural, School, Shounen
---
---
Official Images / Key Visuals
Synopsis
One day in Mikado City, a gateway appears, creating a portal to an alien world. The aliens, known as Neighbors, attack the city. Mankind fights back by creating an organization called Border. Members of this organization possess weapons known as Triggers to fend off the alien threat. Four years after the first Neighbor attack, a transfer student, Yuuma Kuga, befriends Osamu Mikumo. However, things get complicated when a Neighbor ambushes the pair. Mikumo tries to deal with the Neighbor with his Trigger, but Kuga ends up fending off the Neighbor himself. After Kuga's encounter with the Neighbor, he is invited to join Border.
In the second season, the story begins from the moment members of Galopoula began attacking Border Headquarters, which means B-ranked battles!
**On December 25th, 2020, there will be a special screening of condensed version of the first 2 episodes of season 2 in Shinjuku. For more information watch the top trailer that promotes the screening and/or visit the official website (at the bottom) for more information! (Japanese only)
Characters & Voice Actors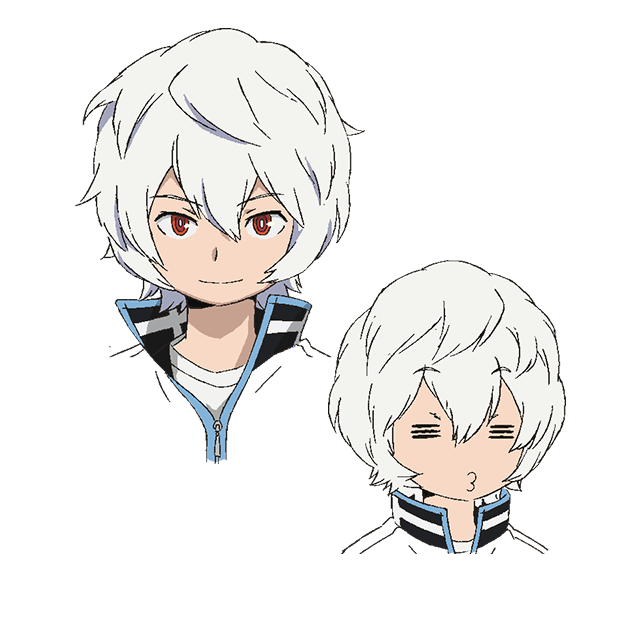 Yuma Kuga:
Tomo Muranaka
A mysterious boy from another world. Although physically small, he is experienced in combat, and his battle skills are extremely powerful. He has an honest personality and isn't very familiar with Japanese customs. He has a special ability (Side Effect) that allows him to see through lies.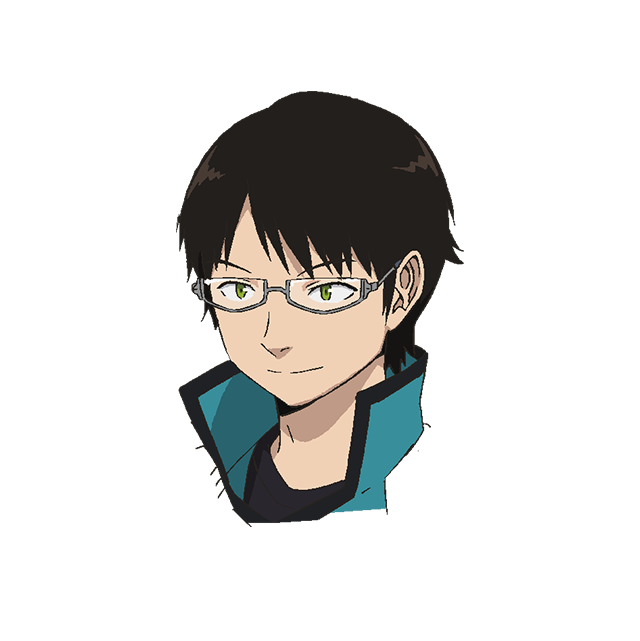 Osamu Mikumo:
Yuki Kaji
15 years old. He is a member of Border, an organization created to resist the Neighbors. He joined Border with a certain objective in mind. He has a strong sense of justice and faithfully performs his duties, but his combat and trion abilities are low. According to Yuma, he is very good at taking care of others.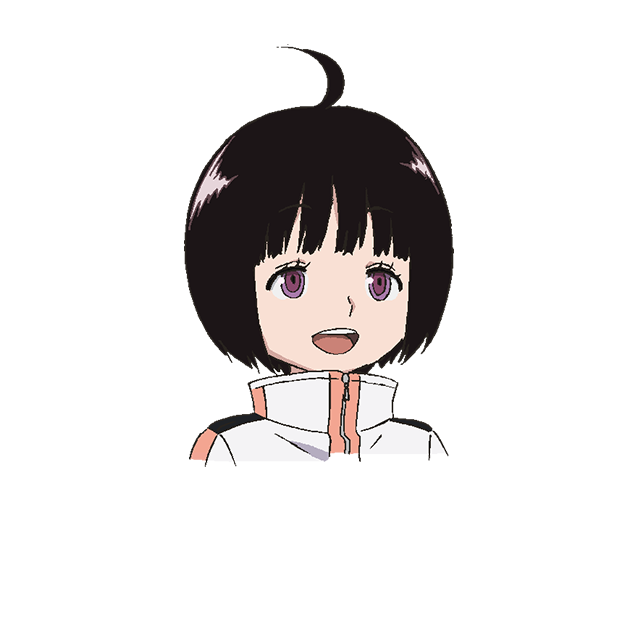 Chika Amatori:
Nao Tamura
13 years old. A childhood friend of Osamu's. She seems timid at first, but she has a strong personality. The Neighbors constantly target her due to her powerful trion. Her brother and best friend were kidnapped by Neighbors.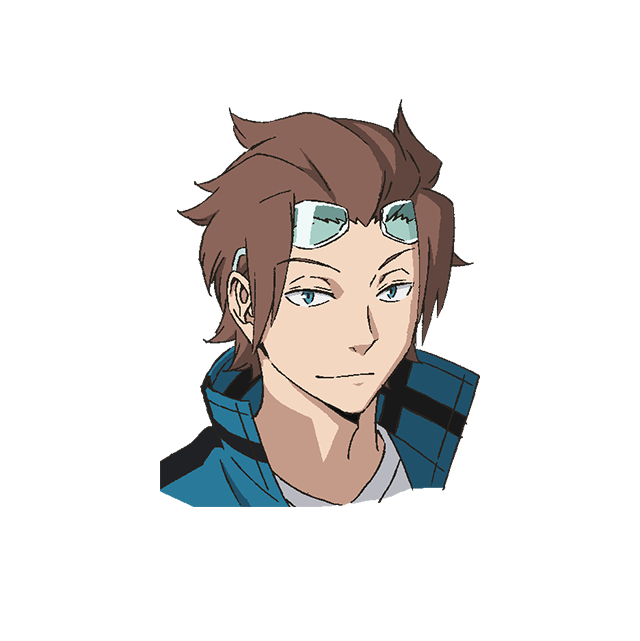 Yuichi Jin:
Yuichi Nakamura
An S-rank member of Border. 19 years old. He has a carefree personality, but his combat abilities are top-notch. Although he has an overconfident side and describes himself as a "Talented Elite," he is also a dependable older brother figure and is trusted by others. He has the ability to predict the future.
Takumi Rindou:
Border's Tamakoma Branch Chief. He is the direct supervisor of Jin and the others and has a carefree personality. He invited Yuma to the Tamakoma Branch.
Gatlin:
Hisao Egawa
The leader of the Galopoula Expedition Force. In combat, he uses Vasilissa ("The Executioner"), which takes the form of four mechanical arms. He has a wife and an eight year old son back home. His favorite things are family, fish skewers, and venison stew.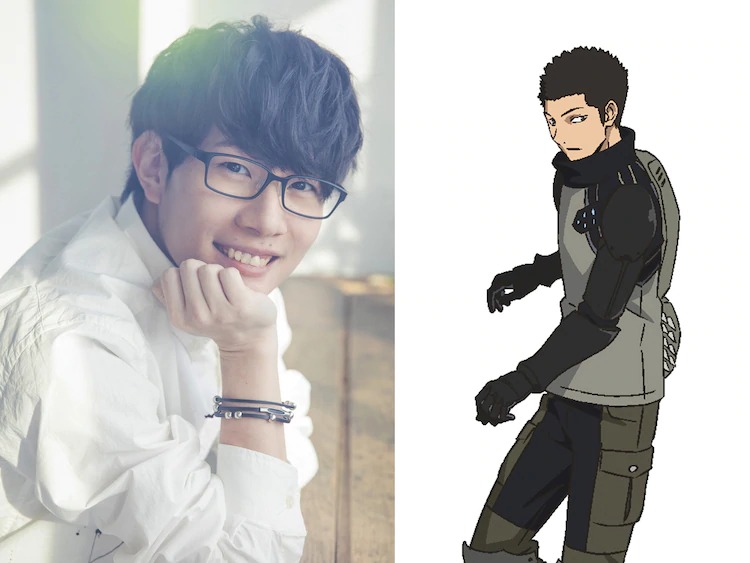 Ratarikov:
Toshiyuki Toyonaga
A trusted member of the Galopoula Expedition Force. In combat, he uses Despinis ("The Dancer"), which allows him to summon and control flying blades. His favorite things are meat pies, white wine, and items spaced at even intervals.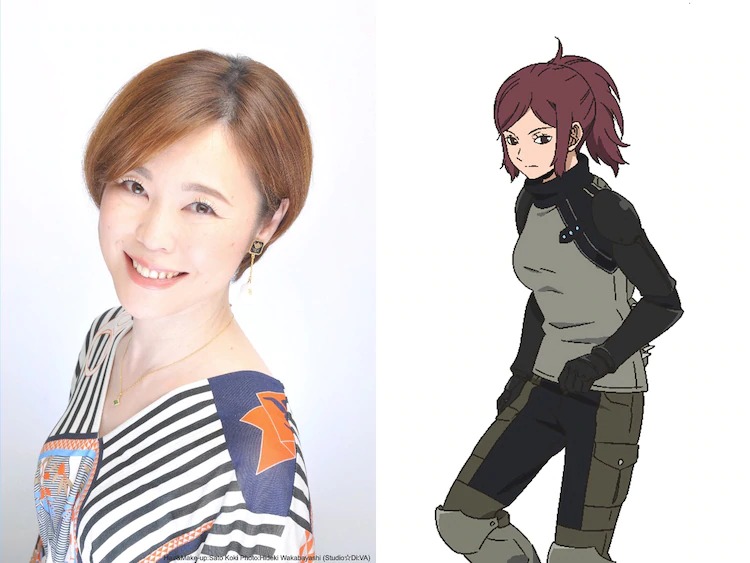 Wen So:
Mie Sonozaki
An elite female member of the Galopoula Expedition Force. In combat, she uses Servitora ("Straw Soldier"), a series of mirrors that create three-dimensional copies of the user. Her favorite things are oranges, honey, naps, and dogs.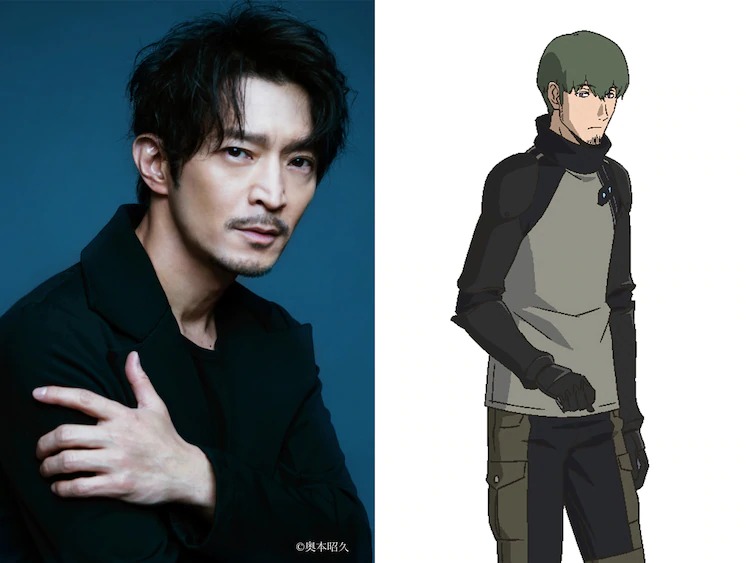 Koskero:
Kenjiro Tsuda
A life-long loner who was picked up by the military, he worked his way up from cadet to a member of the Galopoula Expedition Force. In combat, he uses Nikokyra ("Black Wall"), a liquid shield that can nullify other triggers. His favorite things are chicken, cheese, bread, and reading.
Reghindetz:
Ayumu Murase
A member of the Galopoula Expedition Force. In combat, he uses Thugater ("Stegosaurus"), which takes the form of a long tail-like whip with blades. His favorite things are Gatlin's wife's homemade stew, apples, and card betting.
Yomi:
Ryouko Shiraishi
A genius engineer who developed the Idra control system and the Chief of Galopoula's Technology Development Section. His Side Effect is Perfect Parallel Processing, which allows him to multi-task at maximum efficiency.
Theme Songs

Opening Song: "Force" by TOMORROW X TOGETHER (written by Motoki Omori of Mrs. GREEN APPLE)
Ending Song: "Mirai Eigou" by Kami wa Saikoro wo Furanai

Adaptation

"World Trigger" (Manga)


Main Staff

Original Creator: Daisuke Ashihara
Director: Morio Hatano
Series Composition: Hiroyuki Yoshino
Character Design: Toshihisa Kaiya
Animation Director: Toshihisa Kaiya
Music: Kenji Kawai
(Credit Honey's Anime when you use our description.)
---