También puedes leer este artículo en:Español
Flakes of white snow are melting into petals of cherry blossoms. The piercing wind has soften into warm breeze of spring. With the pink sentiment that often accompanies blooming flowers and chirping spring birds, we (by "we," I mean us Fujoshi comrades) like to imagine ourselves strolling slowly between trees of cherry blossoms, enjoying the pink petals falling on our hair, the warm sunshine on our faces, and the romance in our hearts.
Occasionally, we will see couples immersing themselves in this romantic atmosphere particular to spring. We quietly walk by a pair of loving couples, peering them through the corner of our eyes. We sense the hesitation in their tentative touches, we feel the anxiety and racing heartbeat rippling over their bodies. The inebriating scent of sweet nectar exuding from their blushing pores (is this going too far? well, whatever~) propels us to lift our (stalking) eyes and get a glimpse of these passionately in-love couples (both male, obviously).
And for each and every time, before we even lift our heads, we know exactly who they are--Gintoki/Hijikata, Hijikata/Sougo, Yamazaki/Shyogun (??), Kagami/Kuroko, Midorima/Akashi, Yuichirou/Mikaera...... and so on.
Welcome to Spring, fellow Fujoshis! Although our imaginations are forever thriving, spring will always be the season when romance (between two men) starts to bloom (in our heads, for most of the time). In order to fuel our imagination (which borders on hallucination), we constantly thirst for the presentation and representation of our favorite characters (and their partners, who might not be the same for everyone, but that's ok, we shall all live in peace).
This spring season in anime, let me present to you 6 of the most Yaoi/BL animes, which will turn you on and make your pink spring even pinker, just by watching the opening theme song! Shall we begin?
1. Kuroko no Basket 3rd Season (Kuroko's Basketball 3rd Season)

(continuing from winter)
Episodes:
Aired: Airing: Jan 11th, 2015 – present
Now, although all animes/mangas could have their Yaoi/BL bent, as long as there are more than one male in them, there are particular genres and elements that are most likely to trigger our Yaoi radars: sports, military/war, and idols. Here we start we the young and vibrant, filled with vigor and steam, a sport that will always make our hearts bounce (along with their balls)--basketball.
Wet skin glistering with sweat, pressing against each other's soaked clothes that cling to their bare bodies. Rising heat and panting breaths, twisted agony of both pain and pleasure. The urge to subdue and the resistance that entails. The pull and push. The plays and plans. The immense physical consumption and emotional pressure.
There is only one other activity in life that could have a similar description (and I'm not telling you if you can't figure that out yourself).
There are two kinds of relationships that are specifically Yaoi/BL on a basketball court: rivalries and companions. Rivals compete for the opportunity to subdue one another; companions monitor conditions to support one another.
For rivalry pairings, we have the calm and confident but somehow overly superstitious Shintarou Midorima and the calculative and manipulative Seijurou Akashi; the mischievous and devilish Shyougo Haizaki and his great obsession with the restless and unpredictable yet somewhat naive Ryouta Kise. If you like pairings with more antagonism and heat, there is the arrogant Daiki Aomine and the reckless Taiga Kagami (this is not my personal preference, but some of you might be interested).
And of course, for companion pairings, who could trump the inseparable couple, who complement each other in all aspects, who work perfectly in sync as light and shadow--our beloved Taiga Kagami and Tetsuya Kuroko (however, in the past seasons, it seems that Kuroko has more competition than we expect).
In the third season, Seirin will be facing Rakuzan after defeating Kaijou.
However, what we really care about is whether Kagami's heart will stay with Kuroko, and how much longer could Kuroko keep his cool under so much competition (Tatsuya Himuro, Daiki Aomine, etc.). Will Kuroko eventually turn to someone else (Kise? Akashi?)? How will Midorima react if Kuroko comes to Akashi? Will Kagami regret his own indecisiveness which drives Kuroko away?
The third season seems excitingly messy to me~~!
Kuroko's Basketball 3rd Season Official Trailer
Kuroko no Basket Characters
Tetsuya Kuroko
Taiga Kagami
Seijuurou Akashi
Ryouta Kise
Shintarou Midorima
Daiki Aomine
shougo haizaki
---
2. Gintama°(Gintama 4th Season)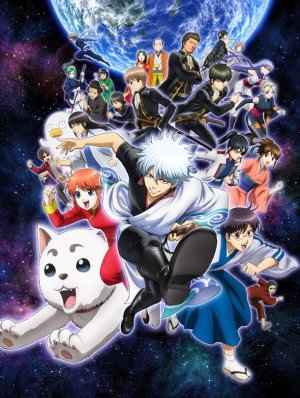 Episodes:
Aired: Airing: April 8th, 2015
As we are done with our dose of sports (and the sweat, and the flesh, and the rivalry, and the companionship), we are here for something stronger: military and war.
War and battle are the forever great triggers for Yaoi/BL inspiration. The great intent to conquer and subdue; the humility of the defeated and tamed. The force, the violence, the penetrating and slicing of weapons. The great obsession with the enemy which could only be fulfilled by physical combat, fights, and bloodshed. These are all elements indispensable to classic Yaoi plots.
When the shedding of blood translates into the shedding of tears (and some other types of body fluids), and the pleasure of conquest translates to the satisfaction of xxx (*self-censorship*), the similarity becomes more salient.
And here is how we get some of our beloved and most popular pairings in Gintama. As comedic as it is, war and combat are two of the essential settings in Gintama.
Shinsuke Takasugi and his abnormal obsession with violence and destruction is a twisted bond between him and Gintoki Sakata (our light-hearted silver hair main character). As unhealthy as this connection is, we still love to see Shinsuke pinning Gintoki down (hard) (or the other way around, to your preference) with whatever "weapon" he has in his hands.
Isao Kondo's relationship with Kotarou Katsura may not be as intense, but still bears an antagonism that resembles more of a "catch-me-if-you-can" type of teasing and play.
Toushirou Hijikata and Gintoki's constant rivalry is a cute and less taxing version of the "I-complete-you" sort of relationship (thanks to our beloved couple, Batman and Joker).
War is not only about antagonism, but also about strong companionship. For this, in Gintama, we have the legend of Edo, Shinsengumi. Shinsengumi is probably the greatest among all to have us turned on with their strong attachments with comrades. What can possibly be more romantic (well, by romantic I mean fleshy, juicy, and sexy) than a bunch of guys wielding their swords ("sword!!") playfully ("playfully!!") at one another ("ONE ANOTHER!!") as practice and game?
For pairings that are more vanilla, we have Gintoki and his fellow employee at Yorozuya, Shinpachi Shimura. Of course, for the whole new third season, we would love to see some more development of the bond between Gintoki and Shinpachi, or the tightening relationships among members of Shinsengumi--Hijikata/Okita Sougo, (Whoever)/Sagaru Yamazaki, and so on.
Among the feast of man in Gintama, which pairing(s) do you prefer?
Gintama°Official Trailer / Fan Video / OP
Gintama Characters
Sakata Gintoki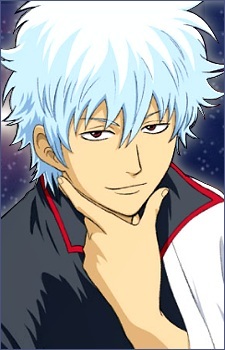 Shinpachi Shimura
Shinsuke Takasugi
Kotaro Katsura
Isao Kondo
Toshiro Hijikata
Sagaru Yamazaki
Sougo Okita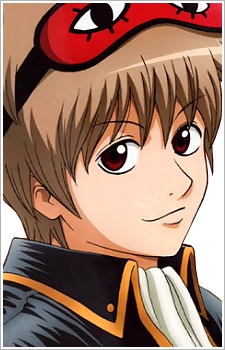 Gintama Fanart / Cosplay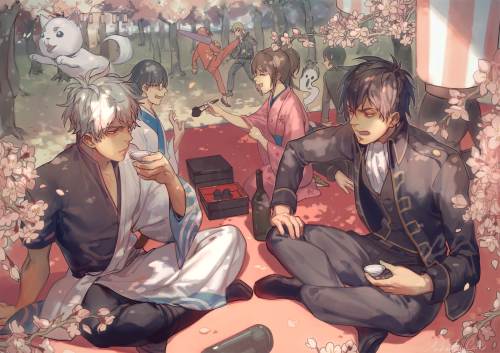 ---
3. Seraph of the End (Jpn: Owari no Seraph)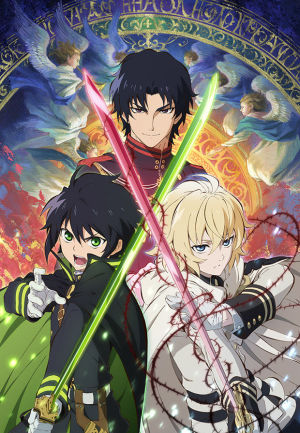 Episodes:
Aired: Airing: Apr 4, 2015 to Jun 20, 2015
Another story of military, battle, war, comrades, and enemies.
"Seraph of the end" is a Japanese light-novel series, which is adapted into manga (with pretty different perspectives and plottings), and now comes to television. This story has most of the elements for a standard Japanese light-novel fantasy--high school settings, apocalypse, military involvement, and, most important of all, vampires.
Vampires are the epitome of Yaoi/BL. The great origin is of course Louis and Lestat from "Interview with the Vampire." Fangs piercing through skin and flesh to quench the restless blood lust can never be depicted with innocence.
The main protagonist of the manga series are a pair of boys, Yuuichirou Hyakuya and Mikaela Hyakuya (and of course this is our main pairing). The two were orphans of the Hyakuya Orphanage and became captives of the vampire army which took over human civilization after the epidemic of an artificial virus that wiped out 90% of the human population. They found an opportunity to escape from the vampire rule as Mikaela stole the map and a gun from one the vampire nobles.
However, the vampire noble, Ferid Bathory, kills every one of the members of Hyakuya Orphanage, leaving Mikaela half dead. Only Yuuichirou managed to escape. And here begins Yuuichirou's battle.
The world view of the story is more complex than what seemed at first sight.
However what we care about is the relationship between Yuuichirou and Mikaela. Will they meet again and how will they meet? Will they be comrades or enemies, or something in between? In addition, we also have the tender and timid, yet strong Yoichi Saotome from Yuuichirou's high school (after all, teenagers do have to go to school), who might be a competition for Mikaela for Yuuichirou's love. There is also the calculative and possessive Lieutenant Colonel of the Japanese Imperial Demon Army, Guren Ichinose, who believes that Yuuichirou is his (and his alone).
Besides of vampires, the army uniforms are a major treat to the story's Yaoi/BL inspiration (how can you not love uniforms?! They're good both tidy and unkempt). With all elements in place, and an impressive casting of voice performers, we just can't wait to see the characters move, talk, and do whatever they want in color on screen!
Seraph of the End (Owari no Seraph) Official Trailer
Seraph of the End (Owari no Seraph) Characters
Yuuichirou Hyakuya
Mikaela Hyakuya
Guren Ichinose
Ferid-Bathory
Shinoa-Hiiragi
---
4. Uta no☆Prince-sama♪: Maji Love Revolutions

Episodes:
Aired: Airing: April 5th, 2015
After all the blood and sweat in war, we're turning to something less intense and more comforting--idols.
This is the third season of this sparkling idol anime. Adapted from a Japanese gal-game, the series is destined to be pleasant. The story revolves around a song writer girl, Haruka Nanami, and her seven (faithful) male admirers--Tokiya Ichinose, Otoya Ittoki, Masato Hijirikawa, Natsuki Shinomiya, Ren Jinguji, Shou Kurusu, and Cecil Aijima.
And of course, the relationship between the female protagonist and the boys is never the point. What we long to see is the "healthy" competition among peers and the "unadulterated" admiration for seniors.
When will Ren discover his fixation on Masato is actually that of deep love and adoration, and when will Masato confess his true feelings to Ren? How will Shou's admiration for Ai Mikaze become and how torn will Ryuya Hyuga be when he finds out? And who will eventually fall in love with our cute and sexy Otome (male-girl), Ringo Tsukimiya? The real story line of this anime has never involved Haruka.
If you are able to grasp the connotations and not-too-subtle implications in the interactions among the seven guys (why does "seven" sounds so familiar?), you will have a greater time enjoying this anime than you could possibly imagine!
Uta no☆Prince-sama♪ Characters
Otoya Ittoki
Tokiya Ichinose
Masato Hijirikawa
Shou Kurusu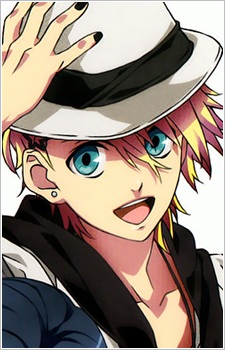 Ren Jinguuji
Natsuki Shinomiya
Cecil Aijima
Haruka Nanami
Uta no☆Prince-sama♪ Fanart / Cosplay
5. Kyoukai no Rinne (Eng:Circle of Reincarnation)

Episodes:
Aired: April 4th, 2015
Rumiko Takahashi is probably one of the rare manga artists who are still actively producing new works that are truly entertaining and fun consecutively from the 80's. Her works are known for their comedic elements (excluding the early pieces), with unique settings and surprising turns in plot and narratives. And of course, filled with Yaoi/BL imagination (just think about Ranma and Inu Yasha).
Rinne is half-human half-shinigami (the Death Angel) and works as a Shinigami to put wandering souls on Earth back onto the turning wheel of reincarnation. He becomes classmates with Sakura Mamiya, a girl who could see ghosts, which is where the story begins.
However, as all our recommendations on this list, we have little interest in the heroines of the stories. So, let us turn our attentions to the guys.
The first pairing that comes to mind is Rinne and his elementary school classmate, Matsugo. Matsugo's obsession with Rinne is definitely that beyond normal friendship. We are not yet sure who's going to top who (I'll vote for Matsugo's perseverance), but we would love to see one of them finally landing on the other. Naive submissiveness is also nice to see. Rinne's contract partner black cat, Rokumon, is also a good fit for Rinne (there might be some underage issues here, though...... well, Rinne himself is underage, so this might not be a problem~).
And if you like happy antagonism, Masato/Rinne is your best choice (the relationships in this anime is so complicated...)!
Kyoukai no Rinne PV / Official Trailer
Kyoukai no Rinne Characters
Rinne Rokudou
Sakura Mamiya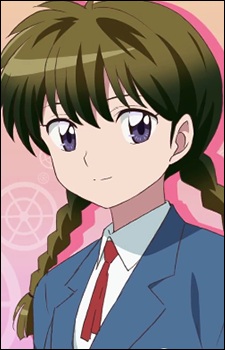 ---
6. Ame-iro Cocoa (Rainy Cocoa)

Episodes:
Aired: Airing: April 5th, 2015
All the recommendations above are Yaoi animes that are not meant to be Yaoi (well, at least they didn't say it out loud). For the last recommendation, we have here a standard BL anime.
"Rainy Cocoa" is set in one of the classic arrangements of Yaoi/BL stories: a coffee shop with good looking guys. There is the cute and clumsy protagonist, Aoi Tokura; the lukewarm and reticent handsome art school student, Keiichi Iwase; the perky Ryouta Sakuragi; the kind and beautiful manager, Shion Koga; and the random and free owner of the Cafe, Rainy Cocoa, Kouji Amami.
This deliberate selection of different types of men is a must. We can't help but wonder, who will Aoi fall for? The seemingly cold hearted Keiichi? Or the sunshine Ryouta? He would definitely be attracted to Shion's tenderness and beauty, but Shion seems to be like the type who conceals their true feelings under sweet smiles? How about the owner? Will Aoi be with the owner? Or is the owner already a captive of Shion's beauty?
There is only so much we can know by reading the introduction. The rest is in the anime~!
Rainy Cocoa Official Trailer / Fan Video / OP
---
And here comes to the end of our list of Spring Yaoi animes. There world of Yaoi is boundless and we will always discover different pairings and find pleasure in combinations we never thought we would.
Let us know your favorite pairings and share the joy of their (the male couple's) joy!
by AL
---