2020 has had more than its fair share of problems, and it's left all of us to some creative solutions. Luckily for those of us who are tired of the cycle, 2020 offered us some heroines whose problem-solving skills are truly next level! Here are the anime girls from 2020 with mad problem-solving skills!
2020's Problem-Solver Girls!
Princess Syalis from Maoujou de Oyasumi (Sleepy Princess in Demon Castle)

Princess Syalis is kidnapped in her sleep and taken to the Demon King's castle to be a hostage! Rather than care, even a little, about the seriousness of her situation, Princess Sya (as she is affectionately called) spends her days lounging about bored until she decides to improve her sleep. What follows are adventures revolving around her ongoing quests for better sleep!
While the quests start off fairly princess-like, our story's princess is ready to do whatever she needs to do to get a better night's rest. She begins the season by brushing teddy bears to get the fluff for her pillow and bribing them with hair-brushing for the keys to her cell. As cute as this is, the princess takes to regularly cutting off the head part she doesn't need of the sheet demons to make her linens. And if that isn't rogue, she now has a collection of coffins in her cell because they are great for napping in! Princess Syalis thinks outside-the-prison-cell in this slice of life comedy.
Kotoko Iwanaga from Kyokou Suiri (In/Spectre)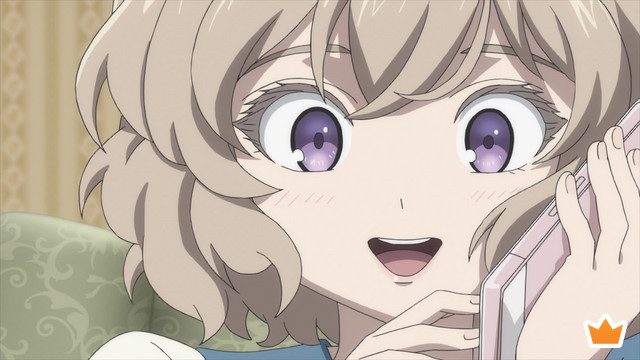 As the goddess of wisdom, Kotoko serves specters and other supernatural beings who send for her help. She listens to the issues they have, and either helps resolve them, or helps her clients understand more about what could be happening around them.
Kotoko takes many bits of information and organizes them into a story. As brilliant as her methodology appears on the surface, she uses her confident tone and quick thinking to pose ideas that only could have been the cause, not anything involving proof. These stories only have a loose relationship with the truth because, as it turns out, the truth doesn't always help her. Kotoko uses her logic to convince her audience of whatever she wants them to believe. Using quick wit, an understanding of her audience, Kotoko manipulates others into seeing things the way she wants them to be seen, even if her ideas stretch reality.
Maple from Itai no wa Iya nano de Bougyoryoku ni Kyokufuri Shitai to Omoimasu. (BOFURI: I Don't Want to Get Hurt, So I'll Max Out My Defense.)

Maple joins the newest VRMMO game a few days ahead of her friend, but logs on to play anyway. Like every other player, Maple gets points to put into different statistic attributes, and she decides to put all of hers into defense. This makes her character surprisingly resilient to any kind of attack. Maple almost ever takes damage and soon gains immunity to poison. By the time her friend logs on, Maple has the most unusual character and an even more unique way of tackling her issues.
Maple and her friend exist in an air bubble underwater during one boss fight and fight a deep-sea creature. After more conventional means of fighting, Maple realizes she can poison this beast's environment and ends everything quite simply! Maple's comrades are continuously surprised a the way she chooses to use her abilities. For example, Maple has some time to kill with friends after part of an in-game event. What does she do? Well, just like anyone else would have done, she put up a curtain of poison until the event was over. Join Maple and her guild (the Maple tree) on this adorable game anime.
---
Final Thoughts

Get ready to laugh as you watch these heroines solve problems in the most unconventional fashions! Whether our heroines lie, steal, or overpower those they go against, you know they came to win if you are up against them. Which heroine will you be watching next? Let us know in the comments!
---