While spring is still ahead of us, we can look forward to it while we are trapped inside during this last bit of cold. Anime is the perfect way to pass the time and will warm your heart in anticipation of spring. While there are many romance anime that will fit this description, the ones listed here are unique in that they incorporate spring as an element in their own distinctive way. The anime listed below are wonderful romances that will fill you with emotion and leave you with a wanting that will last long after spring has passed.
5. Fruits Basket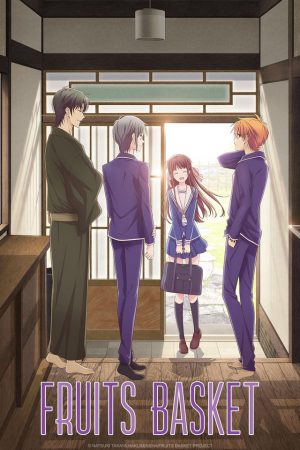 Episodes: 25
Aired: April 2019 – September 2019
Tooru Honda is a breath of fresh air as soon as she walks onto our screen. Her upbeat personality is a necessity upon her entrance into the Souma household. With everything from a dirty kitchen to a disorganized life, she is their savior. She soon is caught in a world that she thought only existed in mythology. Tooru's persona is the perfect example of spring and will bring light not only to your screen but also to your life.
---
4. Mahoutsukai no Yome (The Ancient Magus' Bride)

Episodes: 24
Aired: October 2017 – March 2018
When 15-year-old Chise Hatori is sold into the slave trade, she is bought by a mysterious masked man. This man teaches her magic and provides her with a dreamlike and mystical life. As the two grow together, they become closer in a situation that is dear and intimate to the viewer. Their sweet relationship is deepened by the extraordinary animation that the animators worked hard to create. Their relationship feels very similar to the new blooms of spring and there are many whimsical situations throughout The Ancient Magus' Bride.
---
3. Akagami no Shirayuki-hime (Snow White with the Red Hair)

Episodes: 12
Aired: July 2015 – September 2015
Shirayuki's destiny flourishes as a result of her bright red hair but she is unique far beyond that. As the nobility of her country starts to take interest in her, she knows that it is time to leave her kingdom. On her journey, she bumps into the prince of another kingdom and heals him with her extensive knowledge of herbalism. The two develop a blossoming relationship in the new kingdom of Clarines where anything is possible. Snow White with the Red Hair is the perfect anime to hold you over until you can see your own flowers bloom.
---
2. Shigatsu wa Kimi no Uso (Your Lie in April)

Episodes: 22
Aired: October 2014 – March 2015
Spring comes in a blast when the prodigy, Kousei Arima meets the wild and vibrant Kaori Miyazono. Kousei has given up music after the death of his mother but upon meeting the beautiful violinist, his life is turned upside down. The two develop a deep friendship that should last a lifetime. However, Kaori holds a deep secret that will change how Kousei sees music forever. This tear-jerking anime will keep you on the edge of your seat with emotion and will keep you guessing until the very end.
---
1. Ao Haru Ride (Blue Spring Ride)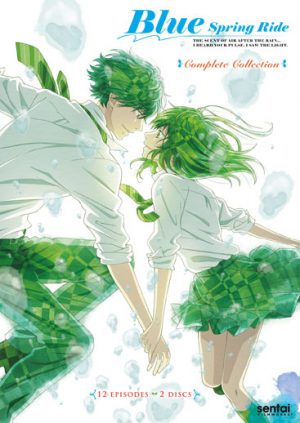 Episodes: 12
Aired: July 2014 – September 2014
The budding romance between Futaba Yoshioka and Kou Tanaka in Blue Spring Ride is beautiful and pure in middle school but when Kou disappears, Futaba's life is turned upside down. Now in high school after his sudden reappearance, she must learn to adapt to her past feelings for her childhood love. The two must learn to love each other as the seasons pass and they come to understand that not only the seasons change but people do as well. Blue Spring Ride is an important lesson as well as a beautiful romance, understanding is vital when it comes to any relationship and change is inevitable.
---
Final Thoughts
Spring is a time to enjoy flowers, love, and a new slate. The anime listed above are perfect examples of romances that will fill your life with hope for the year to come. As the snow melts and the warm weather rolls in we must make changes in our own lives and these anime will inspire you to do just that.
We hope that you have enjoyed our article. As always, if you have any questions or comments please feel free to post them in the comments section below.
---