Who doesn't love their slice of life anime set in a school or college? Well, if you're a fan of Remake Our Life, you probably do! These six anime recommendations share many similarities with Remake Our Life! such as going back in time to change one's life, making memories in school, some heartfelt romance, and a whole lot of comedy sprinkled throughout. While many of these anime are similar to Remake Our Life, they have their own twists and turns that make them each a similar yet different experience. Because Remake Our Life! is set in an art school, there is a heavy focus on fine arts, the gaming industry, and generally, the entertainment industry so don't worry if you're here to learn more about them from anime because we've included some picks that have the same themes!
Similar Anime to Bokutachi No Remake / Similar Anime to Remake Our Life!
1. ReLIFE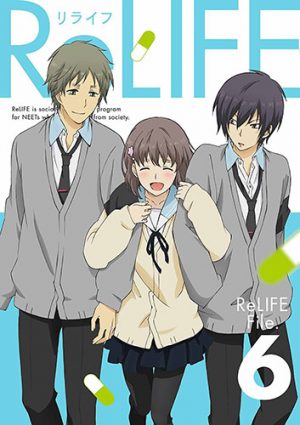 Episodes: 13
Aired: July 2016 - September 2016
Called a hopeless loser as he hops from job to job, 27-year-old Arata Kaizaki finds himself jobless after quitting his first company. His life turns around when he meets Ryou Yoake, a member of the ReLife Research Institute, who offers a second chance to Arata in the form of a mysterious pill. Without hesitating, Arata takes the pill and the next morning, he wakes up and realizes that he has changed into a 17-year-old. Arata soon learns that he is now a subject of a research experiment and must be a high school student for a year. With Ryou constantly monitoring him, Arata realizes how out of shape he is in school while being constantly annoyed by Ryou. But what happens when everyone Arata meets that year forget all about him once the experiment ends?
ReLIFE and Remake Our Life! start with the protagonists being utter failures as adults and given a second chance in life. ReLIFE does have a heavier sci-fi element that we talked about but it uses it to its advantage. While ReLIFE is set in high school instead of college, it does have similar struggles that both the protagonists go through. While Remake Our Life! focuses on the gaming and entertainment industry, ReLIFE takes a rather scientific approach, both of them focus on the "black companies" (an exploitative sweatshop-type employment system) of Japan. Moreover, ReLIFE has both comedy elements and romance elements in it but we won't spoil too much! One thing you need to know is that ReLIFE is definitely at the top of our list of anime that are similar to Remake Our Life!
ReLIFE Trailer
---
2. Orange

Episodes: 13
Aired: July 2016 - September 2016
Naho Takamiya's first day of sophomore year is off to a rocky start after waking up late and receiving a strange letter that claims to be written by herself-10 years in the future! Unable to believe the authenticity of the letter, Naho doesn't think too much about it till she witnesses certain events that the letter predicts will happen. Realizing it is a letter from her 26-year-old self, Naho reads to find out that her future life is filled with many regrets and her past self hopes that she can correct her mistakes so that she lives a happier life. The letter warns her to keep a close eye on her classmate Kakeru Naruse and warns her to be extremely careful because Kakeru is not a part of the future. Will Naho be able to save her future and Kakeru's?
Orange has many similarities to Remake Our Life! where our protagonist Naho regrets her future and is sort of given a "second chance" under the guidance of her future self. Moreover, Orange has some slice of moments as well that are similar to Remake Our Life! From making memories with your friend to helping them in need, Orange is filled with heartfelt moments just like Remake Our Life!
Orange Trailer
---
3. New Game!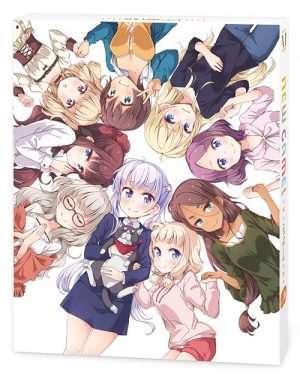 Episodes: 12
Aired: July 2016 - September 2016
New Game! follows the life of Aoba Suzukaze who grew up loving the Faerie Story game series. After graduating high school, she applied to work at Eagle Jump, the company that makes her favorite game series. On her first day as a working member of society, she learns that she will be working on the new installment of the Faerie Story series under her favorite character design artist, Kou Yagami. Now it's up to Aoba and her teammates to make sure that the character design of Faerie Story 3 is just as flawless as other installments in the series and manage the ups and downs that come with working in the gaming industry.
One of the best things about Remake Our Life is the insider look you get into the entertainment or gaming industry through the characters of the anime. We all love to learn how our favorite video games and movies are made. So if you're looking for something that is related to the gaming industry, New Game! is the way to go. There are also elements of comedy that will make you laugh and some adorable moments that are sprinkled throughout the series that will definitely pull you in for a ride.
New Game! Trailer
---
Any Anime Like Remake Our Life! / Any Anime Like Bokutachi No Remake?
4. Bokura wa Minna Kawai-sou (The Kawai Complex Guide to Manors and Hostel Behavior)

Episodes: 12
Aired: April 2014 - June 2014
Kazunari Uza is finally excited to live alone after his parents are relocated. Independent life has never been more exciting and Uza just wants to live a normal life without meeting any strange people. But fate has different plans for him when he meets some rather eccentric people at his new boarding house, The Kawai Complex. There's his masochistic roommate Shirosaki, a beautiful girl named Mayumi who has no luck dating and a sly, predatory college woman, Saya. Surrounded by these strange personalities, there is not one boring day at The Kawai Complex!
The Kawai Complex Guide to Manors and Hostel Behavior is not only quite the mouthful to say but is also a great anime that is similar to Remake Our Life! When Hashiba Kyouka goes back in time, he ends up in the same boarding house with three other talented people who are in the same classes as him (anime fate eh?). All four characters bring various unique characteristics to Hashiba's life and this is similar for Uza as well in The Kawai Complex.
The Kawai Complex Guide to Manors and Hostel Behavior Trailer
---
5. Shirobako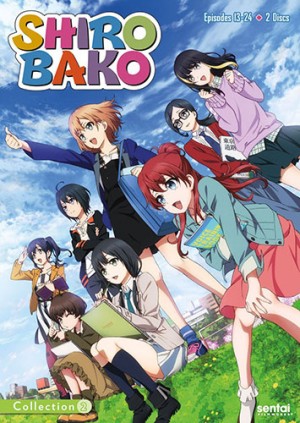 Episodes: 24
Aired: October 2014 - March 2015
When high school best friends—Aoi Miyamori, Ema Yasuhara, Midori Imai, Shizuka Sakaki, and Misa Toudou—realized that they like all things anime, they decided to create an animation club. After making their debut with an original animation at a culture festival, they all make vows to make it big in the animation industry when they grow up by making a mainstream animation together. Fast forward to two years later and two of the best friends, Aoi and Ema, were able to make their dreams reality but the other three are struggling. The girls soon realize that the animation industry is a lot harder than they imagined. Who said making your dreams come true was easy?
Shirobako is one hell of an anime that is centered around the animation industry. While Remake Our Life has a heavy focus on the gaming industry because of Hashiba Kyouya's interest, it is still in the same vein as Shirobako. The realism in Remake Our Life where we see that plot armor doesn't protect our favorite characters in the gaming industry and this is true for Shirobako as well. The characters focus on striving to make your dreams come true at all costs and that's the same for the characters of Remake Our Life as well. If you want an insider's peek at the struggles that one faces being in the animation industry, Shirobako is one anime that you shouldn't miss!
Shirobako Trailer
---
6. Eizouken ni wa Te wo Dasu na! (Keep Your Hands Off Eizouken!)

Episodes: 12
Aired: January 2020 - March 2020
Keep Your Hands Off Eizouken! follows the life of Midori Asakusa who insists that "concept is everything" in animation. Though she's often buried in her sketchbook drawing various landscapes and backgrounds, she hasn't taken the first time to create an anime, insisting that she can't do it all alone. But when the producer-type Sayaka Kanamori sees the hidden talent in Midori along with fashion model, Tsubame Mizusaki who really wants to be an animator, they create the animation club to realize the "ultimate world" that exists in their minds.
If Shirobako focuses on creativity with a heavy influence of the reality of the animation industry, Keep Your Hands Off Eizouken! dives deep into the very art of animation. Set in a school that is similar to the setting of Remake Our Life!, Keep Your Hands Off Eizouken! delves deep into the world of animation and brings what's in an animator's mind to life on the screen. With a unique group of characters just like Remake Our Life!, there are a lot of similarities between these two anime!
Keep Your Hands Off Eizouken! Trailer
---
Final Thoughts
Whether you like the slice of life aspects, romance aspects, comedy aspects, college life moments or even the sci-fi element of going back in time, this list has a little bit of everything that Remake Our Life brings on screen. But these similar anime have their own unique qualities that make them stand apart from Remake Our Life as well. We hope that you check out these anime. Let us know whether you agree with our picks for anime that are similar to Remake Our Life!
---