También puedes leer este artículo en:Español
There comes a time in our lives where we must realize what we came on this Earth to do. Each and every one of us is here to serve a purpose, whether it be to become a doctor to save lives, or to write articles that help to inspire millions. Whatever your aspiration, it's always important to follow your heart and let it guide you closer to the dream job you've always desired. New Game! is a story about a girl with big dreams, and through hard work and perseverance, she gets exactly what she wanted. In our six anime like New Game! list, we're going to dive deep into the world of slice of life and take a look at shows that not only entertain us, but inspire us to becoming the greatest version of ourselves.
Similar Anime to New Game!
1. Sore ga Seiyuu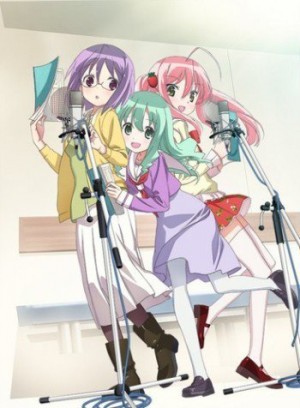 Episodes: 13
Aired: July 7, 2015 - September 29, 2015
Sore ga Seiyuu looks at the wonderful life of Futaba, who aspires to become a revered professional voice actress, and entertain millions with her voice. Her deep rooted passion has her frantically searching for auditions and performance sessions, so that she could develop her talent. She tries her best to build a strong network by contacting big names in the industry, while trying to create her own unique voice and style. Along the way, Futaba befriends two important allies: Ichigo Moesaki and Rin Kohana who help to ensure that Futaba stays on track, while they all strive to brave the ups and downs of the entertainment industry and make a name for themselves.
This is a fantastic story where luck and hard work crosses paths with opportunity, and opens a huge door into a world of excitement and new horizons. Futaba is passionate about what she loves, which is to provide the voicing for characters in the thing she loves most, anime. She never gives up on her purpose and surrounds herself with like minded people who only push her closer to success. Aoba is very much the same where she truly loved video games and had a desire to work on the very same game she grew up with. With enough push and determination these two young females achieved what they believed in, and made it much further than they anticipated.
Sore ga Seiyuu Trailer
---
2. Mangirl

Episodes: 13
Aired: January 3, 2013 - March 28, 2013
The exciting story of Mangirl follows a team of girls with zero experience in manga editing, and are running toward their dream of creating the biggest manga magazine across the nation. No matter what they try differently, they always seem to run into problems and failures but never letting those same burdens dampen their motivation to succeed. Hana must learn that success doesn't come easy, and that through hard work and dedication her team can move forward to making a name for themselves in Japan.
Both of these great anime take place in an environment that is very corporate, and both main protagonists must get used to their environment as soon as possible. All characters throughout the series are quite young much like Aoba and her team, and they all have their own special perks that sprinkle the show with flavor and zest. Their goal is to create the best manga magazine possible while Aoba and her team strive to create the best RPG game for the PZ3. All of their egos must be put behind them and learn how to better communicate with everyone around them, developing stronger relationships along the way.
---
3. Shirobako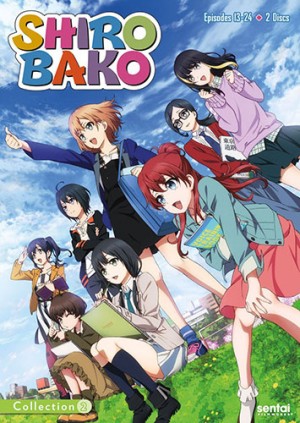 Episodes: 24
Aired: October 9, 2014 - March 26, 2015
Shirobako starts off with the five members of the Kaminoyama High School animation club all making a promise to put in their best efforts on their very first amateur production and transform it into a success. After presenting their work to an audience at a culture festival, that very promise they initially made turned into a huge opportunity; to move to Tokyo, acquire jobs in the anime industry, and one day come together to create something spectacular. However, as the girls come to realize, the animation industry is a lot more demanding than they had imagined.
Living your dream never comes easy and anyone who tells you otherwise probably isn't doing it right. Anything that you love, especially your dream, will never come to you immediately and you need to work as hard as you can to see the fruits of your labor shine through. Aoba and Aoi have very similar challenges in that, the two must come face to face with reality and realize that doing what they love requires doing a little extra work. The demands are high and so their new jobs become a proving grounds to see just how much they love what they do, and strive to become masters at their craft. Both take place in industries that are not very forgiving and overtime is mandatory in order to reach deadlines. The two must now cope with their environment, build a solid network of friends, while pushing themselves beyond what they thought was impossible and strive to succeed.
Shirobako Official PV:
---
Any Anime Like New Game! ?
4. Gochuumon wa Usagi Desu Ka? (Is the Order a Rabbit?)

Episodes: 12
Aired: April 10, 2014 - June 26, 2014
The story of Gochuuman Usagi Desu Ka revolves around Kokoa Hoto, who just moved into a new town in hopes to start fresh life in school. On her adventure to seek housing she unexpectedly comes across a cafe called Rabbit House, which to her imagination was filled with very cute rabbits that she could cuddle and play with.After some research, Kokoa comes to realize that the boarding house she had been searching for was the very same one she was standing in, and that her job was to be a waitress. This slice of life comedy follows her life of being a waitress, while learning to balance her school and work lifestyle through making new friends.
Kokoa shares a very similar beginning as Aoba, as the two are on a path to pursue their dream career. Both had to work very hard in order to ensure that they could live out what they had wished for, and having to cope with a new environment. The two are also very young and so a lot of their development comes from various challenges that their job places upon them, but they receive nothing but support from their close colleagues. Both Kokoa and Aoba take on new responsibilities while building strong relationships with everyone around them, ensuring that their experience continues to flourish.
Gochuumon wa Usagi Desu Ka? PV
---
5. Yuru Yuri

Episodes: 12
Aired: July 5, 2011 - September 20, 2011
Based on the slice-of-life manga by Namori, Yuru Yuri is an energetic comedy about a group of girls who love nothing more than to drink tea and spend their time together in their favorite club. The trio initially had created a tea club in which they would all sit down and chit chat about random things. Once the club disbanded, they all reform a new club under the name Amusement Club where its purpose is to provide entertainment for its members.
While the premise of the story isn't particularly similar to that of Aoba's journey, the premise of what's happening is quite clear. Two young girls have a dream to live their lives doing what they love most, and strive to achieve it despite some hardships that confront them along the way. Chinatsu decides to join the Nanamori Chu Goraku Bu in hopes that she could fulfill her destiny, while Aoba joins with Eagle Jump to do the same. The two have very strong work ethic and make sure that nothing stands in their way of making sure their demands are met, while enjoying their new life with great friends.
Yuru Yuri Trailer
---
6. Sansha Sanyou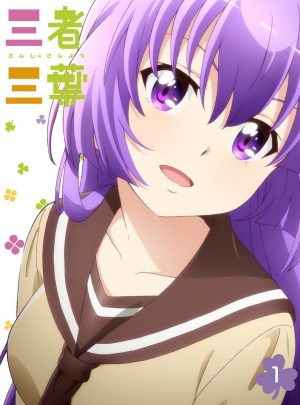 Episodes: 12
Aired: April 11, 2016 - June 27, 2016
Sansha Sanyou is a moving story of three young girls all with unique personalities who come together to overcome their differences, and learn to appreciate the finer aspects of life. Futaba is a new transfer student at the school, and is fueled with an energetic personality. Teru Hayama is the class president who has a very stern and cold exterior despite being very cute, and Youko who comes from a wealthy background who suffered a major financial loss and now must deal with the results of those unfortunate events.
So you're probably wondering where does this all fit in with New Game! and how these characters mesh with those in Aoba's story. Aoba comes from a relatively strict background, where her success depends on the career choice she decides on. She must grow to overcome her differences and create new friendships with her new colleagues at work. The same can be said with Futaba and her relationships as well, since she now has to work with people she's unfamiliar with, while coming to understand her own strengths and weaknesses. They both tell a story of a young female who is striving to change, and to do so, must learn to be more open minded and respect her peers equally in order to succeed. Also just a little tidbit of information, both of these shows are made by the same creator, Doga Kobo.
Sansha Sanyou trailer
---
Conclusion
We all have that dream to someday turn what we wish for into a wonderful reality. New Game! demonstrates that there are no limitations except for those you place upon yourself. Aoba is a great example of someone who takes the main role of her life, and lets no one tell her she can't live her dreams. She surrounds herself with people who motivate her, and keep her striving for more. These are the friends we need in our lives, because they help to shape our future. If you have any other anime that you feel are very similar to New Game! be sure to let us know in the comments section down below! And also follow us on twitter for the latest article updates and tweets!
For all of your sweet anime needs, keep it locked here on Honey's Anime.
---