También puedes leer este artículo en:Español
The time has come again for the Fall season of anime. What comes to mind when you think of the word 'Fall season'? Perhaps you'll reminisce about the past year, as you walk out the door with a scarf wrapped around your neck. Passing the roads filled with falling leaves, perhaps even looking up to the sky as the sun shines through the orange colored leaves, enjoying the simple beauty of 'komorebi', [木漏れ日].
Though the atmosphere around the time of the Fall season might be a bit windy and chilled, you may refrain from doing things outdoors, such as sports, but don't worry! You will still be able to enjoy them (in a way) because there's quite a few awesome sports anime available to accompany you this fall! So let's check them out!
5. Tiger Mask W

Episodes: TBA
Aired: October 2, 2016
After having their mentor obliterated on the ring by a mysterious wrestler named "Yellow Devil", Naoto Azuma, and Takuma Fujii was left determined to sought vengeance upon the mysterious savage wrestler. Three years later, both went their own separate ways, Takuma Fujii returned once again to the ring of Tora no Ana, wielding the mask of Tiger Dark. On the other hand, Naoto Azuma took on the identity of Tiger Mask, both returned to the ring to face each other as rivals without knowing their identities. Ultimately, their main goal is to destroy the Tora no Ana!
For starters, this is a new series of the retro anime Tiger Mask, and it will bring back a lot of memories for a lot of people. If you remembered ever knowing about this anime as a kid or a teenager, then get yourself ready for a new animated series packed with adrenaline wrestling matches in Tiger Mask W!
Start at TV Asahi 2016! The new program "Tiger Mask W" PV
---
4. Haikyuu!! 3rd Season

Episodes: TBA
Aired: October 8, 2016
After finally winning the battle against the Aoba Johsai, Karasuno Koukou advances to the finals, having to battle it out against the prestigious Shiratorizawa Gakuen Koukou. The winner will ultimately determine the representative of the Miyagi Prefecture in the Spring tournament. Will Shouyou Hinata and his teammates be one step closer to entering the Nationals? Stay tuned to the 3rd season of Haikyuu!!
If you've watched "Haikyuu!!" before, then you'll be hyped about this, as producing powerhouse, TOHO Animation, delivers a new season to the already popular volleyball anime. This time, the battle continues as the Karasuno Koukou faces off against Shiratorizawa Gakuen Koukou, in their ultimate battle to enter the National Championships!
TV Anime "Haikyū !! Karasuno high school VS swan swamp Gakuen high school," PV 3rd
---
3. Long Riders!

Episodes: TBA
Aired: October 8, 2016
This comedy, slice-of-life themed anime centers on Ami Kurata, an average girl who's terrible with any kind of sport that ever existed. But after a fateful encounter with a collapsible bicycle that she saw at a train station, she instantly fell in love with it, and right at that moment, she withdrew all her money to get herself one just like it. Problem is, she hates exercising, which is ironic, but will her newfound love for bikes overwhelm her hatred towards exercising? Watch to find out what happens in Long Riders!
As you might've already noticed, the world of anime has only a few cycling themed series. But after the recent rising popularity of Yowamushi Pedal, Actas Studios took the same plunge into making another cycling themed anime. This time, it's starring a lot of female characters. Although this is not the adrenaline packed, suspenseful and thrilling, sports anime you're looking for, Long Riders! would surely give you a laugh every now and then. You will be pulled into the daily life of the main character, Ami Kurata, and her love for bicycles!
Anime "Long Riders!" PV
---
2. Yuri!!! on Ice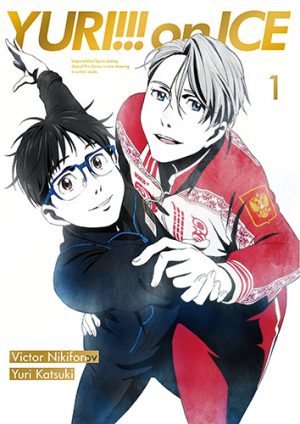 Episodes: TBA
Aired: October 6, 2016
Skating gracefully to the number 2 spot of this Fall season's anime is Yuri!!! on Ice. Just like the title, the main character of this anime is Yuri Katsuki, a renowned figure skater that made it to the Gran Prix Finale. Unfortunately, Yuri cracked under pressure and ultimately suffered a crushing defeat. He then returned home to Kyushu, seeking peace and solitude, as he is confused and uncertain about continuing his figure skating or retiring altogether.
This anime shines as an original series, meaning there is no Manga available prior to the animation. Follow this anime as it takes you on a journey of an emotional roller coaster, making you empathize on the protagonist along the way. If you are looking for a heartwarming anime, then prepare to be dazzled with the gracefulness of figure skating in, Yuri!!! on Ice!
TV Anime "Yuri !!! on ICE" PV
---
1. All Out!!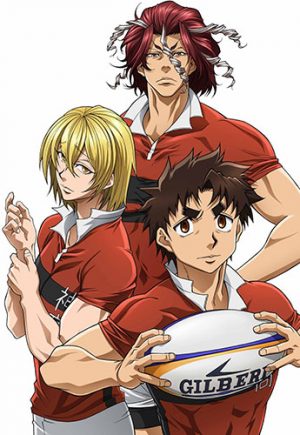 Episodes: 25
Aired: October 7, 2016
Taking the number 1 spot of the Sports Anime for Fall 2016 is, All Out!! Let's turn our attention to the short-statured Kenji Gion, who attended Kanagawa High School. Despite his height, Kenji is full of guts and witt in terms of personality. With that, he stumbled upon the school's rugby team and decides to join it. There, he meets a few other individuals, each with their own set of unique personalities. Together, will they be able to work out their differences and win it all? Find out more in this thrilling, adrenaline-choked anime series, All Out!!
Having been placed in the 1st position of this sports anime list, the appeal for this Shounen themed anime resides mostly on the characters. It's really interesting to see the wide set of different and unique characters, as we anticipate the relationship within the rugby team as well as their character development. It's going to be something to look forward to in this anime. Nevertheless, it looks promising!
10/6 broadcast start !! TV Anime "ALL OUT !!" PV
---
Final Thoughts
With the Fall 2016 season coming, there has been quite a few potential sports anime series that will soon be hyped. So, sit back, relax, get comfy, and enjoy the Sports Anime for Fall 2016! Which anime do you plan to watch? Be sure to leave them down the comments below!
---