It's that time of the year again and, as Christmas is fast approaching, you may want to start thinking of that extra special gift for that extra special someone! Whether you're a big gift giver and plan to dish out the goods to friends and family alike or you're looking for the perfect present for your anime-loving partner, we're here today to offer some recommendations of the best anime Christmas gift ideas! We'll be covering a wide array of products here so, without further ado, let's get right into it!
10. Hawks' Hoodie from My Hero Academia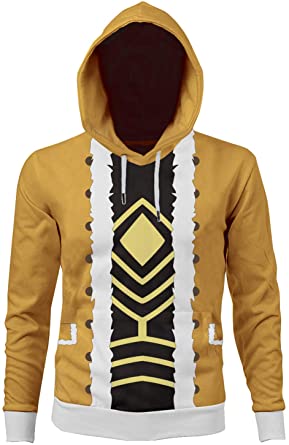 With it getting colder by the day, a festive sweater or hoodie might be just the ticket to not only keep your friends and family warm this Christmas but also to warm their hearts. There is a number of anime-inspired apparel available for purchase at any time but we recommend going Plus Ultra with a Hawks-themed hoodie! Hawks is known for his fluffy overcoat which he wears when patrolling the skies or fighting treacherous villains. Despite him arguably not needing such heat when fighting alongside the fiery Endeavor, we have no such opportunity and are much more likely to reap the benefits of wrapping up warm this holiday! People rarely ever talk about the costume design of My Hero Academia despite it playing such a huge role in the narrative. Our main cast often wear their uniforms or casual clothes before throwing on their hero outfits when it comes time to take on some villains. These costumes are all so well-designed and, now, you can give the gift of that genius along with a three-page essay about why the costuming is so great in MHA!
---
9. Figurines

If there is one thing that anime fans love, it is showcasing that love on every item they own! Whether it be decorating your backpack with colorful badges or plastering your phone case with stickers, it is imperative that everyone you meet recognizes your love for Higehiro: After Being Rejected, I Shaved and Took in a High School Runaway. When it comes to bedroom decorations, framed artworks and figurines are the usual go-to choice! Figurines come in a variety of different styles from 2-D acrylic images attached to a stand to 3-D fully-formed models! Figurines can be a little pricey depending on the level of intricacy of their design but, if you are trying to give a memorable gift that will last a long time, this is definitely a prospect to consider! Hatsune Miku is always a popular pick among anime fans and she, like Barbie, has an array of seasonal outfits perfect for any time of the year. Be sure to look around and find the perfect Miku figurine to buy this Christmas!
---
8. Plush/Dakimakura

Whoever said teddy bears are only for children probably said the same thing about anime! Plushies will continue to be made until the end of time and there is a huge market for anime-themed snuggle-buddies! Budget spenders can get away with small Chibi-fied versions of your friends and family's favorite characters, while big-spenders can push the boat out with lifesize Dakimakura! Body pillows and plushies are an anime enthusiast's best friend and, should the said person be spending the holidays alone, they at least don't have to spend their nights in chilling loneliness thanks to your Artoria Pendragon body pillow present!
---
7. Cameo

If you are known among your friend groups for thinking outside the box, a Cameo unique voice quote could be just the interesting present to keep your title intact! Cameo is a service that, for a small fee, allows you to write a personalized message that a wide variety of celebrities will read out for you. If your friend is a huge fan of a particular character or voice actor, why not buy them a Christmas message sent directly from their idol?! If you're unsure of who to choose, most voice actors and actresses have extensive catalogs. Tara Sands, for example, has voice characters from HunterXHunter, Pokémon, Yu-Gi-Oh, Shaman king, and more! By using cameo, you can cheer on a friend having a hard time, make them smile with an inside joke, or simply wish them a Merry Christmas! Whatever you end up choosing, Cameo is a unique gift that your friend can keep and listen to forever!
---
6. Loot Box (Crunchyroll Crate)

Loot Boxes never go out of style and are a great way to hit every anime on your friend or family member's checklist without breaking the bank! Whether you settle on a personalized box such as the My Hero Acamdia Subscription box or go with a more general approach with something like the Crunchyroll Crate, receiving high-quality anime merchandise has never been easier! These boxes offer a wide assortment of different items from snacks to plushies, to stickers and badges as well! Alternatively, for those already owning an extensive anime collection, a Japan-themed loot box could be a great idea as well! With it so difficult to move in and out of Japan at the moment, a Japanese loot box will keep your friend from trying to sneak across the border and into Akihabara!
---
5. Unofficial Studio Ghibli Cookbook

One of the best things about anime is watching our heroes chow down on some food after a hearty battle. Anime food always looks incredible and, by the looks on the characters' faces in Shougeki no Soma, it can do a lot more than simply fill your stomach! As mentioned previously, it is difficult to take any trip to Japan right now. In some areas, it is even difficult to go outside to a restaurant! So, if your friend has been complaining that they are slowly going bankrupt ordering take-out every night, why not gift them with a cure to all their culinary worries! Studio Ghibli in particular has captured the hearts of many with its delicious meals and now you and a friend can enjoy them from the comfort of your own living room! Whether it be ramen, bentou lunchboxes, or bacon and eggs, there is a meal here to get anyone's tastebuds watering!
---
4. How to Draw Manga Basics and Beyond

If your friend happens to be a budding artist or aspiring mangaka, a basic guide on how to draw manga could be the perfect gift this holiday season. Covered in this book includes a range of basics as well as veteran techniques for your friend to master on their road to becoming a professional creator! Featured in the book are over 1000 illustrations by professional manga artists. The history of these artists is not to be scoffed at as many have featured in organizations like Shonen Jump! The How to Draw Manga guide will surely prove essential to whoever receives it and may kickstart the mangaka career of someone who never thought to try drawing until they received your present!
---
3. Anime Music Box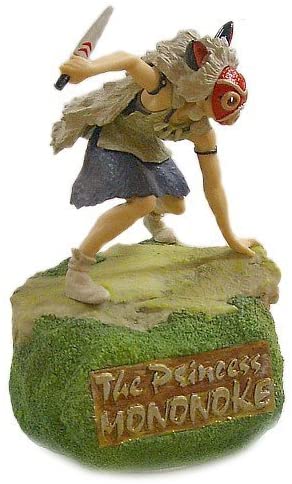 Anime soundtracks can evoke such emotion in people and take you back to the time you first watched said show. If you know your secret Santa target is a fan of a particular track, why not check to see if it is available in music box format? These music boxes, often engraved with beautiful designs, are wound up before letting off a chip-tune melody. Several Ghibli movies from Spirited Away to Princess Mononoke have music boxes available for purchase, with both the main themes and several other climactic tracks as well! Music boxes allow your friend to not only decorate their room of choice but also fill it with the music that they love. Truly, there could be no greater gift when it comes to musically-inclined anime fans!
---
2. One Piece DVD Box Set (Whole Cake Island)

One Piece has just toppled over the 1000 episode threshold and, as things start heating up in Wano, people you know may be inclined to return to the series. Those unfazed by spoilers will be happy to receive the most recent adventures of the Straw Hats on DVD, as it will allow them to make the judgment about whether to return to the series for good! Whole Cake Island is one of the most ambitious arcs to date in One Piece and is the perfect resource for snatching the attention of those who had previously dropped the show. Things are only going to get more intense as Wano slowly draws to a close so it's best to get your friend binge-watching Whole Cake Island now so the two of you can watch the Wano finale together!
---
1. Pokémon Brilliant Diamond and Shining Pearl

Pokémon games have been released in time for many Christmasses past and they will surely continue to release as we inevitably hit the 1000 unique species mark! Pokémon BDSP breathes fresh new life into the Pokémon world while, at the same time, tickling our nostalgia bones as we reminisce over those ancient original DS games.
Many improvements have been added to BDSP over the original versions. HMs are no longer required (meaning you do not have to catch the obligatory "HM Slave" Bibarel and have it occupy a vital spot on your team). Additionally, the number of Pokémon has been drastically increased thanks to the inclusion of Dens in the Underground! Now, those who do not choose Infernape as their starter, will have more variety in the fire type they catch as opposed to being forced to find a Ponyta.
The difficulty in BDSP has been ramped up significantly. While you may be able to breeze through the early game thanks to the EXP share's upgraded functionality, the Elite Four this time around is no joke. Each member will have excellent IV and EV spreads as well as useful held items. And, when you get to Cynthia, those who skipped out on fighting NPC battles along their journey will pay the price after staring down her Garchomp! Pokémon is a timeless game and can be enjoyed by anyone aged 8-80 (sorry Grandma!). This holiday, give the gift of an enjoyable timesink while we wait for Legends Arceus in January!
---
Final Thoughts
So, these were some of our Christmas gift ideas for the holidays this year! Whether your friend is an avid gamer, an aspiring mangaka, or a general anime enthusiast, there is certainly a tailor-made gift out there for them somewhere. What Christmas gifts do you plan on giving this season? Be sure to let us know!
---