You know what would be nice? If our friends, and especially family bought us anime merch for Christmas. Not all of us are lucky enough to have family members that like anime, and will even buy anime merch for us. Instead, we use the Christmas money we received, and spend it all on otaku goods during the New Year's sales. It would be helpful if our family bought us some anime gifts, so that we could use our Christmas money for other things. Lucky for you, we've created a list of anime merch that you can show your loved ones. Hopefully, they'll give you at least one of these!
10. Body Pillow Covers

There are body pillows that are very innocent, with only one side to them. But when the average person thinks of a body pillow, they're thinking about the naked side on the back. This can be another risky purchase, as most people are embarrassed to own a body pillow. What if their parents walk in? Where can they hide the pillow? Do they want to hide the pillow? Unless your friend specifically asks for a body pillow, you should play it safe and purchase something else.
For those of you whose friends are ok with owning a body pillow, here's what you need to know. For the ladies, there aren't many body pillows that show the guy naked. Instead, the back will show the man's abs, and maybe a little bit of their booty. But it's very rare to find a fully naked male body pillow. As for men, think about the type of person they are. If they prefer oppai, there are plenty of uncensored oppai body pillows. If they're a booty kind of guy, body pillows that focus on the rear are also available. Lucky for guys, there are even fully naked body pillows.
---
9. Cosplay Material

Wanna help out your friend big time? For the love of Kami-sama, please buy them something cosplay related! Remember that example we gave at the very beginning? The one with spending your Christmas money on otaku goods during the New Year's sales? This is especially true for cosplayers. The cosplayers who buy their materials will spend the most money during this time. Lift a bit of the weight off their shoulders by buying them a wig.
You may not know who they'll be cosplaying as next, so it's best to get something generic. Such as a katana or knife prop. You can never go wrong with Japanese school shoes either. If it sounds too tricky, or a bit expensive, then try a wig. Any wig will do, even if they already have it. Cosplayers will buy the same wig but style it differently for each character. Little things like fashion tape, and wig grips are a huge help as well. Your friend will really appreciate it if you buy them any one of these.
---
8. Doujinshi

Now, we could say that technically, a doujinshi is a fan-made comic, but let's face it. When we hear doujinshi, we think of explicit comics. Clearly, this is not a gift for kids. It's a little hard to find the perfect doujin when the art is usually covered until you buy it. Not only that, but most doujinshi are in Japanese. But do what you can. Try to look up reviews on the doujin, and judge the art style by the cover art. We can't promise that the doujin will be fully uncensored, as most doujins aren't, but it's the thought that counts!
As for the fujoshi, she'll go head over heels for a Haikyuu yaoi doujin. And a guy can never have too many Fate doujinshi. Even though the text will most likely be in Japanese, your friend will probably be ok with that. If they're asking for a doujin, chances are they're not expecting it to be in English. Color is always nice, but you can't tell by the cover art if the entire doujin will be colored. As you can see, buying a doujinshi can be a gamble, but a doujin fan will be happy with whatever you get.
---
7. Anime Drama CDs/OSTs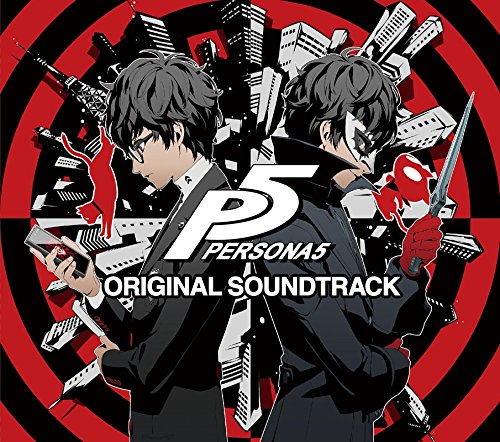 If people still go out of their way to buy vinyls, they will definitely want a CD. This may sound strange to some people. We are living in a digital era, so why buy a physical copy of something you can download? The main reason for this is that digital drama audio and certain OSTs are exclusive to Japan. Unless someone uploaded an audio clip to youtube, you have no other way of listening to your husbando's voice. That is, unless you buy the physical copy.
For guys, buy them the Persona 5 OST, and they'll become your best bro for life. Drama CDs are more popular with the female audience. More specifically, the fujoshi community. You can find a drama CD series of full-on explicit yaoi. A female otaku may also enjoy a single character drama CD with a sensual voice saying sweet nothings in their ear as they go to sleep. Now you may be thinking, what's the point in getting a drama CD when it's all in Japanese? The answer is; hush! Let the ladies do what they want.
---
6. Anime Plushies

Just about every anime series has their own plushie. Be it a plushie of the anime's mascot, or a derpy version of a fan-favorite character. A plushie would be best for those who don't have a dog or cat lying around. Plushies are great snuggle buddies, and at times can be used as a decorative pillow. Most plushies are small, but some are huge so that you can lay down on them.
And plushies aren't just for children. Adults like them too! There's nothing wrong with wanting an adorable Pikachu plushie. Plushies can also complement a cosplay. Cosplaying Junko Enoshima? Grab a Monokuma plushie to complete the look! With so many uses for plushies, the person you gift it too will put it to good use.
---
5. Otaku Home Decor & Appliances

At some point, we run out of room on our walls for posters, and our shelves for figures. But there are other ways you can support your favorite anime. By getting a calendar with the Osomatsu-san crew on it, or bed sheets with your waifu on top. A classic mug with your favorite anime character, or go big with anime shower curtains. For the little ones, a Pokemon lunch box would make their day.
As for the adults who aren't afraid to get nerdy at their job, an anime paper weight or a character clear file would make their day a little brighter. We would suggest the popular oppai mouse pad (or in the ladies' case, a husbando booty mouse pad), but that's best to keep at home. Little things like character pencils, and anime contact lens cases would make for delightful stocking-stuffers. Whether you want to go big with waifu car sun shades, or small with anime stickers, there's an otaku home decor and appliance out there for you!
---
4. Wall Scrolls/Posters

If your friend has some room to spare on their wall, cover it up with a poster. Wall scrolls and posters come in all sorts of shapes and sizes. There are even 3D posters! Recently, "canvas posters" have started to rise. With a canvas, an otaku can not only decorate their room, but their living room as well. You can buy a poster from a website like Amazon, or buy a custom commision from an artist on Tumblr. Perhaps your friend ships two characters from two different anime series! A print commision would be perfect to capture your friend's dream.
When it comes to wall scrolls, not all of them come with hooks. Make sure to read the description and ask the seller if the scroll comes with hooks. If not, you can always check on Amazon and buy them separately. Depending on how much space the person has, make sure you buy the right size. Some wall scrolls can be huge, so make sure to pay attention to the measurements.
---
3. Anime Accessories

You're on a pretty low budget, and Christmas is getting closer and closer. What do you do? Buy a pin! Depending on the shop and the series the pin is from, pins can be as low as 99 cents! Think a pin is more of a stocking-stuffer than a gift? You also have cell phone charms, phone cases, wallets and more! And for those of you who are in a relationship, a matching rubber bracelet would be the sweetest thing.
Put them all together, and you could make a gift basket for under $20!
Like anime home decor, this is a great way for an otaku to express their love for anime without crowding their room with wall scrolls. This is the perfect gift for middle and high schoolers, so they can show off their otaku swag at school. They decorate their backpacks with pins, and show off their new waifu key chain. For an otaku Christmas on a budget, you can't go wrong with accessories.
---
2. Anime Blu-rays

Please don't question us again to why someone would want a physical copy instead of digitally downloading it. By now, you're probably thinking "why not just stream it?" The answer is simple; at some point, we run out of space on our computer. There's only so much space a tablet or a Chromebook can hold. And in some cases, a blu-ray copy would be the better option if the person you are gifting it to has a high quality TV and sound system. And now is the best time to buy blu-ray copies.
Numerous otaku websites sell blu-rays for cheap at this time of year. You'll find bundles, 70% off deals, and even some decently priced limited edition sets. You better hurry, as a lot of people take advantage of these sales. If you wait too long, the blu-ray your friend always wanted will be gone before you can say "Nani?!" This is a quick and easy gift to give to a friend if you're on a budget. As long as you hurry, you'll be fine.
---
1. Figures

Everyone loves figures. An action figure, a full scale figure, Funko Pop, or nendroid. Any type of figure will make your friend very happy. If they already have a figure of their waifu, buy them another figure of their waifu but in a different outfit. When it comes to popular anime series such as Fate or Re:Zero, the characters will have multiple versions in a variety of outfits. You can get Rem in her original outfit, kimono, swimsuit, sleepwear, or even in 18+ attire.
Dolls have started to get more and more attention. An anime doll is taller, easier to pose, and can change into multiple outfits. A tiny thing like a petite figure would make a cute stocking-stuffer. And a Funko Pop is not only cheap, but super popular. No one can resist a Funko Pop. Depending on the figure, it can be pretty pricey. But look around, and you're sure to find the right figure for your friend. (And maybe even yourself!)
---
Final Thoughts
Christmas is about giving. Don't give your friend or family member a gift card. Get them something they'll appreciate for years to come. If you like our list, let us know what anime merch you'd like for Christmas. Are you buying anyone some otaku goods this year? Comment below and we'll be sure to respond. Happy Holidays, till next time!
---