También puedes leer este artículo en: Español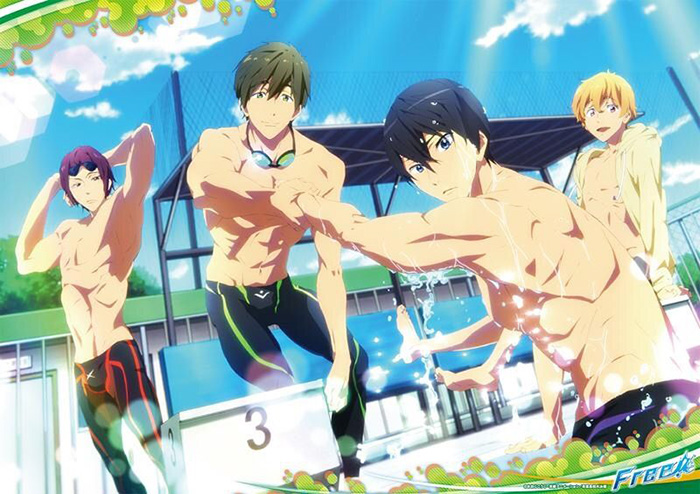 Before reading this article, know that this is an update of the one we previously published. Be sure to scroll down and check that out as well!
Probably all of you know the meaning of "bishounen" but, just in case, let us refresh your memory! The word "bishounen" is a combination between "bi", meaning "beauty", and "shounen", meaning "boy". So, what are you to expect from bishounen anime? Yes, exactly, a world full of young cutie pies, with angel-like features, grace and elegance. Bishounen anime, usually, are addressed to a female audience, but there are some bishounen anime that manage to captivate guys, too.
If you are ready to drown in an ocean of beauties, among bishounen anime that are full of love, adventures, comedy and trouble, stick with us until the end! Here we start to count down ten of the best bishounen anime out there!
10. Dance with Devils

Episodes: 12
Aired: October 2015 – December 2015
Ritsuka Tachibana is your high school girl who likes studying. One day though, her life turns for the worse. First, she is summoned by the student council and accused to be a troublemaker; secondly, her mother gets kidnapped and it results in Ritsuka discovering a world of devils and vampires. Her only hope, Lindo – the older brother – acts suspiciously, and Ritsuka can't understand who she can actually rely on. With devils and vampires after the "Grimoire" – an item allowing its owner to rule the world – and Lindo's unintelligible behavior, Ritsuka's journey begins, in a world filled with secrets and mysteries!
If you like reverse-harem anime, full of bishounen fighting to draw the heroine's attention, well, Dance with Devils is definitely your piece of cake! Ritsuka's brother, Lindo, is beautiful; let's not forget how Ritsuka is surrounded by three demons, one more attractive that the next, and a fallen angel – yes, with amazing black wings. Dance with Devils is a supernatural, shoujo anime that will lead you in a world of demons, who are as handsome as princes instead. Give it a try, if you want to see bishounen characters with a devilish temper!
---
9. Kamigami no Asobi ~ Ludere Deorum ~

Episodes: 12
Aired: April 2014 – June 2014
We talked about demons, and now let's go on with gods! Yui Kusanagi is a high school girl who wakes up in a strange, yet beautiful school, in an unknown place. While wondering about what to do, she is summoned by Zeus, who explains her the situation. The reasons for Yui to be there is to teach six gods what love means. Since these six gods act selfishly, or did something bad in the past, Yui needs to do her best. This experience will change her life completely, and will teach her the importance of bonds.
Lucky Yui, surrounded by gods! The six gods are so beautiful and so different in their characters, that they will literally suit everyone's tastes. Kamigami no Asobi is yet another reverse-harem anime, but it's more friendship-oriented. In fact, while it's true that Yui is the center of some gods' attention, it's even true that with some of them she will build a strong and deep friendship. What's more, aside from the six gods protagonists, all the other characters are a feast for the eyes, as well! That's why this is a perfect example of well-made bishounen anime.
---
8. Uta no Prince-sama Maji Love 1000% (Uta no Prince Sama)

Episodes: 13
Aired: July 2011 – September 2011
Haruka Nanami has one dream: to write music for her beloved idol, Hayato Ichinose. For this purpose, she enrolls Saotome Academy. There, she is surrounded by artists, and her classmates are all talented composers and singers. That's when she starts to lose confidence, and wonder whether it was a good idea, after all... Since Haruka is not one to give up so easily, she will put all her efforts to improve, and step by step she will befriend her classmates, too. Will she realize her dream to become a composer, and finally meet her favorite idol?
Another reverse-harem anime, but what can we do? Reverse-harem anime are so full of bishounen! UtaPri is simply amazing, Haruka is the center of every handsome guy's attention. Each of the bishounen has his own story to tell, and each of them will put efforts into their dream. This is just the first season, UtaPri have other three seasons after this, so you can keep enjoying the various bishounen that episode by episode will join. What's more, all the shippers out there can find a prolific ground for shounen-ai hints! So we recommend you check this bishounen anime out, as it is full of music and love!
---
7. Hakkenden: Touhou Hakken Ibun (Hakkenden: Eight Dogs of the East)

Episodes: 26
Aired: January 2013 – September 2013
Let's go on with Hakkenden, that revolves around Shino Inuzuka and Sousuke Inukawa. These two boys once died when their village was reduced to ashes, but managed to come back to life thanks to some lucky circumstances. Shino and Sousuke have the same peony-shaped birthmark, and one day the Church shows up in front of them, forcing them to find the "mystical gems" and the other six people who share that same peony-shaped birthmark. In order to discover what reality lies behind that, Shino and Sousuke's journey starts. They'll find the other six people with whom they'll form the Eight Dogs of the East!
Let's shake the reverse-harem label, and switch to a supernatural anime full of bishounen! Yes, Hakkenden is a shoujo anime, with irrefutable shounen-ai hints. There are few female characters, and everything revolves around these Eight Dogs of the East, who are handsome, strong and brave! Hakkenden, too, can suit each taste, and what's more, the supporting characters are amazingly beautiful, as well. Join their journey, and you'll be have your eyes filled up with cutie pies!
---
6. Marginal#4: Kiss kara Tsukuru Big Bang (MARGINAL #4 the Animation)

Episodes: 12
Aired: January 2017 – ongoing
At Pythagoras Production, a new idol unit is born. They are "Marginal#4", and they are willing to deliver their kisses to the end of the galaxy, through their music. Marginal#4 members are high school students struggling with their teenage angst and their careers. They are competitive, and always ready to support each other. Marginal#4 are supported by their fans, and their seniors: Lagrange Point. At the same time, they support their juniors: Unicorn Jr. As this show is still ongoing, let's stick with them to see what happens!
Marginal#4 is a comedy anime full of bishounen. These young idols act all cool on the stage, but once they step off, they are very normal boys worrying about text scores, using social networks, and making things complicated when they're not. They are surrounded by other bishounen, their seniors and juniors, and it's not difficult for shippers to grasp shounen-ai hints between some of them. Marginal#4 the Animation is a lighthearted show you should totally watch when you want to be surrounded by music, beautiful boys, and a soft atmosphere!
---
5. K

Episodes: 13
Aired: October 2012 – December 2012
Imagine a city ruled by "Kings" with supernatural powers, and each king has his own clan. Then, imagine each of these kings trying to protect their turf and clansmen, by fighting other kings. With these premises, let's talk about Yashiro Isana: when a video depicting the murder of a Red Clansman spreads on the net, he is accused of homicide. Suou Mikoto – the Red King – and the HOMRA – his clan – are after him. While running for his life, Yashiro meets Kurou Yatogami, a skilled swordsman who helps him. And yet, an even greater conspiracy is about to be revealed...
K is a supernatural and action anime full of fighting and struggles. It has its comedy parts, but what matters the most is: it is full of bishounen! In this first season you can meet the Red King, the Blue King and their clans. Each of the member is beautiful, strong-willed and bound to give you a sweet time. Let's not forget that, aside from the clans, there are other two bishounen: Yashiro Isana and Kurou Yatogami, who are the protagonists. Once again, we find in this show a lot of shounen-ai hints for those who are willing to catch them. Those who want to fill their eyes with hot guys, K is made for you!
---
4. Free! (Free! - Iwatobi Swim Club)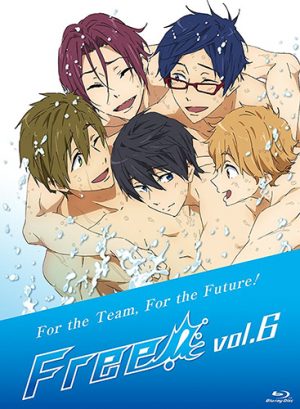 Episodes: 12
Aired: July 2013 – September 2013
Let's go on, and if we talked about kings, now let's switch to athletes, just to satisfy everyone! Free! revolves around Haruka Nanase and his love for swimming, and water in general. After winning a relay race in elementary school, with his friends – Makoto Tachibana, Rin Matsuoka, Nagisa Hazuki – the four of them go separate ways, only to reunite years after, during high school. Attending the Iwatobi High, Nagisa decides to form the Iwatobi Swim Club, and miraculously he manages to have Haru and Makoto join, as well, together with a new member – Rei Ryugazaki. This will lead to Haru and Rin – who attends the Samezuka High – to meet once again, this time as rivals...
What about well-defined muscles, and guys who spend their time in swimsuits for the entire twelve episodes? Free! is like a sacred place for the bishounen anime lovers! First, you will be surrounded constantly by these beautiful boys; second, you will be able to multi-ship them, as there are some good hints for a shounen-ai background; third, you will relate with the only female character – Rin's sister – who basically drools seeing these boy's perfect bodies. Add a bit of teenage angst, and true friendship's fights, and the perfect bishounen anime is here!
---
3. Touken Ranbu: Hanamaru

Episodes: 12
Aired: October 2016 – December 2016
When dark forces plot to travel back in time in order to change the past, a sage known as Saniwa, with the ability to breathe life into inanimate objects, turns historical Japanese swords into young men to put a stop to the tragedy that seems to be about to happen. The story begins with Yamatonokami Yasusada, who was Okita Souji's sword. In Saniwa's citadel, surrounded by other historical swords now turned into young men, Yamatonokami and his old friend Kashuu Kiyomitsu spend their days and, sometimes, they are summoned and send in the past with other chosen swords, to protect the history.
The idea of swords turned into young men is amazing per se, but when a lot of historical swords turn into a lot of handsome characters, well, it is even better! This show is a bit underrated, but we can assure you a few things: it is full of comedy and gags, it has a lighthearted atmosphere, and it's full of so many bishounen that it's an embarrassment of the riches! Each of the bishounen with his own character, so there's a huge range going from the shy type, to the foulmouthed one. Give Touke Ranbu: Hanamaru a try, it won't fail you!
---
2. Norn9: Norn+Nonet

Episodes: 12
Aired: January 2016 – March 2016
This story takes place a little in the future, and it revolves around a girl – Koharu – who meets two girls and nine boys, and together with them begins her journey cutting through the sky aboard the mysterious ship called Norn. Life on Norn seems to be peaceful and quiet, but things are bound to change. First, some pirates attack the floating ship, and right after an elementary school boy appears from the past. What is going to happen to Koharu and her new friends?
Here we are with a josei anime, full of romance, friendship and adventures! Koharu, Mikoto and Nanami are the three lucky girls around whom the nine bishounen will revolve. Wait, nine bishounen on the Norn ship, but there are other bishounen out there, so be prepared! Each of these boys has his own demon from the past to fight against. In the meanwhile, you will enjoy this beautiful show and your eyes will be full of young, brave men that will fight in the name of the person they love.
---
1. Hakuoki ~ Demon of the Fleeting Blossom ~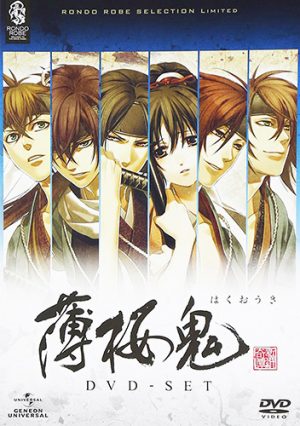 Episodes: 12
Aired: April 2010 – June 2010
And now, let's end this chart with the beautiful Hakuoki and all the feelings it brings! It's 1860 and Chizuru Yukimura's father – a doctor – had to head to Kyoto. Chizuru and her father exchange letters, but when the letters stop coming, Chizuru becomes overly worried. Disguising herself as a man, she immediately leaves for Kyoto. The moment she steps in Kyoto, though, if it could be worse, she is attacked by a bunch of samurai and a seemingly inhuman man. The man who saves her is a member of the Shinsengumi; he takes her to their base to interrogate her and decide whether kill her, or not...
We chose Hakuoki for our first position, because it never gets old, and keeps gaining popularity even now. It is the perfect example of bishounen anime. It's supposed to be a reverse-harem anime, but actually it's very clear from the beginning who the heroine is in love with. The other characters, too, like Chizuru, not romantically, though. With Hakuoki you will be surrounded by the proud Shinsengumi members, with the best features they could have. Skilled with swords, full of noble ideals, they all will find a place into your hearts! Hakuoki is able to satisfy every viewer: from those who likes romantic anime, to the shippers who can't wait to pair characters up in shounen-ai contexts. Trust us, Hakuoki is bound to astonish the pickiest viewers, as well!
---
Final Thoughts
And so, our list comes to an end. We are well aware that there are tons of other bishounen anime that were worth our ranking, but we could choose only 10. The reason why we chose these, among all of them, is that they have various contexts and backgrounds, and so they can be liked by everyone according to their own tastes. However, rest assured: what all of these ten anime share is their big range of beautiful bishounen who, we are sure, will make anyone drool! If you have recommendations, or any remark, please don't forget to comment below and let us know!
---
---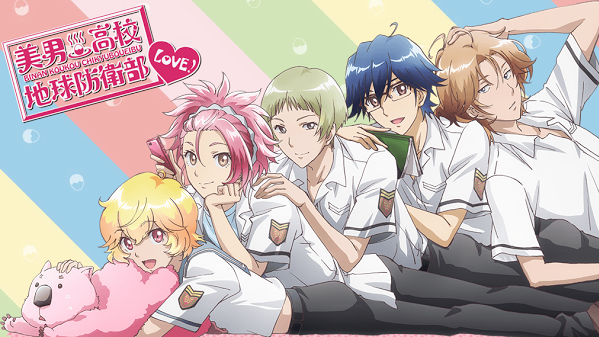 Of course, you like anime. But anime isn't better when you can freely drool over some hot guys? It doesn't mean you don't focus on the story, but it's so much funnier when you can enjoy the story AND the bishounen characters of the show, right?
With all the genres of anime, it could be hard to search for a good show with some bishounen. After all, there is a lot of shounen-ai, reverse-harem and so much more that are just waiting for you in order to win your heart.
So, if you want to enjoy a bunch of bishounen and don't know where to begin with, check out the list of anime below! They are surely great shows that you will be able to watch freely with all the hotties without feeling guilty!
Enjoy!
10. 07-Ghost

Episodes: 25
Aired: Apr 2009 – Sept 2009
Teito Klein, a former slave, is attending the Barsburg Empire's military academy because he has the ability to use a rare and supernatural power called the Zaiphon. Teito is amnesic and doesn't remember anything from his past, except for some frightening nightmares which wake him up at night.
The day of the final exam of the academy, Teito meets the Chief of staff, Ayanami, and remembers he is the man who killed his father, right in front of him. Teito then remembers he was living in the Kingdom of Raggs, of which his father was the king. Because Teito tries to attack Ayanami, he is captured, and his only friend Mikage helps him to escape.
There is a majority of men in this anime, which make it easier to fantasize about them, or even to find some shounen-ai references between the main characters and the others who are always around the young Taito. Becauseof all these bishounen around him, you can almost be jealous.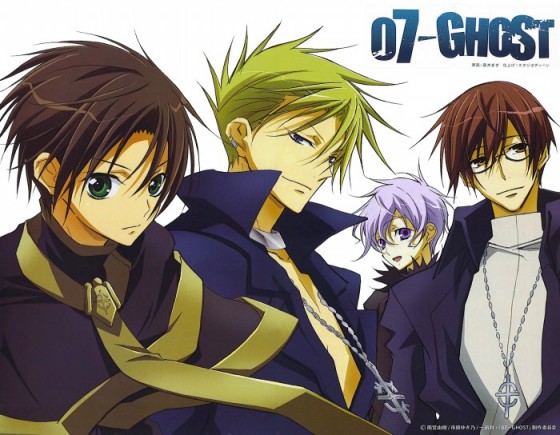 ---
9. Shounen Hollywood: Holly Stage for 49

Episodes: 13
Aired: Jul 2014 – Sept 2014
Shounen Hollywood is an idol group like so many others in Japan. Recruited by the Hollywood Tokyo agency, the five members of this group are training in Harajuku in order to develop their own talents and to rapidly become famous and reunite a lot of fans. Representing the second generation of Shounen Hollywood, each member has issues with their life and try to solve their problems though their idol job.
A group of bishounen idols for the pleasure of the eyes. In this show, there is sometimes some fan-service moments and shounen-ai allusions, so if you're ok with this, you should love the show. Let the Shounen Hollywood boys steal your heart!
---
8. Wolf's Rain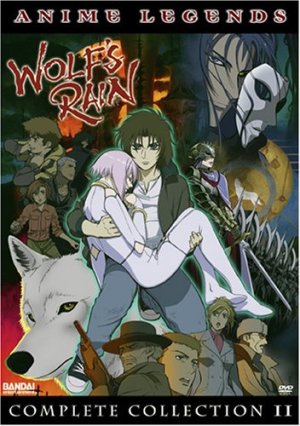 Episodes: 26
Aired: Jan 2003 – Jul 2003
In a futuristic setting, it is said that wolves have disappeared for nearly 200 years. But actually, they still exist and took the human forms in order to hide amongst ordinary people.
Kiba, a lone wolf, is searching for the Lunar Flowers, which is said to bring those who follow the its smell to the Rakuen, the wolf paradise. The smell of these flowers leads him to Cheza, a mysterious young girl who was in a laboratory.
The character design is excellent and the wolves are really hot in their human forms. At least, you will for sure fall for them because of the eyes of the characters. They are so beautiful! Because of Cheza, the show can seem like a Reverse-Harem anime, so it should be a bishounen you will root for.
---
7. Vampire Knight

Episodes: 13
Aired: Apr 2008 – Jul 2008
The Cross Academy is a prestigious school, which particularly of has two types of classes: the Day Class and the Night Class. Because the Night Class is full of gorgeous students, Day Class students try to approach them and that is where the two prefects come in, Cross Yuki and Kiryuu Zero. They try their best to keep the classes away from each other.
Because actually, the Night Class students are all vampires and the Academy Chairman keeps it secret from the other students. Yuki, the Chairmans adoptive daughter, takes her job seriously and is secretly in love with the dormitory chief of the Night Class, Kuran Kaname.
In this show, you have a bunch of bishounen vampires. Seriously, can you really complain about this scenario? If you were in Yuki's place, you surely will implore these damn hot vampires to suck your blood. The character design is also really good so there is no reason you would dislike this amazing show!
---
6. Brave 10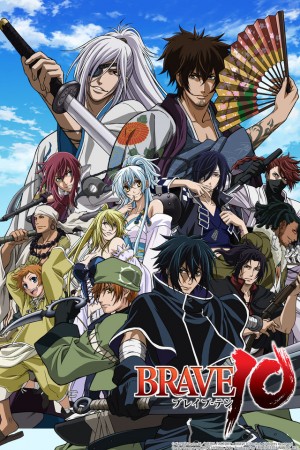 Episodes: 12
Aired: Jan 2012 – Mar 2012
Kirigakure Saizo is a young ninja who tries to find his own way in life. When he was traveling, he suddenly meets Isanami, a mysterious young girl who is chased by assassins. After saving her life, Saizo finds himself to become her own bodyguard.
As they travel together, they enter the Sanada's territory and run into Sarutobi Sasuke, the leader of the famous ninja group. Ordered by Sanada, Saizo has to gather talented ninjas together in order to make Japan's era of war come to an end.
Except Isanami, there really is no other girl and you are almost jealous of her for being in such charming company. The character design is beautiful, so it's a real pleasure to leer at all these hot guys and their muscles.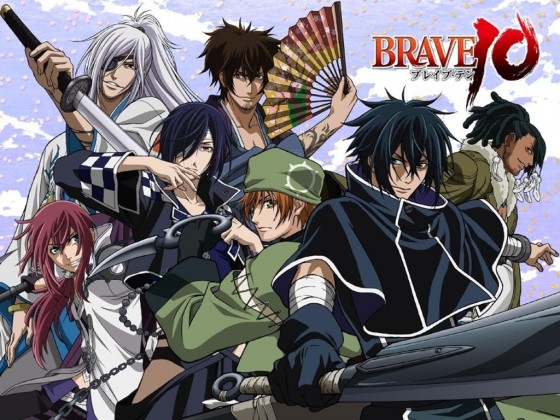 ---
5. Miracle Train : Oedo-sen e Youkoso (Miracle Train : Welcome to the Oedo Line)

Episodes: 13
Aired: Oct 2009 – Dec 2009
An urban legend says that the Miracle Train is a special train which appear before young women who are confused and/or lost in order to help them solve their issues. The different stations of the Oedo Line appear as humans and try to rescue the many different passengers.
In this show, we have six men who are actually six stations of the Oedo Line. They are like counsellors for the confused women who enter their station. Because of their look and kindness, they are like hosts and you just want to take this train yourself to have all these bishounen here to resolve all your problems!
---
4. Ouran High School Host Club

Episodes: 26
Aired: Apr 2006 – Sept 2006
Thanks to her scholarship, Fujioka Haruhi was able to enter the prestigious Ouran Academy. Despite the fact she is a commoner, and that a lot of people say things behind her back, Haruhi just lives and studies peacefully in the academy.
One day, Haruhi meets the members of the Host Club and is at first mistaken for a boy. Then, she accidentally broke a 8-million yen vase. In order to repay the vase, she will have to work as a host in the club and leave behind the peaceful days she was living.
Well, in this show we have a school club full of hosts who are there to entertain the girl students, so it is obviously full of bishounen and it could even be difficult to root for only one character. But, you don't really have to choose one, right? The character design and the voice casting are great, so this is a pleasure for the eyes and also the ears!
---
3. Bakumatsu Rock

Episodes: 12
Aired: July 2014 – Sept 2014
Taking place in the Bakumatsu era, at the end of the shogunate reign, Tokugawa is using music to control and brainwash the population through Heaven's Songs, sung by the idol group, Shinsengumi. The Heaven's Songs are the only form of music accepted in the whole country.
Sakamoto Ryouma, a rocker, will try to fight against the Heaven's Songs with his friends, thanks to rock'n'roll. Through their music, they want to change the face of the country and give back freedom and justice to the population.
With a lot of rockers and idols, you have to choose between a lot of bishounen with a lot of sex appeal and damn good voices. Like all the fangirls in the show screaming for their idol, you will surely melt because of one of the guys.
---
2. Free! (Free! Iwatobi Swim Club)

Episodes: 12
Aired: Jul 2013 – Sept 2013
Nanase Haruka is an ordinary boy, quiet and discreet, who likes water more than everything else. He used to swim since he was in elementary school and has won a relay race with his friends during that time, just before they all went their own way.
In high school, because of the sudden reappearance of one of his comrades, Haruka and his friends decide to create the Iwatobi High School Swimming Club in order to swim together once more.
This is the story of a school swimming club, so the main characters will most likely appears in swimsuit most of the time. As expected from Kyoto Animation, the character design is brilliant and you will surely drool because of these bishounen and their beautiful muscles shaped from swimming!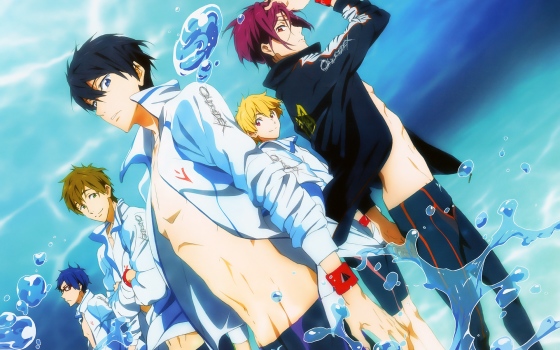 ---
1. K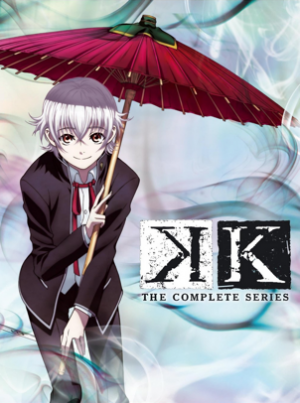 Episodes: 13
Aired: Oct 2012 – Dec 2012
Yashiro Isana, aka Shiro, is an ordinary student in the Ashinaka High School. Though he is not really close to someone in particular, he is really popular in the academy, which allow him to eat for free as he begs for food from everyone.
His life takes a turnaround when, one day, a classmate asks him to run an errand. Shiro is then attacked by a group of people who are aiming for his life. While Shiro doesn't understand what is going on, a video is aired, showing him killing someone and claiming to be the "Seventh King".
The story is really interesting, but the character design is so good that you will probably focus on the bishounen than anything else. Because of this, you almost forget the existence of the few girls who are appearing in the show. After all, you don't need girls, the hot guys are sufficient enough for the pleasure of your eyes!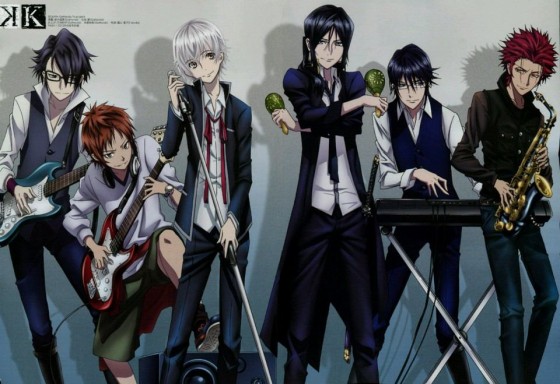 ---
So, do you agree with this Top 10? If this list of anime is not enough for you and your insatiable love of bishounen, you could also check out show like Hakkenden, Fruits Basket, or even Binan Koukou Chikyuu Bouei-bu Love! If you haven't watched it yet!?
Of course, this list is not exhaustive and there are a lot more anime full of bishounen! If there is a show you would like to see in this Top 10, let us know by leaving a comment below!
---