También puedes leer este artículo en:Español
Martial Arts have become a cultural phenomenon ever since the late 70's when famed and legendary actor Bruce Lee paved the way for the popularity of martial arts films. Despite the arts themselves spanning over centuries, it has only been up until recent years that the art has really kicked and punched its way through the box office doors.
Today on Honey's Anime, we will be taking a look at the famed culture through anime and breaking down our top 10 favorite Martial Arts anime for you to enjoy.
10. Katanagatari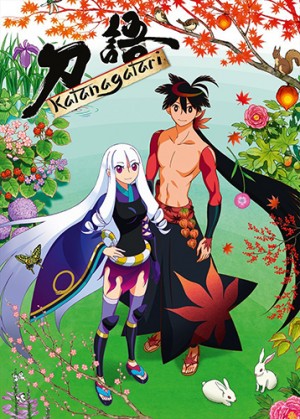 Episodes: 12
Aired: January 26, 2010 – December 11, 2010
Starting off on our list of martial arts anime is Katanagatari. The story follows Yasuri, who is a well known swordsman but surprisingly fights without it. One day while on his journey, he comes across a young and ambitious Togame, who wishes to help Yasuri on his adventure. The adventure takes them all across Japan in the Edo era, to collect the deviant blades for the shogunate and fight against other blade wielders in insane battles.
This anime is sure to be a treat to those who really have a taste for Japanese history, but also who find the art of swordplay to be of interest.
---
9. Bamboo Blade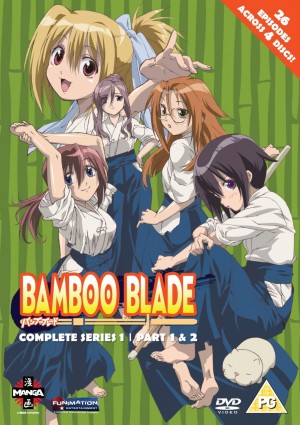 Episodes: 26
Aired: October 2, 2007 – April 1, 2008
Bambloo blade finds its way onto our top ten list because it demonstrates the cultural lifestyles of Japanese martial arts. Kendo has been a part of the glue that has kept the Japanese culture together for many centuries, and even today it is still practiced within many schools. With its emphasis on self discipline and mental dexterity, Kendo is a spectacle to watch at a high level and seeing it performed in a more light hearted way invites more people to tune in. That is where bamboo blade comes in. It takes the very fierce competition of Kendo and puts a more relaxing feel on it to help people better understand the philosophies behind it.
What makes bamboo blade entertaining also are the characters behind it all. Kojirou is one we can relate to because of his sheer commitment and passion to ensure the success of his instructing pays off, and so he recruits a female team of Kendo specialists to help save his school. His ultimate prize from his sensei is that he receives a supply of food for a year. This fun loving anime will have you laughing but also taking note on the wonderful world of Kendo. Check it out.
---
8. Ben-To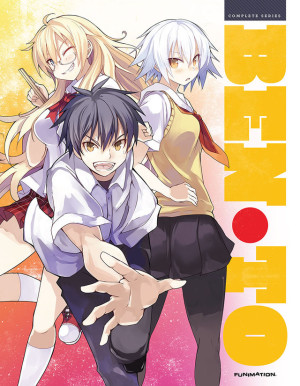 Episodes: 12
Aired: October 9, 2011 – December 25, 2011
While the name itself doesn't speak of martial arts, its what comes within the series that really fills you up. At number eight, Ben-To is a story about Sato who has a strong passion for playing SEGA games. One evening he decides to venture to the grocery store to grab dinner, but as he is about to grab his favorite bento he loses all consciousness. After regaining himself, he realizes that all of the bentos suddenly had sold out. What becomes more of surprise is that now all of the grocery stores have created a war game and players called "wolves" are now hungry to grab the half priced bentos.
This action comedy is sure to feed your hunger, since there are a lot of great action sequences to satisfy your martial art craving. With every punch and counter attack, your palette is always rewarded with something tasty to bite onto. If you enjoy food and high flying fun, then check out Ben-To.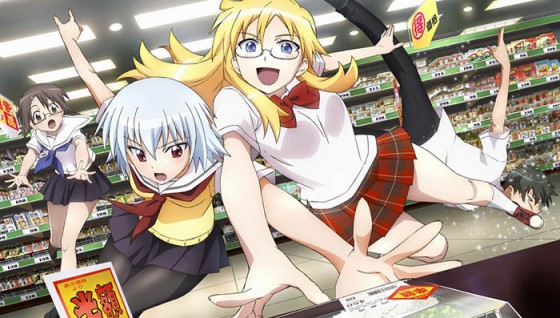 ---
7. Samurai Champloo

Episodes: 26
Aired: May 20, 2004– March 19, 2005
Samurai Champloo has been on countless top tens all throughout Honey's Anime, and it is for very good reason that it always shows up. Samurai Champloo takes place in a world of adversities, where samurai are not really sought after and many of them become vagabonds, wandering the vast lands for an answer. It's this journey that really provides a surreal experience as we follow Mugen and his friends in search for their own destiny. Fuu, Jin, and Mugen aspire to work together in hopes to finding a mysterious samurai, who Fuu is so strongly fond about.
Samurai is an art that has always displayed character and finesse throughout the many years anime has existed, but Champloo has this way of turning the art form into this amazing display of color and vibrance that keeps you glued to the screen. With wonderful musical scores and great dialogue, Samurai Champloo is nothing short of spectacular. Check it out.
---
6. Sengoku Basara

Episodes: 12
Aired: April 2, 2009– June 18, 2009
The Sengoku era has always sparked a lot of attention when it comes to Japanese culture. Spanning over many years, the battle of sekigahara took place in central Japan where the Tokugawa Shogunate had been in power. This very famous battle has now given life to various anime, and popular live action films. So it comes as no surprise that Sengoku Basara makes its way on our list, not because of the battle itself but because of the variety of characters that demonstrate the many martial art styles of Japanese culture.
The story of Sengoku Basara takes place in the age of warring states, where feudal lords were on a mission to over take the other for the sake of power. One man had an endless hunger to overthrow everyone, and that man was Nobunaga Oda. The anime really has a nice way of putting all of the pieces together of history, while being able to entertain us with sword play, hand to hand combat, and high flying acrobatics. If you enjoy history with a little slice of action then definitely tune into Sengoku Basara.
---
5. Mushibugyou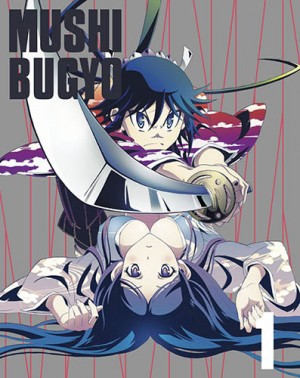 Episodes: 26
Aired: April 8, 2013- September 30, 2013
And now we are finally making our way into the final phase of our top ten martial arts anime. Coming in at number five on our list is Mushibugyou. Taking place in the early 1700's of the Edo era, Tokugawa Yoshimune had a job of ordering boxes that were to be installed so that the citizens were able to express and submit their thoughts.
However, after an unusual situation, these messages began to resonate within his mind and he felt like he needed to do something to protect the towns people. It was at that moment that Yoshimune decided to create the famous unit known as Mushibugyou, to help protect the people and the city he loved. Each member of the unit specializes in their own unique martial art, which adds more flare to the already action packed show.
While sword play does play a major part in the series, there are plenty of styles to look out for that will keep you on your toes throughout the series. If you enjoy bugs, ninjitsu, and spells, this is one show you cannot miss.
---
4. Basilisk

Episodes: 24
Aired: April 13, 2005– September 21, 2005
Ninjitsu has always been a very popular martial art all throughout the movie world. Ninjas have infiltrated our lives and there is no way for us to stop them, but then again why would we? Ninjas have played a major part in many anime, and coming in at number four, they play another role yet again. Basilisk takes place in the warring states period of Japan, where Tokugawa has devised a plan to have two notorious ninja clans battle to the death to see who takes the throne. We see an insane amount of action right out of the gates, with the two main clan leaders clashing with each other until the bitter end, which became the precursor to the events taking place after.
Basilisk is a dark anime, but it deserves its dark reputation because of its very intense action scenes which have characters losing limb after limb in hopes to become number one. We definitely suggest checking this one out, as it displays samurai tactics, ninja strategies, and explosive hand to hand combat.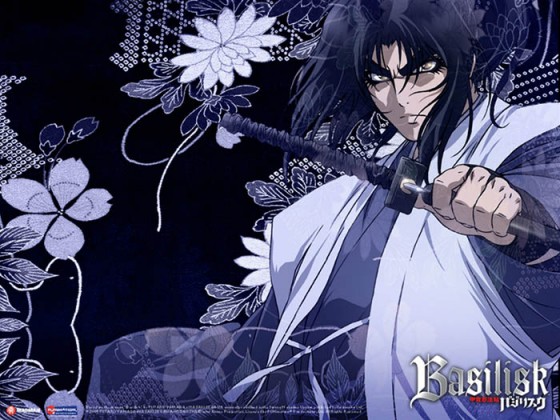 ---
3. Hajime no Ippo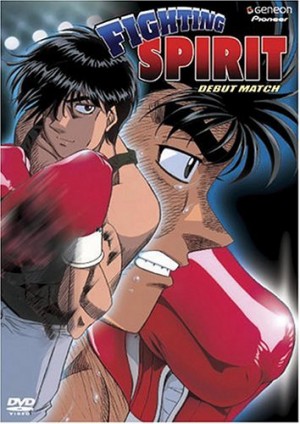 Episodes: 75
Aired: October 4, 2000– March 27, 2002
Building a top ten of popular martial arts anime is not easy, as there are an assortment of mind blowing anime to excite you. However, there are just some anime that we can never let go of no matter how old.We now bring you to number three on our list which is none other than Hajime no Ippo. This boxing treat will surely knock you out with its over the top visuals, commentary and educational references. Makunouchi was just your regular student in high school who felt like his life wasn't going anywhere.
He was bullied countless times and due to his weak stature, couldn't defend himself which led to him walking home with bruises. It was at that moment, when a person changed his life and inspired him to become the known boxer we are all proud of. Boxing is an art which requires an immense amount of mental training, but also requires the passion and determination to continue. Throughout the series, we see Makunouchi and his peers battle it out in the leagues to become the number one boxer in Japan. This inspiring tale will surely bring tears of joy to your eyes, so we highly recommend checking this one out.
---
2. Naruto

Episodes: 220
Aired: October 3, 2002-February 8, 2007
Jump comics (Shonen Jump in Japan) have really become the brand to beat when it comes to popular franchises in anime. With the likes of One Piece, and Toriko to name a few the name Jump spreads all throughout the world of anime lovers. So it should come as no surprise that our two top martial arts anime come from the very jump franchise itself. Naruto teleports its way to number two on the chart, and for very good reason. Naruto has had a very successful lifespan, with countless movies, merchandise, and spin offs to keep you wanting more. It has also become somewhat famous for its use of "fillers" or episodes that don't really carry along the main path of the storyline. Despite the latter, Naruto has become one of the most well respected and most talked about anime for many years.
The main story sees Naruto on his everlasting journey to becoming the number one ninja in the clan, with nothing but action along the way. It incorporates various styles of martial arts ranging from Ninjitsu, swordplay, and even some form of boxing. This is one anime you should most certainly watch, as it will reel you in with its fantastic character design and story. A must watch.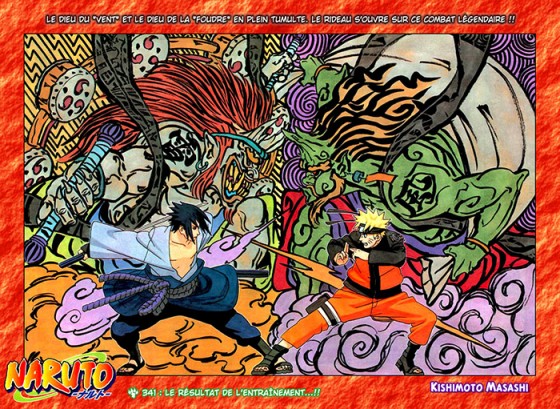 ---
1. Dragonball Z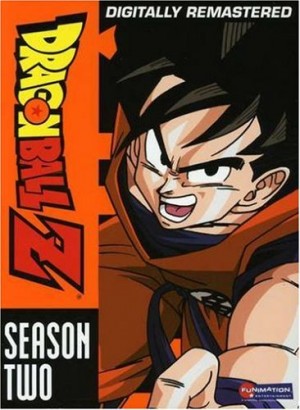 Episodes: 291
Aired: April 26, 1989- January 31, 1996
There is no way that we could somehow come up with a top ten list of martial arts and not include the one series that changed the lives of many. That anime is none other than Dragonball. This series has spanned over three decades, and has seen countless series upgrades over its time, with the now recent Dragonball Super taking precedence. We choose anime that not only represents the genre it belongs to, but how it resonates within the hearts and souls of everyone. Every character represented in Dragonball has their own list of hardcore fans, ranging from the fierce and determined Vegeta, to the more light hearted and jubilant Goku. We all can relate to these characters in one way or another, which is what captures the essence of what this anime defines: passion.
Martial Arts define passion in all its glory, and for anyone to succeed in whatever endeavor they embark on, having the passion to back it is imperative. We see Goku and his friends go up against a horde of enemies ranging from the mere Ginyu Force, to the ultimate god himself Beerus. This anime is sure to power you up to max levels over 9000, and motivate you to keep watching for more.
---
Conclusion
As stated earlier, martial arts will always stand the test of time due to its overwhelming popularity, but because it is always evolving. With even more enthusiasts taking their craft seriously, there will always be an endless supply of action to keep you on your toes for the long run. Let us know what other anime should be on the list in the comments below, and be sure to let your friends know of Honey's Anime as well!
As always, for your sweet anime fill, keep it locked here at Honey's Anime.
---