También puedes leer este artículo en:Español
During the late 80's and through the 90's, racing Anime became massive and nearly as popular as Anime's pampered child, Mecha Anime. Nowadays, there aren't as many racing Anime as in previous decades and they have lost a certain popularity. However, a wise man (Davy Jones, the musician) once said "The racing bug is never going to go away. It's like the Mafia" and he was absolutely right.
Speed Racer paved the way almost 50 years ago for more than a few legendary Anime shows that are all about speed, adrenaline and the right to be known as the fastest one alive. Now, we pay tribute to all these legends of the pavement with our Top 10 Racing Anime selection!
To keep it interesting and varied, I've included bicycle racing and motorbike racing Anime; but don't worry about the lack of engines or speed, if these shows made it into the list it's only because they are good enough to keep up with the rest. Besides, there's already more than enough horse power and nitrous oxide on this selection for all of you gas junkies. Now, if you're ready to put the pedal to the metal then… Start your engines!
10. Mach Go Go Go (Speed Racer)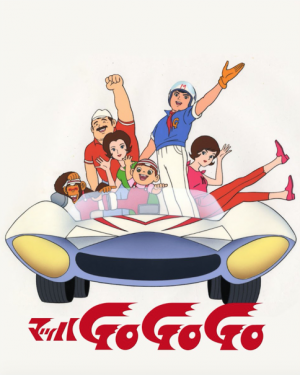 Episodes: 52
Aired: Apr 1967 – Mar 1968
Some say that oldies never die. Watching Speed Racer nowadays can be boring for many but this show is the genesis of Racing Anime and no one can deny it was huge for many years after it finished airing in 1968.
Our parents watched it when they were young and that's no surprise at all.
The show was great and original; the storyline was intriguing and as full of surprises as the races themselves.
Trixie, Spridle, ChimChim and more friends joined Speed Racer in his ambition to become the best racer and defeat the mysterious Racer X. To achieve his goal, Speed went through the most exciting adventures in outdoor tracks, where the rough terrain, traps and enemies alike put Speed's legendary Mach 5 to the test.
---
9. Bari Bari Densetsu (1987)

Episodes: 1
Aired: Aug 1987
Bari Bari Densetsu is the epitome of bike racing Anime. Everything about this show is old but gold. The animations aren't the best but they are more than good enough considering this movie was made in 1987.
It tells the story of high-school student Gun Kyoma, a street bike racer who has to pair up with his fiercest rival to become pro and compete as a couple at the Suzuka International Race.
Bari Bari Densetsu will keep you on your toes from the very first minute with exciting races where the slightest mistake can cost a biker's life. One of few racing seinen shows, the right amount of drama and loads of action, Bari Bari Densetsu is certainly one of a kind.
---
8. Nasu: Andalusia no Natsu (Nasu: Summer in Andalusia)

Episodes: 1
Aired: Jul 2003
Pepe Benengeli is a Spanish cyclist competing on a bicycle race around Spain (similar to the Tour de France). The story begins at the last stage of the race, which takes place in Pepe's hometown of Andalusia. He is a support racer for his team and his job is to help his teammate win the race but, to leave behind the ghosts of his past, he takes this once in a lifetime opportunity and attempts to win the race.
This racing Anime movie is a seinen with so much drama that it will have you shaky and biting your toenails for half an hour as you cheer for Pepe and agonize with him in his strive for glory.
---
7. Tailenders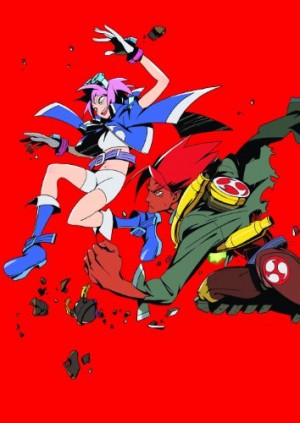 Episodes: 1
Aired: Oct 2009
This one is short but sweet. In an apocalyptic world with constant earthquakes, mankind lives on cities built over giant vehicles, where professional races are as popular as they are deadly. We join Tomoe Shiro on this short adventure as he seeks to surpass the Loser King, the greatest racing legend of all times.
Shiro's determination is so strong that he keeps racing even at the cost of his life. Thus, after a fatal accident, he receives an engine to work as his new heart, what allows him to become one with his car. Together with Mikagura Tomoe, the girl who got him the Iron Man like engine/heart, Shiro takes one last shot at becoming the ultimate racer.
Tailenders is a must watch. It has non-stop action, great animations and some of the most bizarre scenes and characters I've seen in a while. The only bad thing about it is that it's just 27 minutes long.
---
6. Oban Star-Racers

Episodes: 26
Aired: Apr 2006 – Dec 2006
This is a special selection for those who are also into science-fiction. Oban Star-Racers is and adventure, mecha and sci-fi shonen Anime about interplanetary racing. It has aliens, starships and a lot of action, some of the things we love the most about Anime. The animations are a bit funny though.
Oban Star-Racers takes place in the 21st century, where Eva Wei escapes from her boarding school to find her father, a famous race manager who has abandoned her. Upon finding him, he doesn't recognize her as his daughter. With few options left, she joins the Earth Team to participate in the Great Race of Oban, win the first prize and have her wish finally granted.
---
5. Over Drive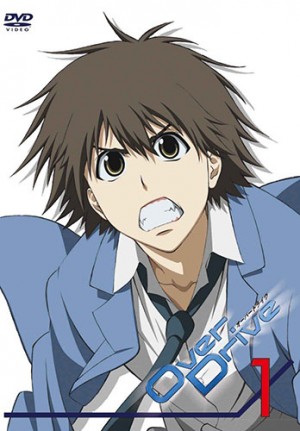 Episodes: 26
Aired: Apr 2007 – Sep 2007
This is definitely one of my favorites. Men will do anything for a girl and Mikoto Shinozaki is clearly not the exception. He is a good for nothing high school student who is bullied at school and sucks at sports. However, this changes when his crush, Yuki Fukazawa, asks him to join the cycling team.
This is a recurrent formula that has already worked in the past. The main character obviously ends up loving the sport and becoming one of the best. As cliché as may be, Over Drive is just a fantastic shonen about bicycle racing. The story is enjoyable, the races are as exciting as they are dramatic and the animations are absolutely terrific!
---
4. Capeta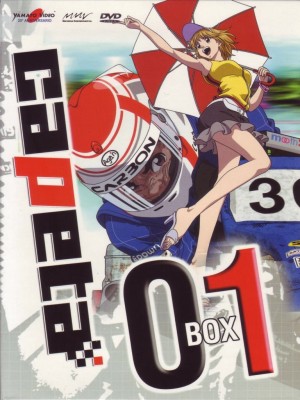 Episodes: 52
Aired: Oct 2005 – Sep 2006
Taira Kappeita is a 9-year-old boy and a prodigy in cart racing. He lost his mother when he was a very little, which made him grow as a tough and careless young boy. A ray of light shines for Kappeita when his father helps him build a racing cart and he discovers he has a talent for racing.
Capeta is an exciting action shonen Anime with a bit of drama, a few touching moments and a storyline full of dreams and adventures.
---
3. Wangan Midnight

Episodes: 26
Aired: Jun 2007 – Sep 2008
This action filled seinen is by far one of the best racing Anime shows ever. Forget about drifting and forget about the strategies of professional racing. Wangan Midnight is all about horsepower and the need for speed.
In this show we meet high school student and street racer Asakura Akio, who finds a customized Nissan S30 Z in a junk yard. He becomes obsessed with it as he finds out this Z is the legendary "Devil's Z", a racing machine that drove its previous owners to unfortunate accidents.
---
2. Redline

Episodes: 1
Aired: Aug 2009
Another masterpiece by MADHOUSE; one cannot simply dislike this gem. Redline is a science fiction racing classic and its major success is more than well-deserved. In a distant future, where cars have been replaced by hovercrafts, some headstrong men still race with a persistent spirit.
This is the story of JP, the cool fearless guy with the Elvis-like hairstyle who cares for nothing but getting past the finish line first. His bold driving style and his beautiful customized yellow Trans Am 2000 earned him a place on the most famous and deadly race in the universe, Redline.
With his reputation and his neck on the line, JP faces the greatest challenges and fearsome rivals in an exciting death race where the winner takes it all.
---
1. Initial D First Stage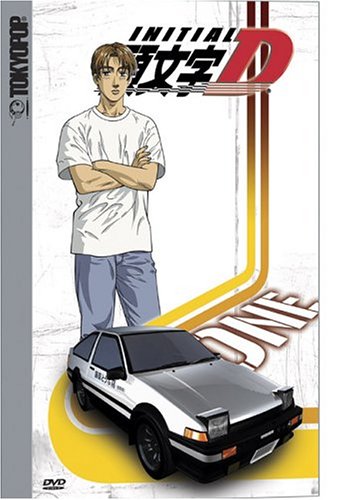 Episodes: 26
Aired: Apr 1998 – Dec 1998
Initial D's massive success speaks for itself. When we talk about racing Anime, this is the series that first comes to our minds. A brilliant storyline and THE most exciting street races made Initial D what it is today, the face of racing Anime.
This series follows the story of Takumi Fujiwara, a high school student and tofu delivery boy who happens to be a natural born drift racer. He is not aware of it at first but his experience behind the wheel delivering tofu have made him a prodigy drifting up and down Mt. Akina's highway.
If you are any bit interested in racing Anime and you haven't watched Initial D yet, just give it a shot! It is a great way to get started in the world of speed freaks.
---
This is it for our selection of Racing Anime, a classic genre that we hope never dies, since nothing keeps us at the edge of our sits as much as a good and dramatic high-speed race. I hope you have quenched your thirst for gasoline.
It was very difficult to choose only ten shows about racing and many classics have been left out. For that reason I would like to know if you have watched or enjoyed any other and if you think a different Anime should have made it on this list.
Thanks for stopping by!
---