También puedes leer este artículo en:Español
Any otaku who prizes themselves as being a hard core fan of modern Japanese customs should be at supermarkets or dessert stores by now. Why? White chocolate? Bitter chocolate? Strawberries? Chocolate sprinkles? Candies? Um, ok, I think you got the point. It is that time of the year when we go to the kitchen to make chocolates for that special guy in our lives. But don't worry, it is also done for friends in some situations. The point is eating delicious chocolate for Valentine's Day, right? So let's see who among all the anime male characters deserve some love and chocolate!
10. Asuma Mutsumi from Watashi ga Motete Dousunda (Kiss Him, Not Me)

Episodes: 12
Aired: Oct 7 to Dec 23, 2016
Kae Serinuma is a chubby teenage girl with an active imagination. Like, very active, as her favorite pastime is shipping her male classmates. However, when Kae loses weight and becomes attractive, several guys start to court her. Enjoy the adventures of a cute girl who only wants to fangirl over guys, not actually date them.
Poor Kae's fans. They can just admire her, not get her heart. But the case of Asuma is perhaps worse, as he was fond of Kae since before her transformation. He is the president for the History club in the school, kind hearted and clueless about love. Someone like Asuma deserves a confession letter and chocolate, right?
---
9. Guts from Berserk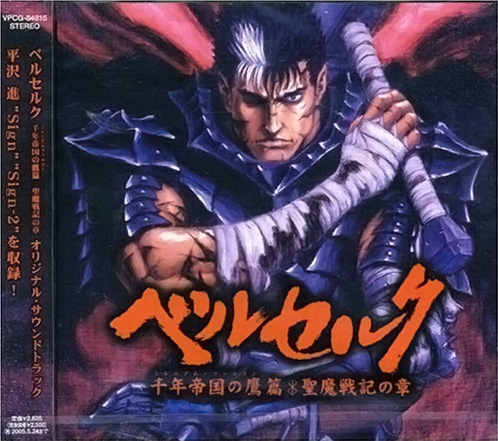 Episodes: 12
Aired: Jul 1 to Sep 16, 2016
Welcome to a dark world full of demons and adventures! Mercenary Guts is hunted down by humans and supernatural creatures alike. Nevertheless, despite all his issues, Guts has a mission: to stop the rebirth of a true menace for the world. With this enemy, his sad past will be brought back to life.
Despite the appearances, Guts is much more than a killer. Afterall, Guts had a hard life in a time when only the strongest could survive. His devotion for Casca proves that this warrior has a heart. Nothing would be better for Guts than a little bit of affection and chocolate after all his sufferings.
---
8. Tomoe from Kamisama Hajimemashita (Kamisama Kiss)

Episodes: 12
Aired: Jan 6 to Mar 31, 2015
What can be worst than becoming suddenly homeless? Can you be any more fortunate than to inherit a shrine and some spiritual helpers, including a sexy kitsune? This is what Mizuki went through in the beginning of Kamisama Hajimemashita. Of course, nothing is for free, so Mizuki becomes a Kami for the Shrine, where she listens to the prayers of people. Mizuki also falls in love with Tomoe, who has a complicated and adventurous past. Anything can happen when you are a Kami in love with a Kitsune!
So, Tomoe… he is a kitsune. Do we need to say anymore? Tomoe has this dangerous but sly vibe that really makes fans cry out for him. At first, he was not interested in Mizuki, but she proved she has character and bravery. So, who caught whom? Tomoe has his protective and tender moments too. Some green tea flavored chocolate might do the trick with him.
---
7. Takuya Sekizan from All Out!!

Episodes: 25
Aired: Oct 7 to Mar, 2017
Rugby is for strong guys. Or at least that is why Gion Kenji has so many difficulties when he joins the Rugby team at his High School. He is an amateur, so there is a long road ahead of him. But never worry, because there is a solid team with various personalities who will be there for Kenji both in the field and in the daily life.
Takuya is the captain of the Rugby team, the most spirited player with the most stamina. This guy is serious, so expect a lot of hard work from him. Nevertheless, we have to understand Takuya, as he manages a lot of people who sometimes clash and complain. Takuya just wants to become a champion and to have the best team ever. So let's celebrate his victories with chocolate… although not much. It could ruin his condition 😉
---
6. Rem Kaginuki from Dance with Devils

Episodes: 12
Aired: Oct 7 to Dec 23, 2015
When Ritsuka Tachibana is summoned by the student council, she could not have imagined that was just the start of her adventures with the devils. Her home is raided, her mother disappears and everyone apparently wants the token Ritsuka received from her. Oh, and we have a lot of handsome guys who are talented singers as well. If you like musicals and dark magic, don't miss out on Dance with Devils!
Rem is the head of the student council and a quiet rich guy. He also is the first one to side with Ritsuka and protect her when mysterious people appear. In his normal life, Rem is hard-working and responsible. In battle, he is analytic and calm. Perhaps the most interesting side of Rem is that he denies his feelings for Ritsuka. So… should we make some ice cream chocolate for this elegant guy? 😉
---
5. Rei Kiriyama from 3-gatsu no Lion

Episodes: 22
Aired: Oct 8, 2016 to present
If there is a burden that Japanese people know well, it is the burden of having success. That is why people put a lot of pressure on themselves and devote most of their time to acquiring a particular skill. Such is the life of Rei Kiriyama, who at the young age of 17, is a master of Shogi. Nevertheless, he has issues to interact with other people that start affecting his school and Shogi player life. Enter the Kawamoto sisters and suddenly, his life changes for good.
Intelligent people sometimes have a hard time with the social life. But don't worry, that is why we have the Kawamoto sisters. Rei is such a cute, awkward genius that we could not pass him this Valentine day! So don't be shy Rei, we otakus also have love (and chocolates) for you 🙂
---
4. Sakamoto from Sakamoto Desu Ga?

Episodes: 12
Aired: Apr 8 to Jul 1, 2016
What can we say about Sakamoto? He is a model student, handsome, intelligent and has a lot of abilities that are not always evident. Sakamoto solves problems around him without getting dirty or sweaty. No wonder he is so popular with girls… while he is admired by some guys and disliked by others.
Although some might be tempted to say that Sakamoto is full of himself, the truth is that he is a little bit solitary man. He enjoys the company of animals for a reason. Sakamoto also dreams of becoming an astronaut, so otakus who fancy him, you will have to add some star sprinkles to the chocolates you prepare for him. And make sure they are perfect because Sakamoto is too perfect to be true 😉
---
3. Zen Wistalia Clarines from Akagami no Shirayuki Hime

Episodes: 12
Aired: Jan 12 to Mar 29, 2016
The life of both Zen and Shirayuki has been full of adventure. Shirayuki, the protagonist of this anime, had to run away from her country when an order to become the concubine for the prince was delivered at her door. She cured Zen without knowing he was the prince of another country and eventually decided to stay in his castle to help him out. Shirayuki, as a resourceful girl who knows about botany and medicine, will be an asset for her new home.
We needed a couple of princes in the list, don't you agree? Zen is a little bit carefree and arrogant, but only in appearance. We know how politics usually are among the elite. Shirayuki (and us) realizes that Zen truly is warm and worries about his people. For being a guy who takes matters into his own hands, Zen deserves a mountain of royal chocolate.
---
2. Yuri Katsuki from Yuri!!! on Ice

Episodes: 12
Aired: Oct 6 to Dec 22, 2016
The Grand Prix is the greatest competition for figure ice skaters. Therefore, it is understandable to feel pretty down if you lose it, as it was Yuri's case. However, he gets a surprise in the form of the famous world champion Victor Nikiforov, who offers to train him. Now Yuri will have more fuel to go back to the skating ring, as new rivals await for Yuri.
Sports people require a lot of discipline and practice. Add to this the artistry of ice skating and you need a sensible but strong and resilient character in order to succeed. Yuri is all of this and much more, as he learns to deal with his feelings throughout this masterpiece of an anime. And he does such in an authentically sincere way. Yuri really deserves a chocolate served up with the Grand Prix prize 😉
---
1. Mamoru Chiba from Bishoujo Senshi Sailor Moon Crystal (Pretty Guardian Sailor Moon Crystal)

Episodes: 13
Aired: Apr 4 to Jun 27, 2016
What else can we say about one of the anime which put Japanese entertainment on the map? The new version of Sailor Moon has all the emotions, grown up features, and artistic detail of the manga. The adventures of Usagi and the Sailor Senshi will always remind us of the power of love and friendship. Never forget that the strongest girl wins!
We have journeyed long throughout wonderful anime series to meet male characters who deserve all the love. The first place has been a favorite among otakus for a long time, though. Mamoru Chiba, the reincarnation of the Prince of the Earth, is always there for his lady. Intelligent, resourceful and also a father like feature for their daughter of the future, Mamoru deserves all the bitter chocolate in the world (he loves it).
---
Final thoughts
So, did we help you with the hard decision of choosing to whom you are making that chocolate? 😉 Or do you have another candidate in mind? Don't forget to share him on the comments. These last years we have had very interesting male characters for all the tastes. Plus, some of them were so good in their old versions, that they did a come back. So let's show them some love! See you soon and have a happy Valentine's Day 🙂
---
---
Mid February is the season of love. You could almost taste the sweetness of chocolate in the air and feel the chemistry emitting among couples crowding the streets.
While some people buy brand chocolate (happily conforming to this commercially initiated young tradition), others, like me, prefer making my own--infused with all our love and adoration--for this heart warming holiday in the midst of the cold.
And, for us anime maniacs, there is always this thought lingering in our minds: only if we are able to give the chocolate that we've made, to the anime characters we so deeply love.
This is probably not going to happen anytime soon though (due to my faith in the advancement of technology, I believe the day when we are able to interact with anime/manga/comic characters will come. Hopefully I will be able to see this in my lifetime).
However, in light of future technological advancement, I'll have my list compiled, just in case.
So here are the ten characters to whom I would so love to give my chocolate of love~!
10 Koro-Sensei (Assassination Classroom)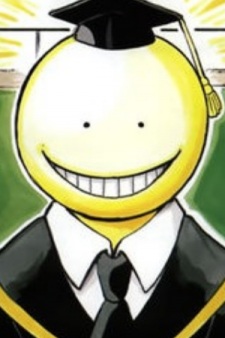 He is powerful (he can move at a speed of 20 Mach and intercept a flying missile), he is smart (he teaches all subjects and is able to read at a really high speed), he has a steady job (well, he is a teacher), he is loving (he tends to students' needs and care for their wellbeing, even when they are training to kill him on a daily basis), he seems to be really good at massaging, and he cooks (he can literally cook octopus dumplings from scratch in seconds. What a great plus!).
If you're able to look past looks (and probably species), and his intention to destroy Earth, Koro-Sensei is definitely a keeper.
Plus, you can save up a lot on transportation since he can just carry you around to where ever you want to go (at a speed of 20 Mach), and never worry about being late~!!
Chocolate recommendation: milk chocolate fondue
9. Madao (Gintama)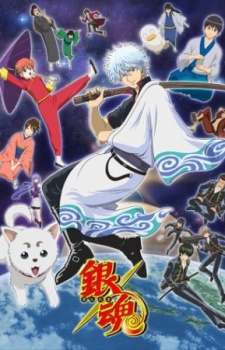 Well, probably no one remembers his real name, Daizou Hasegawa. All Madao's glory is in the past.
He used to have a steady job as the Chief Administrator of the Department of Immigration, but was fired due to his reckless act of beating up a condescending alien prince who has strong political and commercial ties with the Edo government (in the parallel universe in Gintama).
His wife left him, he lost his house, and soon became homeless living in an orange grocery box in the park (or sometimes under the bridge). He did have a few opportunities to get back on his feet, however, for most the times, he gave it up for some reasons of self-integrity and got pulled back into the pit of homelessness.
He is a nice and kind and considerate person with noble values and principles, which got him fired in the first place, so it is pretty sad to see him all curled up in his shabby orange box in the park in the cold during the sweet season that is Valentine.
He definitely deserves a chocolate (although not exactly out of love, but more of sympathy).
Chocolate recommendation: a Hershey's bar
8 Haku (Spirit Away)

A wounded soul still filled with love and compassion, lost in the journey of seeking a forgotten self, and with supernatural powers wrapped up in an extremely cute appearance.
Who would not want to save a chocolate for him? Not only that Haku evokes a sense of maternal love in us, he is also strong enough to protect us (since he's basically a River God).
He could be gentle, he could be strict. He could be close to warm you, he could push you away to save your life.
Of course, we will dream about how Haku would turn out to be in ten years (probably some resemblance to Howl in Miyazaki's rendition of Howl's Moving Castle, but only in appearance I guess), and this is definitely a future to look forward to!
Chocolate recommendation: chocolate mousse topped with green tea powder
7. Nagisa Hazuki (Free!)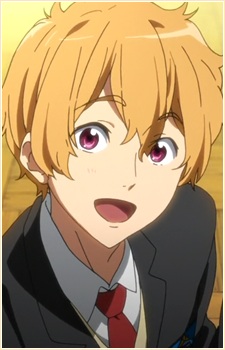 Well, most Free! fans are into Makoto or Haruka or Rin, the more mature-looking-man-like characters.
However, I myself find Nagisa's perky manner and high spirit exceptionally refreshing. Who would want to see a sullen face after a day's work and tedious routines?
Nagisa always brings in bright laughter to the group and maintains a positive attitude towards life. In addition to his baby-face and cute tones (which all make us so want to hug him and keep him in our arms), he is a swimmer.
This means that he definitely has what it takes to get all our motors running. To wrap up, Nagisa is the best combination of cuteness and hotness.
And also, I would probably want to make chocolate with him--think about all the chocolaty play we can come up with!!--rather than just simply giving it to him (why does this sound so wrong?).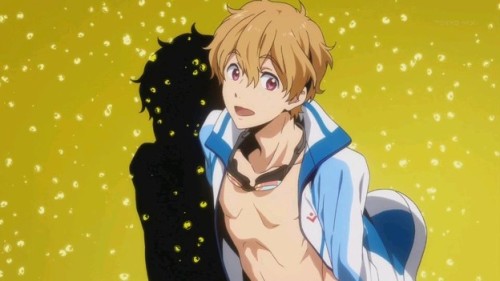 Chocolate recommendation: strawberry chocolate cake (10 inch whole cake)
6. Roy Mustang (Fullmetal Alchemist)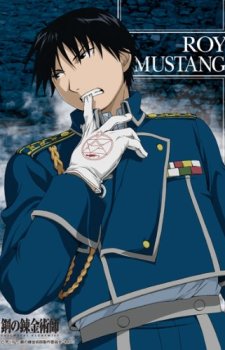 First of all, for those who are concerned about materiality and the mundane life, Roy Mustang has a pretty steady job (as a Colonel in the State Military). And it probably pays a lot, too.
Although there's no guarantee that we'll have him alive with all his limbs attached to his body and functioning properly, since he's working to literally save the world under precarious conditions, we can't ask for too much, right? Mustang is probably the most reliable candidate we have here on the list so far.
He works hard (sorry to those who are allergic to workaholics) and has a great sense of justice and responsibility. He is also rational enough to make decisions in difficult circumstances, which might make him seem cold in many cases, but we know deep down he is compassionate and warm.
He also plays with fire, which basically completes his sexiness in all senses, especially in a cold winters day!
Chocolate recommendation: bitter sweet chocolate truffles with rum filling.
5. Portgas D. Ace (One Piece)

Also one of the hot guys in anime who plays with fire.
However, compared to Mustang's containment and self-discipline, Ace's fire is unruly and wild.
He himself is also unruly and wild. He is ambitious and confident, fueled with vigor and strength, and at the same time loyal and faithful. These are probably some of the most attractive qualities we're looking for but hard to find in many men (sorry guys~) in the modern day society.
Unfortunately, as all good things are rarely meant to last, Ace's fire had long been extinguished and we will never see it burn ever again.
So, in remembrance of him, and his hotness, he shall definitely be on our list, and have us imagining how he would be like in the piles of chocolate that we made especially for him.
Chocolate recommendation: S'mores (probably 100 of them?)
4. Kaede Rukawa (Slam Dunk)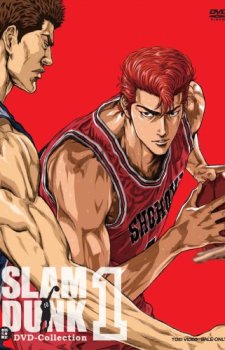 There is nothing more inebriating than classics. The classic theme (basketball), the classic character (the lone-wolf type: talented, condescending, cold but shows occasional softness), the classic look (short straight black hair, tall but not too tall, muscular but slim), in a classic anime (we will need to talk if you disagree on this).
Kaede was, and probably still is, all girls' dream.
The talented cold prince who favors no one, who cares about no one, whose sole concern and passion are dedicated to the love of his life--basketball, which means that he belongs to no one (well, through a Fujoshi perspective, since he's kind of obsessed with Hanamichi Sakuragi, we would say they rightfully belong to each other).
The love for Kaede is more of a fandom (well, all of this anime stuff is fandom, loosely speaking) than I-want-to-be-with-you-for-the-rest-of-my-life sort of love (if any real-life person come to think that for anime characters, there might be some social and legal issues involved).
However, this will not stop us from wrapping up a perfect piece of chocolate and give it to him on Valentines day.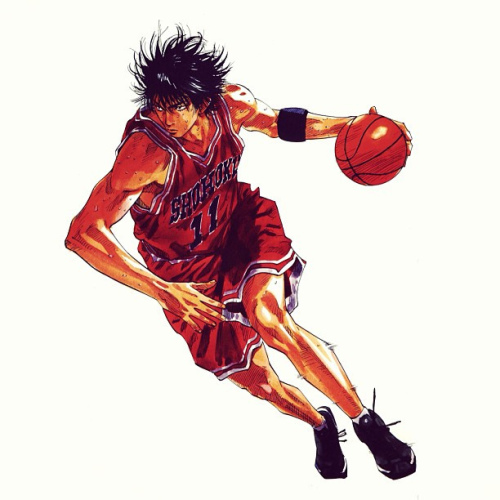 Chocolate recommendation: melt-n'-pour handmade chocolate hearts (both dark and milk chocolate)
3. Fujiwara-no-Sai (Hikaru no Go)

The third place is also reserved for the talented--although not in the physicality, but in the brains.
Sai's troubled and tragic past combined with his optimism and almost child-like (we are trying to avoid the word childish here) curiosity, creates an aura so attractive that you just can't take your eyes off of him.
Instead of hot or handsome or cute, Sai can only be described as beautiful. He is utterly beautiful, inside and out. His long black hair, fine complexion, slim figure, and luring eyes are able to mesmerize both men and women.
In terms of personality, he forgives those who betray, he loves those in need; he judges people by their hearts and soul and not by mere appearances. He is also extremely talented (you know what they say now: smart is the new sexy!), which resulted in his death and adds a tint of mystery to his beauty.
We don't care even if passersby are staring at him in awe and looking right pass us when we're walking side-by-side on the streets, because this is probably exactly what we are doing as well! This definitely deserves a chocolate!
Chocolate recommendation: chocolate cheese ice-cream cake
2. Kurama/Shuichi Minamino (Yu Yu Hakushou)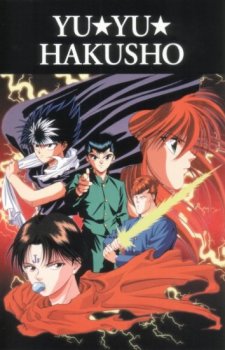 Also a classic character from a classic anime. Besides of the characteristics we are looking for in men--handsome, smart, talented, tender, calm, and rational--his dual personality is definitely at the heart of his attraction.
Sweet and compassionate on one hand, harsh and heartless on the other.
Kurama is both attractive as human and as demon. Or we shall say, it is because of the demon quality hidden in him that hypes up his popularity. Steady and safety are nice for living daily lives, however, some excitements here and there wouldn't do much harm, will it (actually it will, but this is anime, who cares)?
The dark side of Kurama blended with his human self, and the transfiguration between the two personae, are probably the sexiest qualities we are able to find in anime.
Chocolate recommendation: dark chocolate with sea-salt caramel filling
1. Kaworu Nagisa (Neon Genesis Evangelion)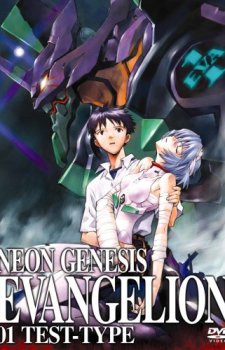 Despite his few appearances in the original TV series, Kaworu's popularity skyrocketed among the fans after the 64-second still-frame scene leading to his death (in the television series).
We will probably never know what's hidden under the tranquil smile, which we do believe is sincere, just inscrutable. We will also be in constant wonder about the reason for his existence in the series, besides of connecting with Shinji Ikari, being killed by him--directly or indirectly, depending on which version you prefer--and introducing classical music to the audience.
While being the core of the struggles and dilemma Shinji faces, Kaworu also brings us closer to Shinji's emotions.
We feel saved by Kaworu as Shinji is saved. We feel the warmth when being with Kaworu as Shinji is with him. We feel our hearts racing as Shinji's heart races.
Therefore, we feel the deep agony from betrayal when Shinji felt betrayed.
We love Kaworu because Shinji loves him. We hate him for the same reason.
It is not that we love Shinji that we feel what he feels. It is that we want to know Kaworu more that we try to empathize with Shinji. And this is probably the main reason why Kaworu is created: to be the target of our strongest emotions--love and hate.
So the character who is able to evoke both of our strongest emotions, wins the first place!
Chocolate recommendation: frozen hot chocolate
by AL
---