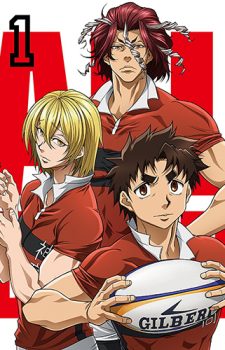 ALL OUT!! Is about passion, drama, sports, and camaraderie. If you are looking for an excellent anime, then ALL OUT!! Is a great place to start. In rugby, there is no star on the team, so what is Kenji Gion going to do when he joins the Rugby club with his friend Iwashimizu? Well, train, of course! He's not about to head into scrums either as he is brand new to the sport and he is rather small. In fact, he's the smallest on the team! Kenji is about to learn what it takes to not only be a team player on a team, but also how to play a very lethal game! If you liked the gem that was ALL OUT!! and are looking for more, we have got you covered with two more shounen & sports anime that hit airwaves this fall. Let's go!
Liked ALL OUT!!? Watch Hinomaru Zumou!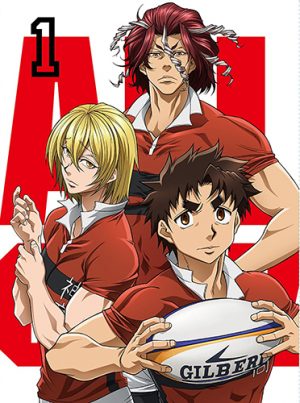 Episodes: 24
Aired: Fall 2018 - March 2019
Ushio Hinomaru has a dream to become a Yokozuna ranked sumo wrestler. So imagine his surprise when he ends up in a school that has a sumo club, but there is only one member! Finding out that the school is overrun with punks who have more or less shut down the sumo club, Ushio challenges the leader, a Karate student, and takes him down winning the gymnasium back for him and Shinya. The two soon attract other members and aim to win titles for themselves and their school!
Major Similarities Between ALL OUT!! and Hinomaru Zumou!
1. Offbeat Sports
We have our baseball anime, our basketball anime, our volleyball anime, and more. But to get something that is not often talked about (rugby, in particular) is a testament to how accepting the anime world is becoming. We are now being treated to a whole slew of new, rarer sports with ALL OUT!! And Hinomaru Zumou and it makes for a fantastic story. Both feature a variety of characters that are all likeable and give the viewer at least one character to root for.
2. Similar Main Characters
Ushio and Kenji are really similar. Both are very small in stature but refuse to let that be an issue. Seeing them train and spar day in and out is really encouraging and makes you want to root for them all the much more. Both too, are brimming with confidence that you just can't hate them for. Thankfully though, they are not carbon copies of each other so there is enough of a difference to let the viewer enjoy their tales. Ushio has trained and Kenji is just setting out on his journey to build a better body for sports.
---
Liked ALL OUT!!? Watch Captain Tsubasa (2018)!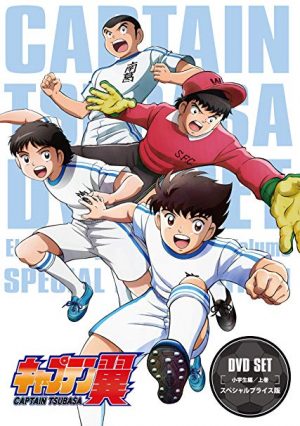 Episodes: 52
Aired: April 2018 - Ongoing
Captain Tsubasa (2018) is a remake of the original anime where a passionate elementary school student named Tsubasa Oozora has just picked up soccer. What started out as just something to do became his passion. Now, Tsubasa has moved with his father to a better city to become even better at soccer. He enrolls in a local elementary school and even though he was unstoppable in his own hometown, Tsubasa has to work harder and dig deeper if he wants to win and be better than those around him. The soccer story of this passionate youth begins now.
Major Similarities Between ALL OUT!! and Captain Tsubasa (2018)
1. Main Characters
Here again, we have two main characters in Kenji and Tsubasa that you just cannot hate. Both are optimistic to a fault. They are confident, want to play, and most importantly, want to become even better. It is that passion that will push them beyond their own limits and allow them to truly come into contact with the sport of sportsmanship and build a great network of friends.
2. Similar Themes & Movements
Both ALL OUT!! And Captain Tsubasa are both anime that confront and carry similar themes, movements, motifs, and ideas. Both are sports anime that showcase strong rivalries between schools, the importance of not only friendship, but cooperation as well. Beyond that, working hard, playing harder, and training even harder are incredibly important to building a great team. Not to mention too, rivalries spur on our main characters to dig deeper and work towards the greatest adversaries of the series: themselves.
Final Thoughts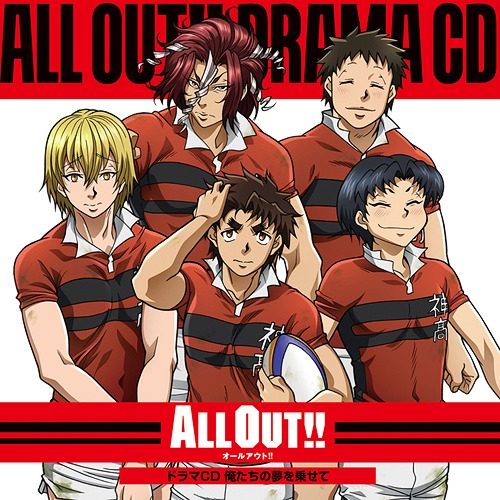 Those are just a few of the common points shared between ALL OUT!! and our two featured fall 2018 shows. These are just two shows that we have lined up for you this time, but there are plenty more to be compared and dissected. What are your favorite shared points between the two series? Be sure to let us know down below! Till next time!
---