También puedes leer este artículo en:Español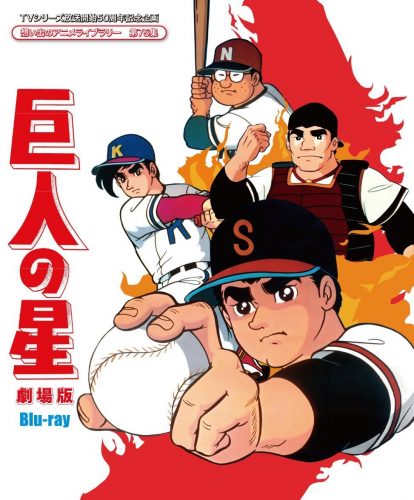 Baseball is one of Japan's most popular sports. People will stop everything to watch a game with their favorite teams, and even school-level games are considered important enough to be televised, in particular, the final game of the high-school tournament that is held at the Koshien. Because of that, there are many anime that either have baseball episodes or are completely about the sport.
And since every year there are new anime, and at the same time, some old classics get rediscovered, we thought it was time to update the old Baseball list with some new anime that we're sure you'll love if you're a fan of the sport, and that will be great gateways if you have never played.
10. Shippu! Iron Leaguer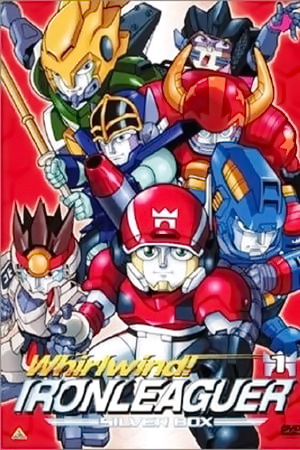 Episodes: 53
Aired: Apr 1993 – Mar 1994
We open the list with an anime that is not precisely about baseball but shows exactly how Japanese see baseball compared to other sports. Shippu! Iron Leaguer occurs in a far future where humans no longer play games, but instead, have an "Iron League" where different robots compete in diverse sport events for humans' entertainment. The Dark Organization, a team that prefers cheating rather than good sportsmanship, controls the league; but the Silver Castle, a team formed by older robots, wants to win by following the old rules.
The reason why this anime is on the list is because the leader of Silver Castle is Magnum Ace, a leaguer who specializes in Baseball. Besides that, Baseball is one of the main sports in the League's tournament, together with Soccer and Hockey. So, in general, we get to see a lot of the king of sports, without it being the only focus so it is a great gateway anime for those who aren't enamored with baseball but want to see how Japan sees it.
---
9. Slow Step

No baseball anime list would be complete without one based on Mitsuru Adachi's works. Slow Step is one of the less known outside of Japan, but that doesn't mean it's not worth looking for it. Here, we meet Minatsu, a young girl who really hates being chased by both Shu Akiba, and Naoto Kadomatsu, who are members of the boxing club; and also by Yamazakura sensei, the softball and boxing club's coach. This leads her to perform crazy stunts trying to hide her identity, while also participating in both clubs. While baseball (or, in this case, softball) is not the main focus of the story, it is part of many of the most important scenes and plot points in the anime.
The baseball action in the OVA is short but sweet. We can see that Adachi really loves the sport and it shows in how it's depicted. Yes, two of Minatsu's suitors are boxers, since Adachi also enjoys it, but it's in the softball scenes where we can see the art shine. Also, in the anime, unlike the manga, Minatsu decides to marry Yamazakura sensei, and their interactions are more in the softball diamond.
---
8. Kyojin no Hoshi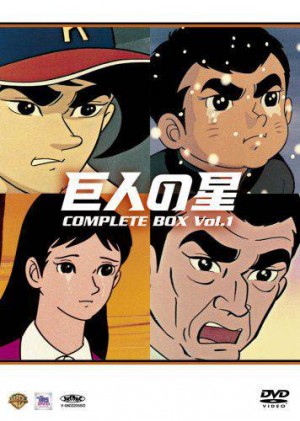 Episodes: 182
Aired: Mar 1968 – Sept 1971
Love for baseball usually runs in the family. A perfect example of this is Hyouma Hoshi, a young pitcher who learned the sport with his father, Ittetsu Hoshi, who used to be an incredible third baseman until he had to retire due to a terrible injury. Hyouma has more talent in the pitching mound, and he is soon drafted to the Yomiuri Giants where he realizes that sheer talent is not enough to be a baseball star. Still, he tries even harder to take his team to the championship, in honor of his father, and his team.
Created originally by Ikki Kajiwara and Noboru Kawasaki, Kyojin no Hoshi (Which can be translated to Star of the Giants) is a classic baseball manga that was created to popularize the sport back in the sixties. It was commissioned by the Yomiuri Group, the owners of the Yomiuri Giants, and depicted a fictional group of players to play in the real team. It grew so popular that the series had not only six movies, but also three sequels; one made in 1977, one in 1979, and the most recent in 2002. A real treat for any anime and baseball fan who also has a taste for the classics.
---
7. Neko Pitcher

Episodes: 51
Aired: May 2014 – Mar 2016
Cats are usually adorable. That's pretty much the reason why Neko Pitcher exists, where we meet the very first cat pitcher in the Japanese Baseball league. Now, this is not a Zootopia-like world where cats are forbidden from playing for some reason. No, in a world full of humans, a normal house cat is now a starting pitcher. Of course, he can pitch like a pro, but he also does things that normal cats do, such as finding the most comfortable place to sleep that is also the place where he won't let anyone else do anything, or use the bats as scratching posts.
Neko pitcher is a cute collection of short situational jokes around cats and baseball. Every episode is about 2 minutes long, which is perfect to make you smile. There are also small factoids about baseball at the end of each episode, which can be educational if you don't know much about the game. Consider this series a small snack that will let you know if you have a taste for baseball anime that is longer.
---
6. Moshidora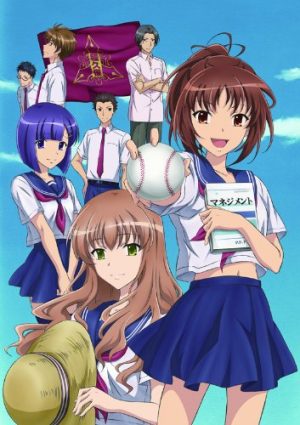 Episodes: 10
Aired: Apr 2011 – May 2011
We've been talking about shows that showcase people that love baseball; however, Moshidora is the exception to the rule because Minami Kawashima, the main character of Moshidora, hates baseball with all her heart. But when her best friend Yuuki Miyata can't be the manager of their school team anymore, she immediately volunteers to make her friend happy. Problem is, as she hates the sport, she has no idea how to manage a team, so she decides to buy a book to give her some pointers. Second problem? She picked up a business management book, not a baseball management one.
Moshidora is the perfect anime for someone who doesn't like baseball but kind of wants to know why it's so popular as a subject for stories. It has everything a sports anime has, with the addition of a main character that just won't let her personal issues get in the way of her friend's wishes. It's an amazing tale of friendship and sportsmanship that is sure to entertain both baseball fans and those who don't like it.
---
5. Gurazeni

Episodes: 7+
Aired: Apr 2018 – Ongoing
Baseball can be many things for many people. It's a sport, and a form of entertainment, and, of course, a business. Gurazeni is one of the few baseball anime that touches the business side without much exaggeration. Our main character is Natsunosuke Honda, who despite being a professional player is only a relief pitcher for the Spiders. Similar to how it works in the real world, the team has a very clear rule: the player's salary is determined by their performance in the field. Natsunosuke is one of the highest paid players in the team, and so, he continuously judges other players by their salary, ready to challenge them and remain in his comfortable position in the team.
While most baseball anime focuses on the love of the sport and the teamwork, Gurazeni is special since Natsunosuke tends to be more of a loner. He wants to keep his high salary, and for that, he has to be the best. This is why he keeps challenging others rather than looking for their friendship. We have here a more cynical look at the sport, but at the same time, a very enjoyable slice of life anime that will make you smile as we follow the Spiders and their players.
---
4. Dokaben

Episodes: 163
Aired: Oct 1976 – Dec 1979
Tarou "Dokaben" Yamada wasn't sure he wanted to continue his judo career when he entered high school, so he let his friends and new classmates talk him into joining the baseball club at Meikun high. There, he discovers that his judo training will not go to waste, as his arms are very powerful and soon get him a place in the team as the heavy hitter, the player they all can count on him for long fly balls to the outfields and homeruns when the time is needed. So he and his equally exceptional friends are ready to take the Koshien by storm.
Dokaben is a classic baseball anime that has wormed its way into the hearts of many viewers thanks both to the exciting stories, the dynamic way in which the games are presented, and the unique-looking characters. Although it's not well-known to casual viewers, it's usually cited in anime books and stories because it influenced authors such as Takehiko Inoue, and it's even mentioned in Understanding Comics as the main example of how the sport genre works in Japan. Just for that, if you have the chance, watch this amazing series.
---
3. Yakyuukyou no Uta

Episodes: 25
Aired: Dec 1977 – Mar 1979
Every baseball fan knows that sometimes, life throws you a curveball and that when that happens, the only thing you can do is grab the bat tightly, keep your eye on that curve and hit it with all your might. This is exactly what happened to Yuki Mizuhara when she enrolled in college wanting to become a veterinarian and instead got drafted to become the first female pitcher for the Japanese Mets. So instead of complaining, once she debuted, she decided to show everyone that women are as good as men at the King of sports.
Yakyuukyou no Uta, together with Dokaben are two of the oldest baseball anime, and both are based on manga by the same author, Shiji Mizushima. While Dokaben focuses more on how men see the sport, Yakyuukyou no Uta derives most of its comedy from how the point of view of a woman can see things differently. Now, make no mistake, this is a shounen, not a shoujo, so the action is always on the sport and not on romance.
---
2. Battery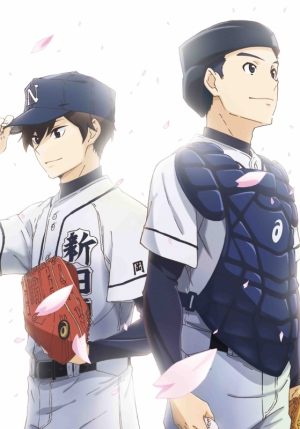 Episodes: 11
Aired: Jul 2016 – Sep 2016
One of the most important parts of a baseball team is the battery: the pitcher and the catcher. Sure, the whole team must be united and understand that if one makes a mistake, they all suffer for it; but the battery is the center of their defense. The pitcher gets the ball rolling and the catcher must see the whole field and make quick decisions for the game, knowing that the pitcher will trust him. Takumi Harada, a young high school pitcher, knows that Go Nakagura is the catcher who can keep up with him. So he convinces Go to join the team at their school, decided to become the best battery high school baseball has ever seen.
Unlike other sports anime, Battery focuses much more on the relationship between the characters than in the actual game, so we see little of the sport being played. Still, it is a touching story about teammates and working together for a mutual goal. Not only that, but it avoids falling into some of the traps of the genre: Takumi is far more interested in becoming a good battery with Go than in winning, so that changes a lot of what we've come to expect. Add to that nice animation and good music, and you got a highly enjoyable series, even if you're not a big fan of sports anime.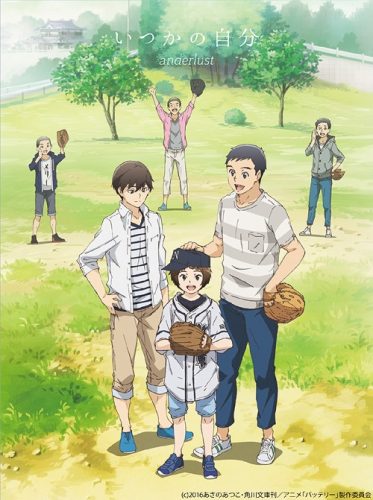 ---
1. Diamond no Ace (Ace of Diamond)

Episodes: 75
Aired: Oct 2013 – Mar 2015
If there's a fictional player that understands that a pitcher is nothing without his team, it's Eijun Sawamura. He's naturally talented at the change-up pitch, which means that in his local junior high school, he's the best player around and the one who tries to get the whole team to nationals, despite the fact that the other players aren't that good. But when Seidou High School offers him a scholarship and a place in their prestigious team… he refuses. It takes all his friends and family to make him accept that he can do better at Seidou, and that if he reaches the Nationals, it can be in his friends' name. So he changes schools, and it's at Seidou where he finds out that natural talent is not enough to win, and that one player alone doesn't define the team.
From its first season, Ace of Diamond has been one of the best baseball anime on Japanese TV in modern times. While at some points it can be considered a bit cliché with the resolution of some arguments, at the end it shows a very good grasp of baseball and high school teams, managing to balance both the drama among teenagers –who are highly competitive and know that every game must be won if they want to reach the Nationals- and the actual game play, which can keep you on the edge of your seat just like real baseball games do.
---
Final Thoughts
Baseball is one of the world's most popular sports. There are fans in every country that follow their teams no matter if they're amateurs or professionals or if they're from their country of from afar. This is why baseball anime is so popular in Japan, because a lot of Japanese love the game and like to see stories around it.
The end result is that we have a lot of baseball anime to enjoy every season. So of course, we need to update this list from time to time. At this point, you know we all want to know in the comments, which ones are your favorites? And which ones do you think deserve more love? Please, let us know, and afterwards, enjoy a game!
---
---
Homerun! Does this word bring excitement to you? If you already knew about baseball then there's a high probability that it might; but, if you are oblivious about baseball and have no idea what the word means, 'Homerun' in baseball is basically 'Goal' in soccer or football. If you are new to baseball and want to learn more about it, there's always a first for everything right? But if you already know about baseball and you have a passion for it, here are the Top 10 Baseball Anime! So let's get it going!
10. Touch

Episodes: 101
Aired: Mar 24, 1985 to Mar 22, 1987
Despite the fact that they are twins; Uesugi Tatsuya and Uesugi Kazuya have a striking contrast in personalities. Tatsuya, the older twin, was the ace pitcher in his school baseball club, popular amongst the girls, and a straightforward guy. Kazuya however, is nowhere close to match his older twin. But when Kazuya falls in love with Asakura Minami, the twins' childhood friend, he becomes motivated to surpass his older twin in baseball and all other things.
Touch is an interesting work from Adachi Mitsuru who spawned two more anime about baseball; H2 and Cross Game. Overall, this anime has a fairly slow character development in terms of the protagonist, Kazuya; as he works his way to being an adequate person. But once the main plot starts to unfold, the character development makes it all worthwhile!
---
9. H2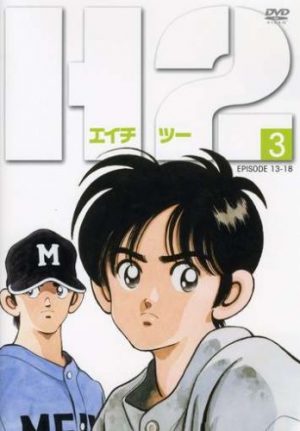 Episodes: 41
Aired: Jun 1, 1995 to Mar 21, 1996
Kunimi Hiro is a former prodigy pitcher who retired in baseball after being diagnosed with a serious shoulder injury. He then moved to a new school that has no baseball club and joins the football club hoping to forget about baseball altogether. After a series of events, Hiro finds himself unable to forget about baseball and decides to pursue his dream once again.
As I mentioned in the previous selection, H2 is also one of the great works from Adachi Mitsuru, so it will be no surprise to find out how similarly the characters are drawn. The character development in this anime is also similarly slow. But all in all, it gets really exciting when the protagonist gets involved with baseball again and helps his baseball club to reach the Nationals!
---
8. Cross Game

Episodes: 50
Aired: Apr 5, 2009 to Mar 28, 2010
Kitamura Kou ends up spending a majority of his time hanging out with Tsukishima Wakaba, who belongs to a family that is Kitamura's business client. Although Wakaba is really fond of Kou, the same can't be said with her sister Aoba, who resented Kou for some reason. Years after Wakaba's death by an unfortunate accident, Kou decides to pursue baseball since it was something that Wakaba encouraged Kou to pursue prior to her death.
Cross Game is arguably the best work by Adachi Mitsuru, over and above the other two anime listed so far. This anime is packed with interesting romance in its peculiar love-hate relationship between the two protagonists; Kou and Aoba. Aoba's resentment towards Kou slowly fades away through their involvement in baseball. This anime is definitely something worth checking out!
---
7. Princess Nine: Kisaragi Joshikou Yakyuubu

Episodes: 26
Aired: Apr 8, 1998 to Oct 14, 1998
Hayakawa Ryo possesses the extraordinary talent of pitching derived from her late father who was a legendary pitcher. At first, Ryo plans to help out at her mother's oden shop and keep baseball only as a hobby. But after the chairman of a prestigious all-girls school, Keiko Himuro decides to offer Ryo full scholarship for her school as long as she joins the baseball club, Ryo finally agrees to help Himuro's plan to establish an all-girls baseball club to prove that girls can do just as well in baseball as boys.
If you are a girl then this might be the right baseball anime for you! Although it might seem a bit sketchy, it's really enjoyable from both girls' and boys' perspectives. Regardless, the anime brings out that female empowerment that girls need to pursue baseball and all other type of sports that are labelled as 'boys' sports. You just can't help but cheer for these girls in the anime!
---
6. Taishou Yakyuu Musume

Episodes: 12
Aired: Jul 3, 2009 to Sep 25, 2009
During the transition from the Meiji era to the Taisho era, westernization in Japan is still not widely accepted. Therefore, women are still expected to be feminine and become housewives. Ogasawara Akiko sets out on a mission to change that. In her plan to break the stigma of girls doing boy's activities, she decides to form a baseball club and prove to her father that girls are as capable as boys and that they should be allowed to pursue their own dreams instead of being tied down to their obligation as housewives.
This anime has a similar plot to the previous selection on the list, as both protagonists struggle to prove that girls are as good as boys when it comes to sports. But what makes this anime stand out is that the characters that join the club have no knowledge whatsoever about baseball. So how the story progresses is really interesting in terms of how the girls struggle to learn about baseball.
---
5. Moshidora (What If a Female Manager of a High School Baseball Team Read Drucker's)

Episodes: 10
Aired: Apr 25, 2011 to May 6, 2011
Kawashima Minami decides to take over after her childhood friend Miyata Yuuki was unable to continue her job as manager due to her illness. Despite Minami's resentment for baseball, she learns to love it after Yuuki expresses her true feelings about baseball. Now set on being the best baseball club manager, Minami accidentally brings a book that was actually about how to manage a business startup. She then uses the basic principles from the book and applies them to baseball club management.
From the title you can probably imagine how compelling this anime is going to be. It's a one-of-a-kind anime that brings you the perspective of managers and coaches, not just the players themselves. The protagonist learns to understand the players and therefore is able to bring out the best in them. If you are looking for something fresh and new, the plot of this anime is the perfect fit!
---
4. One Outs

Episodes: 25
Aired: Oct 8, 2008 to Apr 1, 2009
When Tokuchi Toua, a prodigy of pitching with a record of 499 wins, loses to Kojima Hiromichi, a prestigious batter for Saikyou Saitama Lycaons, on a high-stakes bet called 'One Outs', Toua decides to quit gambling and join Kojima's baseball team as payment for the bet that he lost. Since mind games and psychological battles are Toua's forte, he uses them to help his team achieve their goal to go to the Nationals.
One Outs centers more on the psychological and mind battles between Toua and other players. This anime emphasizes not just the physical aspects of baseball but also the mental and mind games as well. It messes up how players will react in given situations, so the suspense is real. You will most certainly enjoy this baseball anime since it has a unique and different 'flavor'.
---
3. Ookiku Furikabutte (Big Windup!)

Episodes: 25
Aired: Apr 13, 2007 to Sep 28, 2007
When Mihashi Ren, a socially distorted student, decides to move to Nishiura high school after being shunned by his former schoolmates, he finds himself unable to quit baseball after being encouraged to do so in middle school. Coincidentally, Nishiura's baseball club was lacking a pitcher and Mihashi was accepted to fill the position. There, he met Abe Takaya, a catcher that realizes Mihashi's unique slow pitching style and is able to utilize it as a way to make Mihashi a true ace for his baseball team.
It's entertaining to see how whimsically Mihashi reacts to everything. How Mihashi establishes an inseparable bond with Abe is really heart-warming in this series since Abe was the only one to be able to get Mihashi to come out of his shell. Overall, the characters' development is great and makes this a really fun series to watch!
---
2. Diamond no Ace (Ace of Diamond)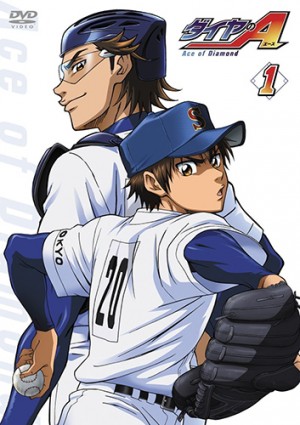 Episodes: 75
Aired: Oct 6, 2013 to Mar 29, 2015
After receiving an invitation to attend an elite school that has a prestigious baseball club, Sawamura Eijun was hesitant at first about leaving his teammates behind, but his teammates realize that Eijun's talents would go to waste as the team wasn't able to keep up with him and so they encourage Eijun to win the Nationals in their place instead. In his new baseball club, Eijun meets Miyuki Kazuya and they both help each other to get their team to the Nationals.
Here's one of the series that everybody is hyped about nowadays, and it's because of the emotions that this anime puts you through. The protagonist's relationship with his former teammates is a definite ticket aboard the 'all-feels' train. It's a good example of how a strong bond can affect someone in great ways. The anime also brings out laughter through the eccentric personalities of the characters. So it's not surprising for viewers to be crying and laughing at the same time while watching this anime!
---
1. Major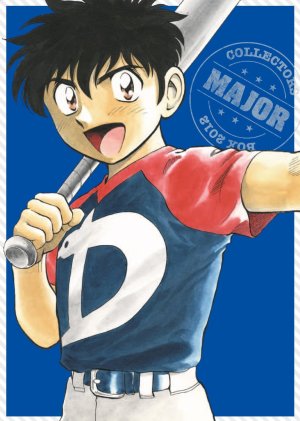 Episodes: 26
Aired: Nov 13, 2004 to May 21, 2005
The story follows Honda Gorou, son of the prestigious former Major League batter, Honda Shigeharu and his dream to become just like his father. Due to severe injuries that forced his father to retire from the Major League, Gorou was devastated but he did not let that setback deter him from his love for baseball and his goal to be in the Major Leagues.
This anime is by far the best baseball anime there is. Spanning for 6 seasons, this anime is a really memorable piece for those who have watched it from the first season. It doesn't just give you the excitement and suspense of baseball, but also the emotional aspects of drama really shine through in this anime. Throughout 6 seasons, Gorou learns a lot and grows to be closer to achieving his dream. The character development is phenomenal and you really should check this one out!
---
And that's the end of the Top 10 Baseball Anime List! If you enjoy baseball and want to know more about baseball through anime, be sure to check out some of these anime: Miracle Giants Doumu-kun, Kyojin no Hoshi, and many more! What's your favorite baseball anime from the list above? Do you have any more suggestion for baseball anime? Leave them in the comments below!
---