También puedes leer este artículo en:Español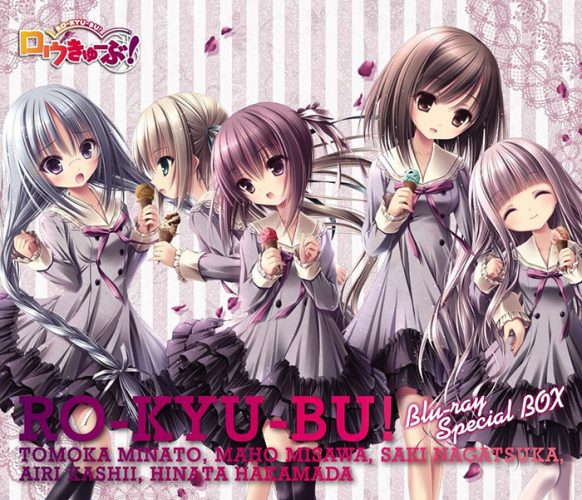 It's time to get sporty and believe you can fly. Today we'll explore the best basketball shows in the world of anime to get inspired and go out there to shoot some hoops, or maybe just to enjoy chilling in your couch with some snacks. It works either way.
Basketball first got to anime back in 1981 with a show called Dash Kappei (which only a select group of vintage anime lovers would enjoy nowadays). However, it wasn't until the 90s when Slam Dunk came to change sports anime forever. With the passing of years we got more and more shows portraying the passion that is playing this fantastic sport.
It's time for the tip-off, so let's get started with our selection of Top Basketball Anime!
7. I'll/CKBC

Episodes: 2 (OVAs)
Aired: Dec 2002 – Mar 2003
I'll/CKBC (or Crazy Kouzu Basketball Club) is a short story about two outstanding high school basketball players, Tachibana and Hiiragi, who happen to be fierce rivals. The conflict begins when Hiiragi is transferred to Tachibana's high school and they become teammates. Being both ambitious and very competitive players, they have to leave their differences behind and learn to get along before their big game.
This is a nice production with a very appealing story for anyone who shares the spirit of competition. There aren't really as many basketball scenes in this show as there are flashbacks and scenes of deep insight where we get to know more about the characters and their life stories. Having said that, the few scenes in which they actually play are very well done and we get to see some dunking and mostly two high school superstars playing with their hearts to kick each other's butt.
---
6. Buzzer Beater

Episodes: 13
Aired: Feb 2005 – Apr 2005
Buzzer Beater is a really cool show with an awesome Space Jam vibe. It is set in New York a couple hundred years in the future, where 14-year old Hideyoshi Tono makes a living out of hustling people on street basketball courts (just like in White Men Can't Jump). In this world, there's an Intergalactic Basketball League dominated by the physically superior Gorans and a human millionaire intents to claim back this sport by forming the ultimate Earth team, for which he recruits the best human players from all over the world, including Hideyoshi.
The story in Buzzer Beater is quite catchy and interesting, although the basketball games are a bit weak. The animation is very weird and a little rough, but it's really dynamic and a lot different from what we're used to in basketball shows. Perhaps with a better production, Buzzer Beater could have become an epic show because it had a lot of potential to begin with, but we'll never know. Overall, this is a very enjoyable show with a lot of comedy and a lot of flashy basketball action, although it fails to deliver the exciting matches and the amount of in-game drama that its title suggests.
---
5. Dear Boys [AKA Hoop Days]

Episodes: 26
Aired: Apr 2003 – Sep 2003
Dear Boys (known to some as Hoop Days) tells the story of Aikawa Kazuhiko, a star player and former captain of the prestigious Tendoji High basketball team. He has now transferred to the town school of Mizuho, where he has to form a basketball team from scratch. It is his job to inspire others to join him in his ambitious goal of playing the national tournament.
Dear Boys is very likely the most serious, sober and well-balanced basketball anime. This show has no comedy, unlike most basketball shows -or even unlike most sport shows for that matter-, since it takes this sport rather seriously and it aims at portraying very realistic games (as far as realistic can get in anime). Dear Boys presents the most competitive and passionate basketball players playing with their hearts in the most thrilling and dramatic basketball games. If you're really into this sport or team sports in general, then this show is definitely for you.
---
4. Ro-Kyu-Bu!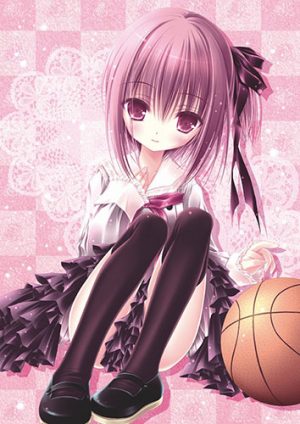 Episodes: 12
Aired: Jul 2011 – Sep 2011
Ro-Kyu-Bu is the kawaii alternative for anyone interested in a basketball anime. It follows the story of Hasegawa Subaru, a promising high school player whose dreams are shattered when the school's basketball team is suddenly shut down. Lucky for him, he finds a new way of making use of his talent and knowledge by coaching a female team of young girls.
Ro-Kyu-Bu gives us a team of five super kawaii girls who look insanely cute as they learn to play basketball. This is a really funny and entertaining journey along these girls' first dribbles in the world of basketball. This sport is obviously not all about dunks, alley-oops, fancy plays and half-court three-pointers; basketball also has a place for fun, friendship and cuteness. :3
---
3. Basquash!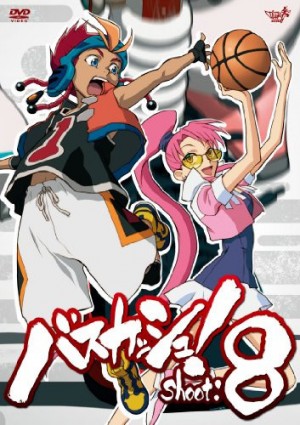 Episodes: 26
Aired: Apr 2009 – Oct 2009
In a futuristic world, basketball has become an incredibly dull, yet still popular, sport played by mechas known as Big Foots. Dan is a street kid who often gets in trouble with the authorities for continuously trying to undermine BFB (Big Foot Basketball) and for destroying dozens of Big Foots in the process. In a sudden twist of events, Dan manages to control a Big Foot and burst into a match where he shocks everyone with his unrivaled speed and skills, changing the sport forever. As a result, Dan becomes a legend of this increasingly popular form of basketball and so he begins a new journey in what is now known as "Basquash".
Basquash is completely different from anything we've seen in basketball anime, in a good way. As one would expect from a mecha anime, this show is full of electrifying action, blasts, explosions and super powers. Obviously, all the action revolves around the game of basketball, and the games are actually more exciting than you would think. The animation is superb, the plays are flashy and awesome, and, being streetball, it's all about the highlights. Basquash is definitely an entertaining show that both basketball and mecha fans would love.
---
2. Slam Dunk

Episodes: 101
Aired: Oct 1993 – Mar 1996
Slam Dunk is by far the most epic and legendary basketball anime ever, as well as a sports anime classic of as much renown as Captain Tsubasa, if not more. It tells the story of a high school boy named Hanamichi Sakuragi, who decides to join the school's basketball team in order to get the attention of Haruko Akagi, the sister of the basketball team's captain. Thus, as Hanamichi learns to play this sport, he falls in love with it and works harder than anyone else to become a better player and help his team get to the nationals.
Slam Dunk is an unforgettable show with comedy, drama and a lot of basketball action that anyone can enjoy. Seriously, it even teaches you most of the rules in basketball so you don't miss anything. The games are so dramatic they'll have you biting your toenails. The story is really touching, the characters are well-developed and the whole show conveys the passion for this sport and the spirit of team play. Slam Dunk is a surprisingly inspiring show and a must watch for basketball and anime fans alike. Plus, the team jerseys remind us a lot of the 90s' main NBA teams (Shohoku looks like the Bulls, Shoyo like the Celtics and Kainan like the Lakers, to name a few).
---
1. Kuroko no Basuke / Kuroko's Basketball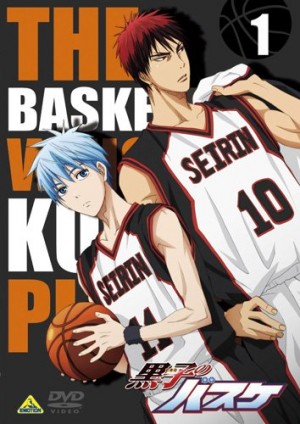 Episodes: 75 (3 seasons of 25 each)
Aired: Apr 2012 – Jun 2015
Kuroko no Basket is the more modern basketball anime masterpiece. It's the story of Kuroko Tetsuya, who was the sixth man of the legendary middle school team of superstars known as the Generation of Miracles. Kuroko has now joined Seirin High and, together with the rising star Kagami Taiga, they attempt to defeat the rest of the members of the Generation of Miracles and their respective teams, one by one.
Kuroko no Basket has an intriguing story, amazing characters and all the non-stop action we could ask for. This show took everything that was good in Slam Dunk and added the animations and the basketball action that were missing. That's exactly why Kuroko no Basket is superior to its classic predecessor, because we don't have to wait ten episodes to see another match and because a lot of things happen in just one episode.
We can't stress this enough, Kuroko no Basket has everything we look for in a basketball anime. We get awesome dunks, a lot of strategy, superpowers, magnificent plays taken from real life NBA players (just like Kagami's Meteor Dunk is inspired on Blake Griffin's dunks), magnificent animations that make you feel as if you're inside the game and, of course, the most dramatic outcomes that will have you screaming and cheering for Seirin high. We're not exaggerating, just watch it. If you weren't a basketball fan by now, you're about to be.
---
The ref just called the end of the game and of our list of awesome basketball anime. After a classic like Slam Dunk, the great success of Kuroko no Basket and the rest of these shows' contribution, we hope to get more basketball anime in the near future. Plus, if we take into account how many good-quality basketball manga are out there, there's no doubt that more great basketball anime could be produced.
Tell us what you think about it. Do you think we can have anything better than these titles? Share your opinions with us in the comments. 😉
---