También puedes leer este artículo en:Español
Reverse harem anime are a girl's best friend, or so some may think. When a girl is surrounded by guys and is the center of attention, there is just something so delicious about it. It is like candy and you cannot stop watching. While some may refer to reverse harem as smut, it is, in fact, a very real and noteworthy category in anime. The characters are personable, the art is exceptional, and the animation, exemplary. There is more to reverse harem anime than the initial view of guys throwing themselves at girls.
In some ways, reverse harem anime gets a bad reputation. However, there is, as in all categories, important distinctions between the good and the bad. Below is a list of the top, in our opinion, reverse harem anime that have aired as of June 2018.
10. Uta no Prince-sama Maji Love 1000% (Uta no Prince Sama)

Episodes: 13
Aired: July 2011- September 2011
Novice composer, Haruka Nanami, enrolls at Saotome Academy. Given many difficult tasks, Haruka rises above all of the challenges that she faces and learns the value of hard work. Soon, along with friends that she has made at the academy, she is selected to enter the school competition. She learns that friendship, talent and perseverance will allow the group to achieve their wildest dreams.
Uta no Prince-sama is an entertaining reverse harem that has a variety of characters from different backgrounds. The characters are well developed and the art has an almost dewy look to it. This anime is ideal for anyone looking for a reverse harem with many male suitors and those who thoroughly enjoy music.
---
9. Watashi ga Motete Dousunda (Kiss Him, Not Me!)

Episodes: 12
Aired: October 2016- December 2016
Fellow otaku, Kae Serinuma, seemingly ships all BL couples, including ones in real life. So when four boys fall for her in real life after she loses a few pounds, she eagerly encourages any relationship between each of them. The boys, however, are less than fond of this encouragement and continue to anxiously chase after the newly popular Serinuma.
This highly entertaining anime brings to life a BL lover's fantasy. Seen through the eyes of another otaku, this anime is able to measure the complications of real life versus anime and manga. While this is highly relatable, it also makes for an entertaining watch where we are able to see the hilarity of awkward situations be portrayed in the most amusing way.
---
8. Dance with Devils

Episodes: 12
Aired: October 2015- December 2015
Anxiously approaching the student council room, golden girl, Ritsuka Tachibana, is not the student anyone would expect to get into trouble. However, the boys in the student council seem to think differently. Brought into a new world with a whirlwind of adventures, Tachibana must work to remain pure and absent of the dark forces that are trying to seduce her.
Dance with Devils is a dark anime with musical elements. While the characters may be relatively similar, they flow together with a synergy that makes the story work. While they search for the elusive Grimoire, you can remain comfortable at home with the swoon-worthy sensation that accompanies the tall, dark and handsome student council.
---
7. Kiniro no Corda: Primo Passo (La Corda D'oro: Primo Passo)

Episodes: 25
Aired: October 2006-March 2007
Gifted with a magical violin, Hino Kahoko longs to enter the world of music. Along with the help of the magical violin, Kahoko is selected to enter in an exclusive music competition. Wary of such an inexperienced musician, the other competitors grow closer to her out of curiosity and sportsmanship leading to beautiful and harmonious relationships.
Music… it seems to be a theme in reverse harem anime. However, this one sets itself apart from the others because it features exclusively classical music that coincides with the storyline. Boring it is not though, it immerses the viewer so they can welcome the music as it comes along rather than dreading it. It allows for this interesting addition to our reverse harem list because of this quality.
---
6. Amnesia

Episodes: 12
Aired: January 2013- March 2013
Amnesia is about… you guessed it, a girl with amnesia. However, this character is unnamed throughout the series. She goes through four different timelines, each getting closer to four different men. Twists and turns affect each timeline with the different personalities of the men. Slowly her memories start to return and she begins to realize who she is and how she came to be here.
Amnesia is an interesting anime because it allows you to see the way each situation plays out by the different choices that she makes. It brings up questions about existentialism that you may not have considered, even about your own life otherwise. Not only is this anime well animated, it also includes more serious aspects such as kidnapping and darker subjects that make it a more mature anime than others on this list.
---
5. Fruits Basket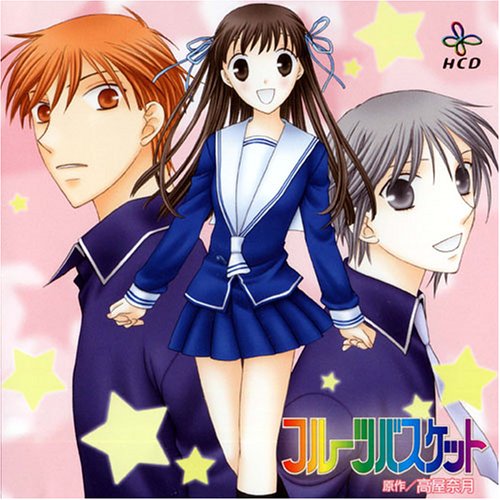 Episodes: 26
Aired: July 2001- December 2001
Tohru Honda may seem like your average high schooler, however, her personal life is in turmoil. She was cast out of her house and has to have a part-time job just to buy herself food. One stormy night, she runs across three men living in a house in the woods. She is invited to live with them and learns that they are actually reincarnations of the creatures of the Chinese zodiac. Family problems run rampant, cats chase mice and love may not be as simple as it seems in this humorous anime.
Tohru Honda is a likable character, possibly one of the most kind-hearted characters in anime, she cannot seem to have disdain for anyone or anything. This is a quality that draws the men in this anime close to her. Even the characters that are seemingly her enemies find it difficult to be mean to her. This is a characteristic that we can relate to in real life. Yes, there is the love and romantic aspects as with every reverse harem, however, it also carries a weighty message that is essential to learn for any viewer.
---
4. Kamigami no Asobi

Episodes: 12
Aired: April 2014- June 2014
After being transported to the land of the gods, human, Yui Kusanagi tries to teach the vain and close-minded gods what it means to be human. Stuck in this world for one year, Yui must help the gods grow to understand human needs and desires in order for them to overcome the obstacles in their respective futures.
With a crossover into mythology, Kamigami no Asobi focuses on many different religions and gods. The storyline is intriguing and the characters are deep and well-developed. Any fan of reverse harem anime would likely enjoy this and, while many scenes may be over-dramatic, it does not cheapen the experience of this anime.
---
3. Kamisama Hajimemashita (Kamisama Kiss)

Episodes: 13
Aired: October 2012- December 2012
Similar to Fruits Basket, Nanami Momozono is homeless and feeling discouraged. She winds up at a temple and is bestowed with the power of the god. With this god-power, comes several shrine spirits who are none too happy to see her. A fox-spirit, Tomoe, soon becomes her familiar and they explore the spirit world in hopes of making it a better place. Along the way she meets other male characters, making this a reverse harem, and forms bonds of friendship in both the human and spirit world.
Kamisama Hajimemashita focuses mainly on the relationship of Nanami and Tomoe, however, the other relationships are appealing and comedic. Each character is immersive and allows the viewer to connect without being sickeningly sweet. This anime is great for anyone looking for a fun, light-hearted and comedic anime.
---
2. Akatsuki no Yona (Yona of the Dawn)

Episodes: 24
Aired: October 2014- March 2015
Raised as a spoiled princess, Yona is shocked when her father is murdered at the height of his controversial rule. Armed with a single bodyguard, the princess must run from the assassins and leave the leadership of her kingdom to the murderous Suwon. She soon learns that a power resides within her that holds a deep connection with reincarnations of the four dragons. Together, the dragons, the princess, and her bodyguard, Hak, must band together to resolve the injustice that resides within her kingdom.
Akatsuki no Yona is an anime that will inspire a deep warrior spirit within anyone who watches it. Her bravery and determination are admirable. However, Yona is a very relatable character that has flaws and can be discouraged. This tale of friendship goes beyond a good reverse harem; it is an excellent anime as a whole.
---
1. Ouran Koukou Host Club (Ouran High School Host Club)

Episodes: 26
Aired: April 2006-September 2006
When Haruhi Fujioka gets a scholarship to Ouran High School, she is hell-bent on being the best student possible. However, her plan is thrown into chaos when she breaks an expensive vase and has to work back her debt in Ouran High School Host Club. Mistaken for a man, they have her join the host club and work among them. The wealthy members of the Ouran Host Club work to win Haruhi's heart in this comedic anime.
Haruhi is an entertaining but clueless character. She is completely unaware of any flirting that happens between her and the club members. While this show may feel juvenile at first, it develops extraordinarily well. The art is beautiful and the characters are entertaining and cohesive. In our opinion, this is the best reverse harem that has come out as of yet.
---
Final Thoughts
There are many good reverse harem anime, whether you prefer dark and sultry or light and comedic, there is definitely a reverse harem for all tastes. If you're a girl who likes to be the center of attention or simply a viewer looking for something exciting or new, reverse harem anime are a must-see category for everyone.
We hope that you have enjoyed this list of the top 10 reverse harem anime. If you have any comments or think that anything should be added to or subtracted from this list, please leave it in the comments below.
---
---
---
When it comes to guilty pleasures, are there none better for girls and women alike than reverse harem anime? Ah, reverse harem anime, filled with bishounen and the potential for romance (or fantasy)! However, there are some really great reverse harem anime out there that you just don't have to feel guilty about!
Contrary to popular belief, reverse harem anime can actually be great to watch. In fact, we've comprised a list of top 10 reverse harem anime for your pleasure. Of course, this is an updated list that we have created. If you want to see the old list of reverse harem anime, it'll be located at the bottom of this article. For now, let us present you with our updated list of top 10 reverse harem anime!
10. Amnesia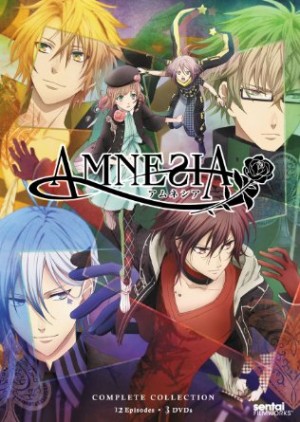 Episodes: 12
Aired: January 2013 - March 2013
A girl wakes up to discover that all of her memories are gone, including the memories of her own identity. All she has is her cell phone with names of people she doesn't recognize. We can't forget that she can also see a supernatural being named Orion who has decided to help the girl figure out her own identity, her boyfriend, and the rest of her life. Except, she's got to figure it out without telling anyone!
Amnesia is a popular reverse harem anime based on the extremely popular otome game of the same title that is now available in English on the PS Vita. The anime follows the storyline of the video game fairly closely, allowing you to experience a relationship with each of the love interests and in the end, you can decide on who you want to be your husbando! What makes Amnesia so interesting is the mystery that follows the main character as she tries to figure out her situation in each scenario. You can't forget, it's so moe to be able to experience all the character tropes here! Oh, dere! Combine that with the beautiful art style and you just can't deny that Amnesia belongs on this list of top 10 reverse harem anime!
---
9. Dance with Devils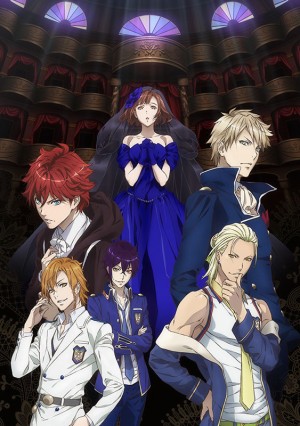 Episodes: 12
Aired: October 2015 - December 2015
Tachibana Ritsuka has never done anything wrong, but one day, she is called forth by the student council. The student council has a few questions for her, but they do not seem to have anything to do with her as a student! Ritsuka finds herself amidst a supernatural world after her mother is kidnapped. Vampires and devils have only wanted one thing from Ritsuka: The Grimoire. Then Ritsuka's older brother Lindo comes home after studying abroad, but things just seem to get more confusing.
Dance with Devils is an anime that aired last fall, but it is quite an excellent reverse harem. Combining different aspects of popular reverse harem such as idol elements, supernatural beings, and rather forceful bishounen, it is a reverse harem aiming at success! There is so much intrigue in the plot that you'll stay tuned, even if some of the cliches aren't your thing. You may think that Dance with Devils will flow a certain way because of how it first presents itself, but oh no, it most certainly is not that bland of an anime. The plot is plenty dynamic.
---
8. Hanasakeru Seishounen

Episodes: 39
Aired: April 2009 - February 2010
Harry Burnsworth is a major power in the political and business world and his daughter, Kajika Louisa Kugami Burnsworth has been living on the island of Giviolle since the age of two for her own safety. On the island, Kajika befriended a white leopard named Mustafa and a boy named Li Ren Fang visited her on occasion. Now, Kajika is fourteen and must decide on her future husband amongst three candidates that her father has chosen. Kajika must figure out who her possible fiances are, but even they do not know that they are her fiances. This is only the start of something so much more.
Hanasakeru Seishounen is a fairly recent anime that actually has a strong female lead (who knew?)! Kajika is a girl who makes her own decisions and she takes life by the horns, undeterred by the challenges that come into her path. Hanasakeru Seishounen is not your normal reverse harem, either, as there is a clear romance in the anime, but it isn't tainted by romance. There are many things going on in the plot from political struggle, family mysteries, rivalries, and so much more. This may be a reverse harem, but it is far from boring!
---
7. Hakuoki

Episodes: 12
Aired: April 2010 - June 2010
It is 1860, the Edo period in Japan, and Yukimura Chizuru has come to Kyoto in search of her father, a doctor who she has lost contact with since he moved to Kyoto for work. Chizuru disguised herself as a man just in case, but still finds trouble when she is attacked by several samurai and strange men who don't appear human. Luckily, the Shinsengumi save the day, but now, they have taken her to their base to keep her quiet.
Do you like mystery, intrigue, the Shinsengumi, action, and bishounen? Hakuoki has them all! You've heard of the Shinsengumi, but what happens when you romanticize these legendary samurai and inject the supernatural into Japan's Edo period? You have one gripping story sure to really grab you. Hakuoki is not an anime to take lightly; Watch as the samurai lose their way, defend their way of life to their deaths, and find love in the process.
---
6. Yamato Nadeshiko Shichi Henge

Episodes: 25
Aired: October 2006 - March 2007
Four bishounen find themselves living under the same roof in a large mansion for free. Takano Kyouhei, Morii Ranmaru, Toyama Yukinojo, and Oda Takenaga think it'll be a wonderful life since they are only given one condition for living in the mansion: turn the landlady's niece into a "lady". When Nakahara Sunako reveals herself, they are more than a little surprised to see that she is a horror movie fan who looks like she's a character out of a horror film! Sunako suffers from being crushed in the past so now, she has low self-esteem, cares little for beauty, and gets nosebleeds when she even glimpses at something of beauty!
Yamato Nadeshiko Shichi Henge is an underrated reverse harem that many tend to turn away at first due to the art style (if they're bishounen, they should look like it, right?), but once you give the anime a chance, you won't regret a second of it. Yamato Nadeshiko Shichi Henge is one of those few reverse harem that falls in the comedy category, but it excels in comedy and entertainment value. Sunako suffers because she thinks she's ugly while the boys suffer due their good looks. Damn, it's hard being shallow. You will find yourself caught off guard constantly in this anime as Sunako is definitely not your usual shoujo heroine, but of course, our bishounen are not your typical reverse harem either.
---
5. La Corda D'Oro~Primo Passo~

Episodes: 25
Aired: October 2006 - March 2007
Hino Kahoko is in the normal branch of her school, but there is also a music branch for students studying music. There is a music competition that allows students from both branches to compete against each other, although few compete from the normal branch. Kahoko meets Lili, a fairy who gives her a magic violin which gives her musical ability. Kahoko may not know much about music, but now she's been given the power to compete in the music competition whether she wants to or not!
For many who love musical anime, let's check out the first musical reverse harem: La Corda D'Oro~Primo Passo~. Kahoko may seem like your usual weak shoujo heroine, but she shows us how dynamic she can be! Kahoko struggles with her sense of self and music while alongside a group of young men who also have their own internal struggles. La Corda D'Oro~Primo Passo~ is an amalgamation of sound, developed characters, and plot which you just don't find too often in reverse harem anime.
---
4. Saiunkoku Monogatari

Episodes: 39
Aired: April 2006 - February 2007
Kou Shuurei was born into a noble family but lives in poverty while taking many odd jobs to survive. Shuurei's father is an archivist working in the Imperial Library, but it doesn't pay well. Together, Shuurei and her father manage to get by, barely. One day, Shuurei is approached by a court advisor who wants her to be the concubine of the new emperor in order to influence him to be a better ruler. Of course, this is in exchange for 500 pieces of gold. Shuurei wouldn't pass this up for her life, especially when rumor has it, the emperor enjoys the company of men. Or is that so? Now, Shuurei finds herself working within the palace and stoking the fires of a dream long forgotten: to become a court official. Can she achieve it if it is against the law for women to do so?
Shuurei is no pansy; she has sass, attitude, and all the talent which help make Saiunkoku Monogatari as amazing as it is. Yes, there are bishounen all around Shuurei who have their eyes only for her regardless of their wealth and social status, but this is not a story focused on love. Shuurei spends all of her time pursuing her personal ambitions and overcoming hurdles at every turn while putting her love life on the backburner, but that doesn't mean Shuurei doesn't think about it! If you're absolutely sick of those weak ass shoujo heroine, reverse harem with generic plots, and all the same character tropes, Saiunkoku Monogatari will be a refreshing change of pace.
---
3. Ouran High School Host Club

Episodes: 26
Aired: April 2006 - September 2006
Fujioka Haruhi, the scholarship student attending the prestigious Ouran High School, was seeking out a place for study one day until she comes across the Ouran High School Host Club. The Host Club is a place where bishounen help to relieve the students of Ouran High School from their everyday boredom. While attempting to flee, Haruhi knocks over a very expensive vase and must work off the debt as the Host Club's dog. That is, until the king, Tamaki realizes Haruhi has the potential to be a real host! The only thing is, Haruhi is a girl and Tamaki failed to realize it! Now, Haruhi's life is full of extravagant parties, cosplay, charming girls, and hiding her gender.
Ouran High School Host Club is perhaps one of the funniest reverse harem out there, and one of the few gender-benders to actually receive an anime adaption! The bishounen are fully aware of their character tropes, but they own them, taking advantage of them to sway the hearts of maidens! What with the crazy adventures, great luxury, and the ignorance of the poor, there is never a dull moment in this host club.
---
2. Akatsuki no Yona (Yona of the Dawn)

Episodes: 24
Aired: October 2014 - March 2015
Princess Yona lives a sheltered life in the lap of luxury without knowing the truth that dwells beyond her palace walls in the Kingdom of Kouka. One day, her father was murdered at the hands of her beloved, Su-won, who has forced Yona to flee for her life with childhood friend and bodyguard, Son Hak, by her side. Yona soon learns that not everything is as blissful as she imagined it to be. The kingdom is overrun by poverty, corruption, and dissatisfaction over the ruler, which makes it that much harder for Yona to find a way to take back the throne.
In this day and age, Akatsuki no Yona is one reverse harem that does it right! Yona starts off as naive and infantile but slowly develops into a strong woman who everyone relies on. Each one of the characters actually has their own personalities and back stories, the romance is not a dominant part of Akatsuki no Yona, and there are still many mysteries that keeps Akatsuki no Yona from ever getting dull.
---
1. Fushigi Yuugi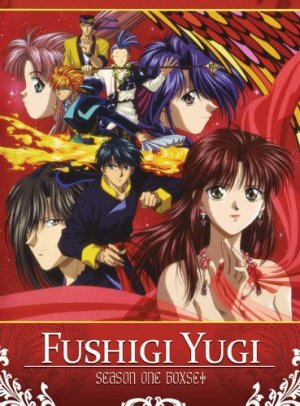 Episodes: 52
Aired: April 1995 - March 1996
Yuuki Miaka and Hongo Yui were visiting the National Library when they were whisked away inside the book, "The Universe of The Four Gods." Here, Miaka has the responsibility of the priestess of Suzaku so she must gather the celestial warriors to summon Suzaku to grant her wish to bring peace to the nation. Unfortunately, the nation of Seiryuu has gotten their hands on Yui and manipulated her into being the priestess of Seiryuu. Now, they are enemies fighting on the opposite side of a war, racing to be the first to summon their respective gods.
As old as it is, Fushigi Yuugi does not fail in any way as a reverse harem. You have a dynamic heroine who struggles with what she knows is right, her friendship, and her relationships. You have a group of bishounen who all have their own internal struggles and heart-wrenching love stories. There's plenty of comedy with Miaka, Noriko, and Tamahome (and occasionally, Chichiri), but there's plenty of drama. The plot is so dynamic that there are surprises at every turn. There's romance, heartbreak, and tragedy. Yes, Fushigi Yuugi is old, but it encompasses everything a reverse harem anime should strive for.
---
Final Thoughts
Why call reverse harems a guilty pleasure when you should fully find pleasure in watching them? With this updated list of reverse harem anime, we hope you will be able to enjoy some quality reverse harem that doesn't leave you feeling guilty. For more, you might also want to check out Norn9: Norn + Nornet, Uta no Prince, Brothers Conflict, or Hiiro no Kakera. There are plenty of great reverse harem anime out there to enjoy!
Are there any more reverse harem that you guys love? What do you think about the list? Share your thoughts and favorite series so we can continue to enjoy reverse harem!
---
---
Well, well... Reverse Harem Anime. Isn't this genre quite obvious? After all, guys have their own Harem anime, so why shouldn't girls have their own too?
Most of the Reverse Harem anime are adapted from Otome Games, but this genre is not based essentially on it. A lot of "non-official" reverse anime are described as simple romance anime, but come on, there is clearly harem in them if there is more than three guys surrounding the heroine!
So, between all kinds of anime, here a selection of the best that you can find for Reverse Harem anime.
Enjoy!
10. Brothers Conflict

Episodes: 12
Aired: Jul 2013 – Sept 2013
Hinata Ema is the only daughter of Hinata Rintarou. One day, she learns that her father is to remarry Asahina Miwa. Because Ema doesn't want to disturb them, she decides to live with the 13 sons of Miwa, in the Sunrise Residence. But living together with 13 boys will not be that easy, especially when Ema is trying her best to see them as brothers, whereas they all gradually have different feelings for her.
The story is simple, but this is the best description of a reverse harem. The heroine is living with her 13 brothers and because of the feelings they have for her, they sometimes fight each other. The characters are really different and the casting is a real pleasure for the ears!
---
9. Amnesia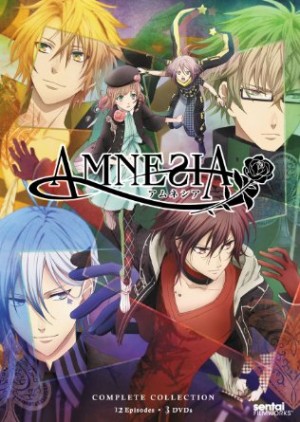 Episodes: 12
Aired: Jan 2013 – Mar 2013
One day, a young woman wakes up and realizes she has lost all her memory, even her name. Then she meets Orion, a boy only she can see and who seems to be responsible for her amnesia. With his help, the heroine will travel through many different dimensions to find out who she is and what her relationship is with the four boys, who seems close to her in every dimension.
The heroine has no name and in each episode she has to deal with one of the guys in a different way. The story is mysterious and interesting, with the heroine having some flashbacks, the viewer should be as lost as her. The different relationships that she has with each guy is also quite moving.
---
8. Diabolik Lovers

Episodes: 12
Aired: Sept 2013 – Dec 2013
Yui Komori is an ordinary girl who used to live with her father, a priest in a church. Because of his journey abroad, Yui has to go live with her relatives, the Sakamaki family. As she arrives at the mansion, Yui meets the six brothers of the Sakamaki family, but she finds out she has been sent in there for a completely different reason than what she has been told.
This one has a rating for violence and profanity, though, it's still an interesting story. A story about vampires, it is quite obvious it will not be as cute as any romance anime out there, but that is why this show is catchy. The Sakamaki brothers all have feelings for the heroine, but they have their own way of showing it.
---
7. Hanasakeru Seishounen

Episodes: 39
Aired: Apr 2009 – Feb 2010
Kajika is the daughter of Harry Burnsworth, president of the Burnsworth Empire. As she arrives in Japan, Kajika enters a new high school, but soon, her father summons Kajika to him and propose a game to her. She will have to choose among three men selected by her father, to become her husband and be loved by him in return. But none of the chosen men will know about this game and Kajika will not be aware of their identities. Li Ren, member of the multinational Fang, will stay by Kajika's side to advise her.
With some politics and drama aspects, the story is interesting and the fact the heroine is playing a game of seduction is funny. With a harem actually composed of four men, the romance aspects are cute and moving.
---
6. Hiiro no Kakera (The Tamayori Princess saga)

Episodes: 13
Aired: Apr 2012 – Jun 2012
Kasuga Tamaki is called by her grandmother in a small town she hasn't visited for years. Then, she finds out she has to succeed her grandmother as the Tamayori Princess and to protect the seal of a demonic sword. Forced to live in this town, and to enter a new school, Tamaki is now surrounded by the five guardians who have to protect her from malefic spirits, or other dangers she has to face as a Tamayori Princess.
An interesting story with a different aspect on fairy tales, and the dreams of becoming a princess. Tamaki cannot escape from her destiny, even if she tries at the beginning. She is always protected by the five guardians and the relationship she has with them is worth seeing.
---
5. Uta no Prince Sama

Episodes: 13
Aired: Jul 2011 – Sept 2011
Nanami Haruka wants to become a composer and to write a song for the idol she loves the most. In order to reach her dream, she enters the Saotome Academy, a performing arts school, where all students aim to become idols or composers. In order to graduate and work in the Shining Agency, she will have to team with an aspiring idol and work together with him. But the choice will not be that easy.
For all the fans of music and cute romances. The story can seem simple, but it works very well. Haruka is surrounded by six aspiring idols (seven actually) and she will try to graduate with them. All the guys are really different, so there is obviously one of them that each of us will go crazy over!
---
4. Hakuouki: Shinsengumi Kitan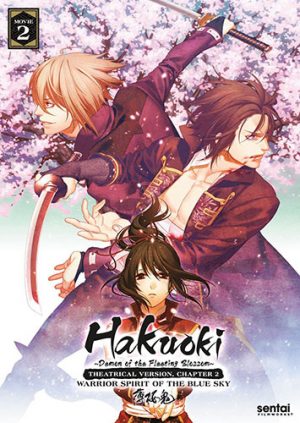 Episodes: 12
Aired: Apr 2010 – Jun 2010
Yukimura Chizuru lives in Edo with her father. Due to the journey of this latter in Kyoto, Chizuru lost contact with him and decides to dress up as a man and goes looking for him. As she arrives in Kyoto, she is attacked by strange men and then saved by the Shinsengumi. However, the members of the Shinsengumi are hostile against her, and debate in order to know what they are going to do with her. When they find out she is looking for her father, who is none other than the doctor they are seeking for, they decide to keep Chizuru under their protection.
In a historical universe with some supernatural aspects, the story is catchy and with a lot of action between the romance aspects. Protected by a lot of handsome guys, Chizuru will have to face the truth, even if she doesn't want to accept it.
---
3. Akatsuki no Yona (Yona of the Dawn)

Episodes: 24
Aired: Oct 2014 – Mar 2014
Yona is the princess of the Kingdom of Kouka. She lives peacefully in the castle with her father, the King II, along with her bodyguard and childhood friend, Hak. In love with her cousin Soo-won, the life of Yona changes drastically on her sixteenth birthday, when Soo-won murders the King II. Because of this, Yona doesn't have any another choice than to run away from the castle with Hak. She will then have to look for the legend of the four dragons in order to achieve her destiny.
Obviously, the legends of the dragons are all guys, and even if this show is more about a love triangle, you can easily see reverse harem in it as all the guys are more or less attracted by Yona. The story is full of fantasy and action, and it is really worth seeing!
---
2. Kamigami no Asobi

Episodes: 12
Aired: Apr 2014 – Jun 2014
Kusanagi Yui is an ordinary high school girl who lives in a temple with her family and practices kendo. One day, she finds a sword in the temple and is summoned by the God Zeus, in a world he created. He asks Yui to stay in this world, with some other young Gods in order to teach them human feelings, such as love. In order to get out of this world, Yui will have to teach the other gods about human feelings to strengthen the link between the human world and the God world.
The characters are all stuck in a world created by Zeus, where he is the one to rule. The young Gods Yui has to teach mostly dislike humans or have some issues with them, so the mission seems difficult, but all of them will gradually have feelings for the heroine.
---
1. Ouran High School Host Club (Ouran Koukou Host Club)

Episodes: 26
Aired: Apr 2006 – Sept 2006
Because she could get a scholarship, Fujioka Haruhi was able to enter the prestigious Ouran Academy. Despite the fact she is a commoner, and that a lot of people say things behind her back, Haruhi just lives and studies peacefully in the academy. But one day, she meets the members of the Host Club and accidentally broke a 8-million yen vase. In order to pay them back, she will have to work as a host in the club and leave behind the peaceful days she was living.
This one is really deserves the first place spot of this Top 10. First of all, the story is really funny and there is no way viewers can watch this with a straight face. Also, the characters are all really moving and some of them easily falling for Haruhi. Even if it is more seen as a simple romance anime, the reverse harem is quite obvious in it. This one is a must-see anime!
---
This is the end of our Top 10! What do you think about it? Did I make some good choices? Or is there another anime you would like to see in this list? Let us know and leave a comment below!
---