También puedes leer este artículo en:Español
Have you ever wondered what would happen if someone you knew ended up being a terrifying ghoul? Would you be able to sleep well again knowing, all around you there's a haunting secret that is spreading throughout your city? These questions have most certainly popped up in the minds of these six characters in our anime like Tokyo Ghoul. Every step they take leads them down another mysterious path, which only spawns more trouble as they all seek out the truth behind the terror. This is the remake version of the original six anime like Tokyo Ghoul, so if you'd like to see our previous listing, be sure to check it out below. So with all that being said, let us dive right into this crazy adventure.
Similar Anime to Tokyo Ghoul
1. Parasyte: The Maxim [Kiseijuu: Sei no Kakuritsu]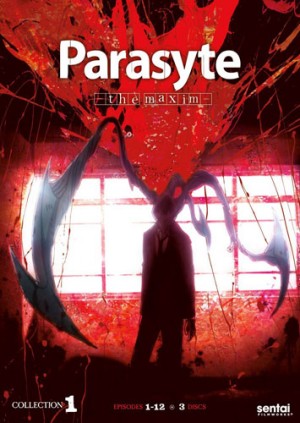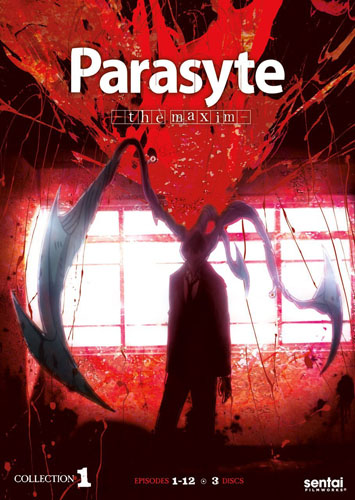 Episodes: 24
Aired: October 9, 2014 - March 26, 2015
Parasyte looks at the world of Shinichi Izumi, whose life takes a huge turn for the worse when parasitic aliens invaded his city causing extreme chaos. These aliens burrow themselves into the brains of vulnerable humans, using their body as a shield and can morph into an array of forms to feed on other unsuspecting targets. One of these parasites finds its way into Izumi's body, but fails to find his brain and ends up in his right hand instead. The parasite named Migi tells Izumi of the threat that these parasites pose to the Earth, and so the two must work together hand in hand to put an end to the threat, while relying on each other to stay alive.
Izumi and Ken have both been thrown into a world where they never expected themselves to be in, which led to an extreme life changing experience. They both were the victims of an attack which cursed them with a power that took over a part of their body. The two must now come to terms with their new destiny, while also understanding how to fully utilize their new forms. Izumi undergoes a huge change in his character once he realizes how much of his life is affected, and how big of an impact he has on the world around him. Now Ken and Izumi have to both rely on tactical measures in order to outsmart their opponents, who too also have extremely intelligent strategies to be one step ahead. It's a huge chess match to see who can perform the checkmate first before it's too late, and that's what brings the excitement to the series.
---
2. Deadman Wonderland

Episodes: 12
Aired: April 17, 2011 to July 3, 2011
Deadman Wonderland throws you right into the action, as we see Ganta fighting for his life within the first few episodes. Ganta finds himself in the midst of struggle as he is framed for a gruesome crime at school he didn't commit. His entire classroom is butchered by a mysterious individual in red, and it's now Ganta who must find out who this enemy is while at the same time, keeping his head atop his shoulders. Ganta encounters a mysterious young girl named Shiro, who teams up with him in order to run through the gauntlet of deadly events at the prison. Ganta must now use his wits along with strong teamwork to get him out of the situation he's in and bring himself one step closer to the answer.
Both anime involve a young boy whose life takes a turn for the worst when they're thrown into an unexpected scenario without their consent, and must now come up with ways to survive at all costs. Ken and Ganta have been shunned from society and are seen as the enemy, and now must try and convince the world around them that there's a greater threat ahead. Brutal murders constantly take place in both anime, where the weak are weeded out from the pack, and the strong continue to dominate. These shows give us a glimpse real life problems that we currently face in society, where segregation and neglect run rampant and now the world needs immediate change before it escalates.
---
3. Ajin

Episodes: 13
Aired: January 16, 2016 - April 9, 2016
Ajin tells the story of a species of the same title that had been tracked down in Africa. Ajin are said to have immortality along with supernatural powers, but behave just like any normal human being. Since its first discovery, more and more Ajin have found their way into the present world, and Kei Nagai is one of the characters who encounters one in a tragic way. After walking home from school, Kei is killed instantly by an oncoming truck, but is revived by a mysterious dark matter. After rising from the dead, the towns people immediately targeted him as an Ajin, and from there the action begins. The anime tries to express some complex truths about life and death, while showing us the more dark side of human nature along with it.
Kei and Izumi suffer at the hands of another by some tragic event, which leads them into a world they never asked to be a part of. They both have transformed into a completely different being, allowing both protagonists to revive themselves after being killed. They both must now use these new forms as defense mechanisms to help put an end to the constant terror that threatens their city, but to also protect the ones they care about. Neither characters posed a threat to the world prior to their curse, which was undeserving, but now are both targets by humans because of their accidents.
---
Any Anime Like Tokyo Ghoul?
4. Mirai Nikki (Future Diary)

Episodes: 26
Aired: October 9, 2011 - April 15, 2012
Mirai Nikki is a supernatural thriller produced by Kadokawa Shoten, which places focus on Yukiteru, who soon discovers that his habit of conversing with imaginary friends through his cellphone (his diary), eventually becomes a terrifying reality. By fate, Yukiteru is confronted with a girl named Yuno who he builds a romantic connection with throughout the series. This close relationship however eventually becomes a survival game, where both Yukiteru and Yuno must eliminate their enemies while using their equipped diaries, that allow them to assist one another in this fierce battle conducted by God himself. The winner is rewarded with the throne, becoming the ultimate leader of the universe.
Kei and Yukiteru get pulled into a world that they never wanted to be in, and must now roll the dice playing the game pertaining to life and death. The two must contemplate their intentions as they must risk taking the lives of others in order to survive, while encountering enemies who show no remorse to kill them. Their every decision leads them down various paths which they must evaluate, and see what solution prevents them from dying the fastest. Kei and Yukiteru start off quite weak early in the series, but as the story progresses they too find strength in their ability to stay alive at all costs.
---
5. Kyoukai no Kanata

Episodes: 12
Aired: October 3, 2013 - December 19, 2013
Mirai Kuriyama is a member of the Spirit World warriors, who wield the power to employ their blood as weapons. Mirai is given the task to track down and kill creatures known as "Youmu", who are said to take the appearance of negative human emotions in physical form. Mirai encounters Akihito Kanbara, a rare half-breed of Youmu in human form. She plunges her blood saber into him in a state of panic, only to realize that he's been granted immortality. The two form an unscripted friendship from then on that revolves around Mirai constantly trying to kill Akihito, to boost her confidence as a Spirit World warrior.
Akihito and Kei are both half-breeds which allow them to utilize the powers that their enemies use at any time. This however leads to them becoming the hunted instead of the hunter because the world sees them as different, and must now be eliminated as a result. The two must come to grips with their new powers, and somehow find solutions to use them effectively in order to survive. There's always an obstacle that they must face which challenges their sanity, since they must sacrifice one thing for another at all times. Extreme decision making have become the responsibility of these two main characters, and whenever they're faced with dilemmas the two must always use their correct judgment, otherwise they suffer.
---
6. Witch Hunter Robin

Episodes: 26
Aired: July 2, 2002 - December 24, 2002
Robin is a 15 year old craft specialist who came to Japan from Italy, to work for the STN- Japan Division. She was to replace a member who was killed in battle, and so it became her mission to capture witches alive to further discover why they became witches in the first place. In a world full of betrayal, Robin is on a journey to not only uncover the mysteries of the existence of witches, but to uncover the dark pasts of her own life leading up to Japan. Robin comes across a male individual named Amon, who she becomes attracted to, and the two work together to chase conspiracies. Amon shares somewhat of a similar dark past to Robin, and so her mission is to dig into his life to find more answers.
Kei and Robin find it extremely difficult to fit in with society because of how different they are. They both resemble the look of a human, but possess abilities that surpass the human capability. Whenever confronted with the choice of choosing a side to fight with, the two find it very hard and are always constantly running back and forth trying to decide. Both Kei and Robin enlist in an organization that will help them to put an end to the threat that the two never expected to be a part of in the first place. So now with their life in a whirlwind of affairs, they must now collect all of the pieces to the puzzle and place them together to find the right solution.
---
Closing Statement
When we observe and consider something for a moment, all of these anime share a very deep and disturbing truth about the world we live in. They featured characters who were robbed of their freedom and will to live, and are then thrown into a world full of disaster with no guarantee of survival. They tell us a story of how many of us are mistreated due our differences, but if you continue to stand tall amidst all the adversity you can be triumphant. Never giving up despite what the majority think, and do whatever you need to do in order to survive. If you have any other anime like Tokyo Ghoul that you feel should make the list, be sure to let us know in the comments section down below! And also follow us on twitter for the latest article updates and tweets!
As always for all of your sweet anime needs, keep it locked here on Honey's Anime.
---
---
Here is a list of anime that are similar to Tokyo Ghoul for those of you who enjoyed the show just like I did!
Action, mystery, drama, horror, supernatural and psychological elements mix up to form an incredible anime.
If you are looking to experience that kind of thrill once again, then scroll down below and check up our list!
Similar Anime to Tokyo Ghoul
1. Parasyte -the maxim-
[Japanese Name: Kiseijuu: Sei no Kakuritsu]

Episodes: 24
Aired: Oct. 2014 - Mar. 2015
Shinichi Izumi, an ordinary high school student was attacked by an organism called "Parasyte".
This organism usually embeds itself into its host's brain and take control. However, Shinichi managed to avoid this and instead, the Parasyte was limited to his right arm. It calls itself "Migi" (Which means "right" in Japanese) and together, they start a strange symbiotic life.
Different creatures live in one's body. The protagonist is very weak at first but he gradually becomes confident and steady. There are of course plenty of horror elements and the story contains an in-depth introspection about what it is to be human.
---
2. Psycho-Pass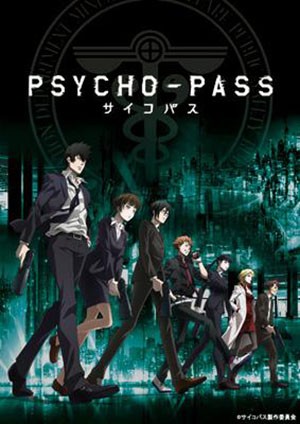 Episodes: 22
Aired: Oct, 2012 to Mar, 2013
The anime takes place in 2112 Japan. A future in which human's mental conditions and characteristics are precisely measured by a supercomputer called the Sibyl System. Those characteristics translate into a hue on their "Psycho-Pass" which opens or restrict the kind of life people can live. The story revolves around the Security Police who faces "criminals" judged by Sibyl System.
The resulting atmosphere is similar to Tokyo Ghoul (TG). TG's opening song is awesome right? The OP for Psycho-Pass 2nd season is played by the band "Ling Tosite Sigure" the same one that did the OP for TG. You might say that they were chosen especially because the atmosphere of the two anime is similar.
---
3. Deadman Wonderland

Episodes: 12
Aired: Apr, 2011 to Jul, 2011
One day, Red Man appeared in front of Ganta, a middle school boy, and his life completely changed. Red Man slaughtered his classmates and Ganta was set up as the one who killed all his classmates. He was sent to a facility named Deadman Wonderland and….
You can enjoy Ganta's growth as well as horror aspects of the show! The weird heroine, Shiro, is cute!
---
Any Animes Like Tokyo Ghoul?
4. Blood-C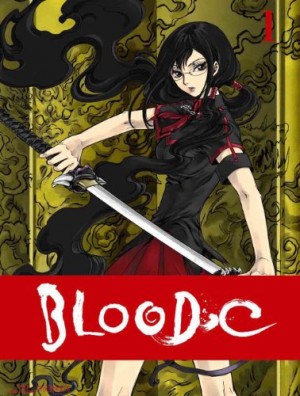 Episodes: 12
Aired: Jul, 2011 to Sep, 2011
The protagonist is a priestess of the Ukishima shrine. While she is living a peaceful life in high school on one side, on the other side, she fights with mysterious creatures called "Old Ones", monsters with strength manifolds superior to that of a human. The battles increase in intensity and soon her peaceful life is destroyed. At the same time, she is suffering from flashbacks and notices that her life was streaked with unnatural events.
The start of the show is mainly daily life scenes, so it might feel a little boring at first. However, the story gradually pick up pace and soon you'll understand why they arranged it like this. Horror elements become prominent as the story progresses so stay away if you're weak with that stuff!
---
5. Ga-Rei: Zero

Episodes: 12
Aired: Oct, 2008 to Dec, 2008
Can you kill the one you love out of love?
Episode 1 is a feint. Don't drop this anime until you've watched episode 2 no matter how much the first episode confuses you! I'd like to say more, but this would be spoilers. The whole anime is a prequel to the manga "Ga-Rei", and Ga-Rei: Zero is considered to have surpassed the manga!
---
6. Corpse Demon [Japanese Name: Shiki]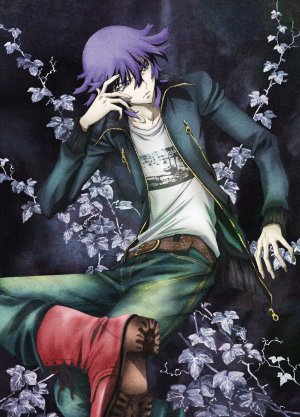 Episodes: 22
Aired: Jul, 2010 to Dec, 2010
Sotobamura is a small village with a population of 1,300. It is rural village set between mountains and isolated from the other towns. In this town, the custom is to bury people, not cremate them. One day, three people in the village died but no one believed that it could have been a crime.
Following this, people started dying one after another, with the cause being unknown…
It's a psycho-suspense show so you should avoid spoilers if you want to enjoy it. It's a scary story, but sad at the same time.
---
---