También puedes leer este artículo en:Español
Black Friday has come and gone, but the shopping season has barely just begun! Marking the end of the year, December is the ideal time to reminisce over the events of the last 12 months. Was 2018 a good or terrible year? Obviously, the answer will vary from person to person, but there is one element that connects all of us: anime!
Seeking to purchase a gift for a close friend? Or, feel like treating yourself? Well, there are literally hundreds of anime-themed presents available to purchase! Frankly, the overabundance of choice can be somewhat daunting. The safest bet would be to opt for a Blu-Ray set, but streaming services have reduced this rather expensive practice's shine. Luckily, we have your back!
10. Hello Kitty 18" Carry-On Suitcase

A beloved cartoon character in Japan, Hello Kitty is a cultural icon. Created in 1974, Yuko Shimizu's adorable feline has lent her likeness to clothes, manga, anime, music, video games, and toys. Ranking among the highest-grossing franchises of all time, Hello Kitty started off as a mascot aimed at young girls; however, the cat's popularity gradually transcended age and gender. Nowadays, Hello Kitty is a cultural ambassador for Japan and a name known across the globe.
Due to the brand's popularity, Hello Kitty's biggest issue is that there are simply way too many options. Where does one even start? While most kids and certain adults may be satisfied with a plush toy, Hello Kitty's reach extends into all forms of merchandise. An anime fan who loves to travel might appreciate a carry-on suitcase covered in Hello Kitty's cuteness! Packaged upon four 360-degree wheels and protected by a combination lock, Sanrio's $160 suitcase is a fitting gift for those always on the go.
Available in two designs and multiple sizes, this suitcase ensures Hello Kitty is always by someone's side!
---
9. Dragon Ball Z Hot Topic Shirt

Regardless of a person's opinion on the franchise, there is no denying Dragon Ball Z's influence. For better or worse, Akira Toriyama's shounen anime paved the way for the likes of One Piece, Naruto, and Bleach. Goku's face has to rank among the most instantly identifiable across the entire entertainment industry, one extending beyond anime or manga. Spawning approximately 5 million video games and around as many toys, Dragon Ball enthusiasts seldom have to look far before stumbling across some form of memorabilia.
Dragon Ball FighterZ is a solid choice for Saiyans with an affection for gaming, but Arc System Works' fighter hit the scene almost a year ago. Garnering near-universal praise from critics, it is safe to assume most fans have already purchased the game. Dropping this December, Dragon Ball Super: Broly appears set to be among the franchise's better movies, but Western countries will have to wait until 2019 to get their hands on Goku's latest adventure.
Last but far from least, Hot Topic is selling an awesome Dragon Ball Z long-sleeve shirt. Costing less than $30, this is a fairly affordable and unique option tailor-made for fans of Toriyama's property.
---
8. J-List Box – Snack Box DX

Readers living in Japan are presumably always within arm's reach of a melon bun or a rice cracker, but this privilege does not extend to the rest of the world. Now, in all fairness, the majority of big cities tend to contain a handful of novelty shops specializing in foreign cuisine, although Japanese snacks are typically tricky to locate. Online shopping has somewhat negated this issue, but picking the right item can be an arduous task.
J-List's Snack Box removes the guesswork. Modified on a monthly basis and shipped from Japan, these packages contain numerous items designed to bestow anime fans with a taste of Japan. Just to be clear, the focus is on packaging traditional and trendy treats, therefore, most of the items are not directly associated with anime or manga properties. Occasionally, J-List may include a sweet with Pikachu's face stamped on the box, but the crossovers tend to end there.
Anime fans with a sweet tooth should be more than thrilled with J-List's Snack Box! These treats may be part of everyday life in Japan, but they are exotic in Europe or America. Fair warning, purchasing this set could cause 2019's New Year resolution to be a diet.
---
7. Real Scent of Girl's Sexual Fluids JK Aieki no Kaori

Disclaimer: Real Scent of Girl's Sexual Fluids is EXCLUSIVELY for adults!
Boasting borderline pornographic packaging and marketed towards the Master Roshis of the world, J-List's gift is the type of product that seems too absurd to genuinely exist. At the same time, this may be the most "anime" entry on this list, and that is saying something!
The product's description paints quite an enticing but puzzling picture. Recreating the scent of a girl's "love nectar," this item distills the essence of its source material into a sellable and readily accessible form. Containing 10 ml of artificial juice, the liquid is best combined with other exciting goods like clothing or body pillows. Actually, the last one may not be such a great idea. Everyone knows that "love nectar" leaves a stain.
Real Scent of Girl's Sexual Fluids is the perfect gag gift! Thankfully, the item can be ordered anonymously, so a buyer will not be forced to avoid making eye contact with their mailman for the rest of their lives. Please note, Real Scent of Girl's Sexual Fluids does not come packaged with worn panties, and customers will need to search elsewhere for such an item.
---
6. Illustration 2019

After highlighting the worst (or best) anime-themed gift, time to shift focus to manga and illustrations. Published annually by Shoeisha, Illustration compiles over a hundred drawings into an awesome package spread across more than 300 pages. Consisting of a staggering 150 unique illustrators, this collection serves as a preview of the industry's immediate future and a celebration of the previous year's work.
Illustration 2019 should be given priority for recipients with an artistic inclination, but this gift is suitable for all kinds of fans. Adding icing to the cake, the cover art was handled by Posuka Demizu, whose resume includes Weekly Shounen Jump's The Promised Neverland. Alongside the diverse illustrations, the book contains numerous interviews with character designers and animators. Unsurprisingly, the focus is squarely on the artistic process behind manga and anime, but Illustration 2019 provides valuable insight into the medium. Please note, the book is in Japanese.
Bringing together some of the industry's pacesetters, Illustration 2019 is a work of art that celebrates actual art! In the future, Shoeisha's book will act as a time capsule for the upcoming year.
---
5. SUPERFIGHT: the Anime Deck

Once in a while, something lands on your lap that toes the line between awesomeness and nonsense. SUPERFIGHT – The Anime Deck is one of these instances. Essentially, SUPERFIGHT is the card game equivalent of ScrewAttack's Death Battle! After combining famous characters, weapons, and scenarios, the participants must then present an argument in favor of their creations. Who would win in a battle between a chainsaw-wielding George W. Bush and vegan Jack Bauer? Clearly, the answer is everyone!
Eventually, SUPERFIGHT expanded to cover anime, and there is even a digital version available on Steam. As a card game, SUPERFIGHT is hardly the most challenging or complex on the market, but fun can be had between friends. Among other characters, the anime deck includes Goku, Ash Ketchum, and the Colossal Titan.
SUPERFIGHT is a game that requires players to create their own entertainment. Sure, it supplies the tools, but contestants have to combine them in a meaningful way. Generally, the cards are just a solid color with a touch of writing. Played with a group of friends who also appreciate anime, SUPERFIGHT is well worth a try!
---
4. Anime Messenger Bags

If seeking a suitable gift for young adults, an anime messenger bag should unquestionably be considered. In order to accommodate a wide range of potential clientele, numerous anime properties have earned their own variants of this product. While some of the options lean towards a loud design, many favor a more understated approach. My Neighbor Totoro's messenger bags are especially elegant and pleasing to the eye.
As proud anime devotees, messenger bags allow our passion to be showcased to the rest of the world. Nevertheless, such an item also needs to be practical. Going by the reviews on Amazon, these bags seem to be of a consistently adequate quality. Taking into account the approximately $30 price-tag, one cannot go in expecting a particularly high-end product; nevertheless, an anime messenger bag is a useful gift for those heading to college!
---
3. Anime Crate

The gift that keeps on giving! Popularized by Loot Crate but sold by plenty of competing outlets, these surprise boxes embody the basic thrill of opening presents. Covering a range of sub-genres and price-tags, buyers are spoiled for choice when it comes to anime crates. Loot Crate offers an anime option, but sites like Lootaku and Japan Crate specialize in this type of content.
Depending on personal preference, one could opt for an action-figure heavy package or a box stuffed with edible goodies! Generally, the focus tends to be on collectibles rather than Blu-Rays or video games, although there are always exceptions to the rule. Either way, we recommend checking the store's previous crates to gain a better idea of their typical offerings.
Occasionally, certain crates are themed around a specific series, which might be particularly enticing for those with similar interests. Besides purchasing a one-off crate, many stores offer a monthly subscription service. December 25th comes only once a year, but every month could feel like Christmas!
---
2. Kill la Kill Ryuko Matoi: Bunny Version

Costing more than most consoles and set to be re-released next July, FREEing's detailed figurine is a premium collectible item that was previously sold during 2017. Re-runs are reserved for only the most desirable products, and there is no guarantee Ryuko Matoi's statue will ever be resold. Due to the statues being hand-drawn, each iteration is one of a kind! Consequently, Ryuko costs a pretty penny.
Tokyo Otaku Mode Shop's bread and butter are figures, and the store has amassed a reputation of excellence. If a statue is deemed worthy of a page on its website, one can assume the workmanship is of a respectable standard. Compared to the combat outfit Ryuko wears throughout the anime, the statue's bunny outfit can almost be classified as conservative, but that takes nothing away from the figure's attractiveness.
Due to the price-tag and release date, Bunny Ryuko Matoi can only be recommended for die-hard Kill La Kill fans. Some things are worth the wait. At the moment, the figure can be pre-ordered.
---
1. Pokémon: Let's Go, Pikachu! and Let's Go, Eevee!

System: Nintendo Switch
Publisher: The Pokémon Company Nintendo
Developer: Game Freak
Release Dates: November 16, 2018
At long last, Nintendo has blessed a home console with a proper Pokémon RPG. Set in the Kanto Region and featuring all 151 Pokémon associated with Generation 1, Let's Go, Pikachu! and Let's Go, Eevee! are love-letters to the lucrative franchise's primitive days. Marketed as remakes of Pokémon Yellow, Game Freak's JRPGs were also inspired by Pokémon Go, as the new catching system pays homage to the successful mobile game.
First and foremost, Pokémon is a gaming franchise. Predating the anime by more than a year, Pokémon Red and Blue set the precedent for the property's inevitable acclaim. Even though the cartoon is merely a footnote in the license's storied history, Ash's adventures helped introduce many Western children to anime. Pokémon sits alongside Dragon Ball Z, Sailor Moon, and Yu-Gi-Oh! as the quintessential '90s Japanese series.
While the turn-based combat is quite simplistic and grinding is a significant part of the RPG's gameplay loop, Let's Go, Pikachu! and Let's Go, Eevee! are still charming adventures and fantastic additions to the Nintendo Switch's lineup. Whether for a lifelong fan or a newcomer, Game Freak's games are a must buy!
---
Final Thoughts
Opening presents might be a blast, but finding the right gift is frequently an exhausting process. Nowadays, everything is simply a click of a button away! Unfortunately, this turns the simple act of picking a gift into an overwhelming endeavor. Hopefully, our list helps shed some light on a couple of viable anime presents!
Which anime gift is ideal for Christmas? Please let us know in the comment section below.
---
---
Folks, we don't want to alarm you but Christmas Day is rapidly approaching. In less than 2 weeks—at least for us at the current moment of typing up this article—the day to unwrap gifts will be upon us all. We know some of you might be now worried that you don't have a clue what to get for those important to you but we here at Honey's Anime have you there. Welcome to our Top 10 Anime Christmas Gift Ideas for Adults article where we will give you some gift ideas for the anime fans in your life. Though now we feel you wondering how will we share our gift expertise with you readers out there.
Here at Honey's Anime HQ we sat down and began writing what we being that we're huge otakus. That same list we knew could easily be used to help with your Christmas Day shopping needs. Below are ten different anime related themes which will help you figure out what could be used for a good gift. Thus, get your notepads ready, folks. You might want to write down some of these ideas or bookmark this page as it will make your last-minute shopping spree for gifts just a tad easier. You are very welcome in advance, folks.
10. Anime Subscription Services

First, on our list of the Top 10 Anime Christmas Gift Ideas for Adults is anime based subscription services. Several years ago, the internet didn't offer many ways of watching anime legally but in 2017, there are a variety of services to subscribe to for a rather low price point. Now, maybe your gift receiver wants to test out numerous services but can't afford it at the moment or just wants to save a few dollars. Well, you're in luck then as you can actually buy anime services for others as gifts via cards and/or online stores like Crunchyroll, Funimation or even VRV. They won't cost you a lot and it will allow you to give a Christmas gift that last even beyond Christmas Day.
---
9. Anime themed accessories

Maybe for your gift you want to do something a bit more special this holiday season and that might seem tough. Luckily for you though, it actually isn't too challenging to find gifts like this. There are tons of anime themed necklaces, keychains, wallets and even ties—for example, Danganronpa ties that mirror the protagonist Hajime from season 3—which are nice ways of being a tad more adult with your anime Christmas gifts. Though most of these items can be found in plenty of mall shops and even in bookstores that sell anime goods, it might be wise to look for these items as quickly as you can. If a store sells out of a nice keychain or necklace, then you'll have to order it online and that could take some time to arrive which could be bad.
---
8. Anime Posters/Wall Scrolls

Many adults who love anime have rooms they dedicate to anime. Think on the lines of it being a man cave as they are called but with anime themes. If you know someone like this and were looking for the ideal Christmas gift, why not get them items to adorn their rooms with? You could get anime posters and/or wall scrolls which don't cost a lot of money and come in a variety of anime themes like Naruto, Steins; Gate, Sword Art Online and Attack on Titan to name a few of the more mainstream shows. Anime posters and wallpaper are easy to find as well as many big retail stores carry them and could be ordered on websites like Right Stuf, Amazon and Tokyo Otaku Mode to name a few.
---
7. Japanese Foods and Treats

One thing everyone in the world needs and likes is food. What's great about food as a gift for Christmas is that you'd be amazed how many treats exists that are based on anime too! A lot of these foods can be bought in Japanese food stores—which exist but aren't that easy to find—and of course, online. Just be weary, folks. Buying foods online can be a risky venture so make sure to get things that won't expire during transit and from legit online stores. Though food items make for some nice gifts for those who love anime and they will thank you as they rapidly eat their gifts before your very own eyes.
---
6. Anime Art Books

Anime art books are one of the best gifts to receive regardless of the season but for Christmas they are an ideal gift. Not only are most anime art books absolutely gorgeous—just take a look at the Re:Zero artbooks—but they give that anime fan in your life something to look at and admire whenever they are laying down or just relaxing. Anime art books are a bit pricey though and can be rather tough to find if you're looking for them in brick and mortar stores. That's why we advise using the good old interweb to find some nice anime art books seeing as they are more affordable online than in stores when you do find them.
---
5. Anime Related Video Games

Now, it's very possible your anime gift recipient is also into video games, that's how we are here at Honey's Anime. Well then, here's another gift idea: anime related video games. There are literally hundreds of anime games you could buy from not only the states but even as import titles from Japan. Though be aware that anime games in Japan, while numerous, usually contain no English and thus, are unplayable to most if they have no idea how to navigate a Japanese game menu. We recommend really sticking with games that have come to the east like Sword Art Online: Hollow Realization, .hack//G.U. Last Recode or anyone of the Naruto Ultimate Ninja Storm games. These are great for gamers and for those who love anime in equal measures.
---
4. Anime Statues

Alright, so maybe you want an anime gift that isn't perishable like food and one that you know will give your loved one or family member a nice gift that extends beyond Christmas this year. Why not buy an anime statue if that is the case? Anime statues are not only beautiful but like wall scrolls/posters, come in a multitude of choices. Some of our more recent favorite anime statues are Rem from Re: Zero and the Fate/Grand Order statue of Mash Kyrielite that is soon to be released. However, anime statues are one of the harder items to gift for Christmas for numerous reasons. They can be extremely pricey—some of the ones we mentioned can go up to $100 plus—and take a long time to ship if they are coming from overseas. You might want to buy one of the statues that is already in the East but if you want, you could also get them from sites like Play Asia and J-List and just tell your gift recipient it will be a late Christmas gift.
---
3. Manga/Light Novels

Coming at number 3 on our list of the Top 10 Anime Christmas Gift Ideas for Adults is the more obvious gift choice, manga and light novels. Trust us, folks, with manga and light novels as gift choices you won't find yourself struggling to find one to wrap and place under the tree this upcoming Christmas Day. As of late, there are a ton of light novels releasing December 19th—which we actually did an article for in the form of Top 10 Light Novels You Want for Christmas—such as Sword Art Online Volume 12 and Grimgar of Fantasy and Ash volume 4 which releases on December 12th. In terms of manga, Dragon Ball Super volume 2 and your name volume 2 release December 13th. Just get to buying some of these early if you want them to be shipped to you before a specific date. Though, you can always go to numerous book stores where manga and light novels are easily found and can be purchased, though for a bit of a more normal retail price.
---
2. Anime Music/Soundtracks

Have an anime lover who listens to opening songs all day via their cell phones or mp3 players? Then your gift to them for this Christmas should be in the form of anime soundtracks or music. iTunes doesn't offer a ton of anime tracks to buy but a lot of series can be found, and if you need a specific song or set of songs from a show, the soundtrack is your best bet. Soundtracks aren't too expensive if you search from them on various sites but they can take a long while to be shipped if you go with standard shipping methods. Your best bet will be to overnight or 2/3-day ship them to your home or place of residency. This way you can wrap them and place them as a great surprise stocking stuffer for this Christmas fast approaching.
---
1. Anime Blu Rays and DVDs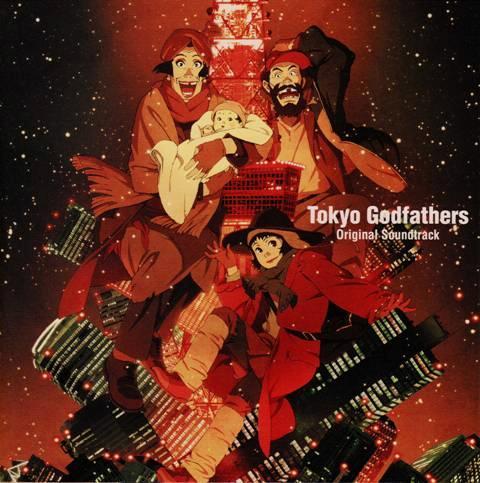 Finally, coming at number one of the Top 10 Anime Christmas Gift Ideas for Adults is another very obvious idea but sometimes forgotten about, anime Blu-Rays and DVDs. This is where you can literally rest easy as there are thousands of Blu-Rays and DVDs to choose from in the anime world. Plus, you could always get limited editions which usually aren't too much more in price making it an even better Christmas gift to unwrap for your otaku. We here at Honey's Anime recommend scouring sites like Sentai Filmworks and Right Stuf which are having huge savings on anime blu rays and DVDs this very moment. Don't worry too, a lot of these sales won't go away till Christmas Eve so you have some time but don't wait as you don't want to pay more for overnight shipping…that could destroy your savings.
---
Final Thoughts
Anime gift giving isn't as easy as many people thing it is. Trying to figure out what would be the ideal gift can take hours of scouring websites and anime themed stores, but hopefully this list we provided will make it a tad easier on you. Feel free to use the comment section below to ask for anymore advice on what to get for this upcoming Christmas and we'll try to respond as fast as humanly possible. As always, folks, if you liked or loved this article be sure to keep stuck to our hive here at Honey's Anime for even more anime articles and lists.
---