Even with the momentary end of Golden Kamuy, we find ourselves still thinking of the show – particularly the funny moments! Of course, an anime can't be funny without great characters to play off each other, and Golden Kamuy certainly had a wide range of characters to choose from. Even as the plot was sometimes serious and provided a great amount of background into the world, brief moments of unexpected hilarity made this show a bit lighter. Today, we'll highlight the funniest characters and talk about why they make Golden Kamuy better through expressiveness, contrast and their unpredictable antics.
3. Sugimoto Saichi

The main protagonist, Sugimoto strikes others as imposing, doing whatever it takes to survive. Yet, as we get to know him throughout the series and he meets other characters along the way, we see how weird and offbeat the Immortal Sugimoto really is! Sugimoto and Asirpa are quite similar in their approach, combining a rather serious nature, stemming from a hard life, with a somewhat childish personality that usually comes out only in moments of comfort and safety. While Sugimoto may struggle to make it to the next day, when he feels secure, we get to see a different side of his personality. From gazing at a tiny flower to enjoying the taste of a meal with his comrades, Sugimoto gives us plenty to laugh at. Hopefully we will get to see more of Sugimoto's personality when the second season comes around!
---
2. Shiraishi Yoshitake

Shiraishi is the classic comedic relief in Golden Kamuy. Though he is one of the tattooed prisoners, he is a rather quirky person, claiming he is called "the Escape King" for his ability to get out of nearly any situation. Though he was a target of Sugimoto and Asirpa at the beginning, Shiraishi quickly becomes one of their consistent companions, working with them to find other prisoners and gather their tattoos. Asirpa and Sugimoto often make fun of how useless he is, even though he has helped them out on their journey a few times.
Despite falling into a bit of a trope at times, Shiraishi manages to surprise and entertain in several instances. His obsession with women has gotten him in trouble, particularly in the haunted hotel episode and when he takes Inkarmat to the racetrack. All the same, he does have his more thoughtful moments where he isn't always a joke, which make him a more well-rounded character overall. You can be sure that any episode with Shiraishi will have an element of ridiculousness!
---
1. Asirpa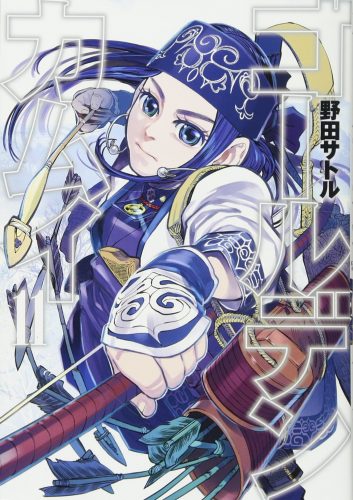 Asirpa is presented much like Sugimoto is in the beginning – a completely epic survivalist who could easily kill you. However, this persona quickly unravels into a more complex personality, including a hilarious side! She is the face of Golden Kamuy in more ways than one, as plenty of her offbeat facial expressions have taken viewers by surprise. Much like Sugimoto, Asirpa enjoys moments of comfort and safety, especially when there is food involved. Even as she is one of the only recurring female characters in Golden Kamuy, Asirpa and her radical expressions also make her the funniest part of the series!
---
Final Thoughts
Golden Kamuy is full of hilarious moments, but Sugimoto, Shiraishi and Asirpa make the anime that much funnier. We hope that you found the antics of these three just as great as we did!
Which moments of Golden Kamuy were your favorites? We would love to hear your thoughts on the anime. And stick with us here at Honey's Anime for more insight into your favorite anime and video games! See you again soon!
---