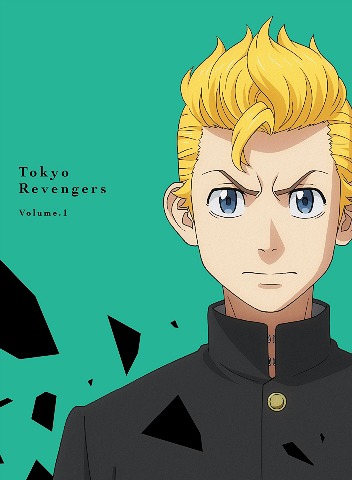 The idea of tme traveling to change the past has been done many—many—times in anime but what we love about series like Tokyo Revengers is how time travel is accomplished. Not only does the process make us smile—if only it was that simple to traverse through time—but the themes presented are truly tantalizing. One minute Tokyo Revengers is akin to a slice of life and the next it becomes a dark story of failing as one grows older and trying to find a means of dealing with past scars.
Anime that can really shock audiences like this are to be commended and applauded. We do just that with this list of 6 Anime Like Tokyo Revengers by looking at some of the best anime series that will test your emotions constantly and make you wonder if your past is really worth reliving sometimes…
Similar Anime to Tokyo Revengers
1. Steins;Gate 0

Episodes: 23
Aired: April 2018 – September 2018
After constantly failing and failing in his attempts at keeping both his friend Mayuri Shiina and his love Kurisu Makise alive, Okabe Rinatrou has given up on his alter ego and his original "mad scientist" persona. Now a focused college student, Okabe tries to just forget the pains of the past and go towards a brighter future. Then, one day, Okabe meets a young woman named Maho who forces his pains to resurface once again. Maho was once Kurisu's friend/colleague and in an attempt to keep her alive she has helped create Amadeus which is a functioning AI version of Kurisu with her past memories and ideals intact. Given the chance at rekindling his past with Kurisu, Okabe joins Maho in testing Amadeus but this test will lead to a new set of pains for Okabe and his friends to endure once more.
The original Steins;Gate was easily one of the most time travel heavy anime out there but Steins;Gate 0 captures themes from Tokyo Revengers just a bit more strongly. Like Tokyo Revengers, Steins;Gate 0 dabbles with the realization that the past is not only inescapable but always looming in the shadows. Watching Okabe try to juggle two lives—the one he once lived and his current—feels relatable and makes Steins;Gate 0 a worthy spin off to the original franchise.
Steins;Gate 0 Trailer
---
2. Boku dake ga Inai Machi (ERASED)

Episodes: 12
Aired: January 2016 – March 2016
Delivery boy Satoru Fujinuma has an unusual gift that allows him to rewind time just a few seconds when tragedy is about to strike. When someone close to Satoru is murdered and it seems as if he is about to have his life ruined becoming the prime suspect, Satoru's time-traveling ability activates but not in the usual sense. Satoru finds himself flung back to when he was a child and now must solve a past slew of murders that will change his entire future. Will Satoru be able to alter the past and solve a murder that in his timeline ended up being a cold case forgotten by all?
ERASED goes into the time travel route like Tokyo Revengers but remembers that time travel isn't as cool as it sounds. Like Tokyo Revengers MC Takemichi Hanagaki, Satoru must change his whole entire personality in order to save lives that end up taken in his present. ERASED presents a dangerous reminder that past choices can affect not just one soul but dozens.
ERASED Trailer
---
3. Ano Hi Mita Hana no Namae wo Bokutachi wa Mada Shiranai. (Anohana: The Flower We Saw That Day)

Episodes: 11
Aired: April 2011 – June 2011
Her death…that is when their entire lives changed. Jinta Yadomi was once the proclaimed leader of his friends but now he is just a teen who'd rather hole up in his room gaming than being outside. Then, on one hot summer day, Jinta is visited by someone who should be dead, Meiko "Menma" Honma. Menma seems to be real and seems more alive than most but Jinta knows this can't be real...right? The past is about to rekindle as friends from long ago reemerge but will their painful memories be a reminder of why they all stayed apart for so long?
Anohana and Tokyo Revengers are very similar even if the former doesn't have time-traveling involved. Both series deal with growth and how failure/death can change even the strongest of people in the blink of an eye. Despite the characters of both anime being young, the emotions and issues they deal with are very adult-like and truly push your heart in ways you won't see coming!
Anohana: The Flower We Saw That Day Trailer
---
Any Anime Like Tokyo Revengers ?
4. NHK ni Youkoso! (Welcome to the N.H.K.)

Episodes: 24
Aired: ___content2___
Tatsuhiro Satou lives in constant fear of the world around him. After dropping out of college, Satou became a hikikomori and tries his best to avoid stepping outside. With increasing paranoia, Satou truly feels the NHK—Nihon Hikikomori Kyokai—is trying to make more and more people like Satou. Just as his world grows darker, Satou has a strange visitor in the form of a young woman claiming that she knows of Satou's ailment and can cure him. Who is this mysterious woman and can Satou free himself from the world of anxiety and paranoia?
Welcome to the N.H.K is a truly odd series that is also quite fascinating to watch. Releasing in 2006, Welcome to the N.H.K explored the real themes of what it means to be a hikikomori and to be flooded with paranoia and fear when you think the world is out to get you. Welcome to the N.H.K echoes the concept of Tokyo Revengers by showing a protagonist struggle to escape from his current issues and try to undo the scars of the past that caused them. Even if Welcome to the N.H.K is a bit old, those who love the darker themes of Tokyo Revengers will no doubt love how dreadful Welcome to the N.H.K can be and how it shows it's never impossible to change as a person, regardless of your past circumstances.
Welcome to the N.H.K. Trailer
---
5. ReLIFE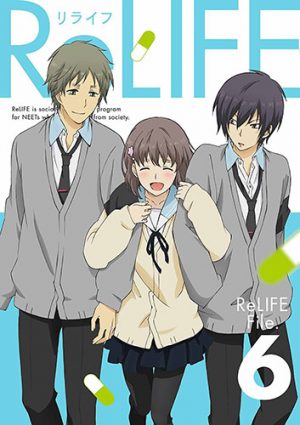 Episodes: 13
Aired: July 2016 – September 2016
Job hopper Arata Kaizaki is now 27 years old and feels as if he is a loser. Luckily, a young man named Ryou Yoake appears with a tempting offer. If Arata joins an experiment by the odd ReLife Research Institute he will be given a permanent job and the ability to do something very few can, relive his teenage life. With few other options, Arata takes the experimental drug and finds himself in his 17-year-old body. Now forced back into school, Arata will discover that school held many opportunities for him but equally was and is filled with trials and tribulations…
ReLIFE could be an example of someone's greatest dream come to fruition or be one's worst nightmare. The thought of reliving high school can be appealing to some but equally truly terrifying. Nevertheless, ReLIFE shares many similarities with Tokyo Revengers but is also a bit less intense and deals with more school life issues and personal growth as one edges closer to adulthood. We personally loved ReLIFE and recommend it without hesitation. Just be sure to watch the OVA series that acts as a true conclusion to the world of ReLIFE!
ReLIFE Trailer
---
6. Orange

Episodes: 13
Aired: July 2016 – September 2016
Naho Takamiya is about to have an unusual start to her sophomore year of high school. Running late, Naho bolts out of the house but not before finding an odd letter addressed to herself. After some initial fear, Naho finally opens the letter to discover that the note within comes from herself ten years in the future! Naho is told to follow various directions that will prevent her future which is filled with regret and sadness. Can Naho's future really be changed by just a letter or is this some sort of elaborate hoax?
Orange concludes our list of 6 Anime Like Tokyo Revengers but we made sure to end on a truly great anime. Filled with drama that is very realistic, Orange is constantly pushing the barrier between supernatural and slice of life with the way the story unfolds. Tokyo Revengers and Orange might star different gendered main leads but their challenges are very similar as they traverse the pains of school and how friendship can alter so much more than just a few future meetups.
Orange Trailer
---
Final Thoughts
Tokyo Revengers is shaping up to be one of the better anime series from this year but we can't forget some older series just like it. Have you checked out any of the anime we mentioned on our list? Comment below if you have—or plan to—and if you have your own recommendations we might have missed! Be sure to keep stuck to our non-time traveling hive here at Honey's Anime for even more list articles for your favorite new and old anime series!
---