También puedes leer este artículo en:Español
Introduction
Summer always ends too quickly. A lot of us are back in school now with very little to cheer us up as we trudge through the days. Well, the fall season for anime might have something in its line up to help brighten your days. In particular, the action and fantasy shows coming out in a couple weeks seem determined to make your fall a pleasant one.
10. Digimon Universe: Appli Monsters

Episodes: Unknown
Aired: Oct. 1, 2016 -?
Digimon has been with us for an extremely long time and is one of those shows that fans will never get enough of. Toei Animation invites us to jump into a world where AI lifeforms or "Appmon" live within our phone apps. As with a lot of Digimon seasons, a certain villain takes hold of a particular technology that allows him/her to hack and infect other systems. In Digimon Universe: Appli Monsters over villain is 'Leviathan' who, after hacking apps, begins to control the human world from the net. Although the premise doesn't seem as interesting as previous ones, Toei Animation has proven itself capable of surprising its audience. There's a reason why Digimon is still going after all.
---
9. Monster Hunter Stories: Ride On

Episodes: 48
Aired: Oct. 2, 2016 -?
Slated for 48 episodes, Monster Hunter Stories: Ride On throws us into an awesome world of monsters and humans. In this world, there are both those who hunt down the various creatures roaming the land as well as those who befriend these different species. Those who form special bonds with monsters are known as 'Riders' and this anime particularly follows the life and adventures of Ryuto, who wants to become the world's best Rider. As of right now, the world and characters seem extremely vibrant and fun and it will be exciting to further explore this world.
---
8. Regalia: The Three Sacred Stars

Episodes: 13
Aired: Jul. 2016 - ?
Well, Regalia: The Three Sacred Stars started in July and then got pulled by episode four. It follows sister Yui and Rena who have had quite comfortable lives in the Enastria Empire. However, a giant mecha appears unexpected and begins to destroy everything. Accustomed to peace, although the country had only known peace for 12 years, Yui, the queen of her country must learn how to navigate an entirely new political scene as war erupts. So far the main topics being discussed are the level of instigation that demands military response as well as what it means to protect someone. It will be interesting to see how Studio Actas picks the series back up and finishes it this upcoming fall.
---
7. Time Bokan 24

Episodes: Unknown
Aired: Oct. 1, 2016 - ?
Time Bokan has been around for a very long time. It started in 1975 with Dr. Kieta sending himself to the prehistoric time period, which in turned forced his assistants to go on a wild goose chase through time and space. The last Time Bokan series was in 2000 and so it is exciting to see what studio Tatsunoko Production will bring to the table this time. In recent years they have really expanded their styles and range, taking on shows like Gatchaman Crowds and Ping Pong The Animation and even collaborating on Psycho-Pass 2. There's a lot of potential for the series; and with Akhiro Hino (Yokai-Watch and Inazuma Eleven) acting as the creative producer, they're definitely on the right track to creating an exciting and family friendly type program.
---
6. Bubuki Buranki 2nd season

Episodes: ?
Aired: Sep. 10, 2016 - ?
Studio SANZIGEN has produced pretty powerful dramas filled with lots of action over the past decade. One only has to look at Black★Rock Shooter and Arslan Senki to understand just how well the staff at SANZIGEN can perform. They know how to animate a fight and they know how to create characters that fans will love and they know how to revolutionize. Now, the first season of Bubuki Buranki might not have been as impactful as their other shows, but it was solid and held a lot of potential with the styles they were testing out. Deciding to go for Bubuki Buranki: Hoshi no Kyojin shows that they are now ready and confident to fully dive into this world. So let's see how they continue the story of Azuma and our other Bubuki users. Not that the fight scenes were bad, but hopefully they slow down a little to flesh out its interesting cast.
---
5. Cheating Craft

Episodes: Unknown
Aired: Oct. 5, 2016 - ?
Not much has been revealed about Cheating Craft yet. What we do now is that it focuses on the struggles of taking university exams. A lot of your life can be determined by this test and so people go to great lengths to achieve high scores. Many resort to cheating. However, this is the ultimate crime to those who have forcibly read and memorized everything they could. Thus, Cheating Craft pits "Cheating types" against "Learning types" in an epic scenario.
Overall, the show sounds like it might be taking some cues from Baka no Test. Its animation style seems very promising too. There's a certain freedom of motion to it that promises powerful moments of expression, whether that be in an outburst of emotion or possibly fists. However, it will most likely keep to games of deception.
---
4. Soul Buster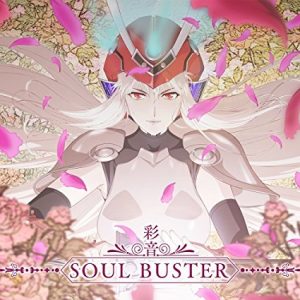 Episodes: Unknown
Aired: Oct. 4, 2016 - ?
Soul Buster will present to us the character Son Shin, who accidentally breaks a seal in his dream. This mistake of his actually has major real-life consequences as it effectively resets the Sanonkushi period to its beginning. Oh, and now he's a part of that period and will have the opportunity to monumentally change the future for better or worse. Well, if he doesn't die within the first few moments.
As a sword and fantasy type show, Soul Buster couldn't do much better than be backed by Studio Pierrot. They handle some of the biggest titles out there and a lot of those happen to be action, adventure type shounen with episode counts that are beyond counting. Looking at you guys, Bleach and Naruto. Either way, there's no doubt that it will at least be entertaining and have solid animation.
---
3. MSG: Iron Blooded Orphans 2nd Season

Episodes: Unknown
Aired: Oct. 2, 2016 - ?
Mobile Suit Gundam: Iron-Blooded Orphans was a solid continuation of the everlasting mecha series. It set up a complex galactic infrastructure with Earth's four economic blocks and the dependency of outer colonies. It also took on some pretty powerful and contemporary topics with its inclusion, depiction and conversation around child soldiers, poverty, and imperialism. You can expect for MSG: Iron-Blooded Orphans 2 to not only take on such ideas once again, but to also expand the level of politics being played. There will also very likely be a deeper investigation of character dynamics, which will be much appreciated as the forming and disintegrating of relationships in a volatile environment has always been a point of interest for the Mobile Suits Gundam series.
Following Kudella Aina Berstein as she tried to secure resources for the independence of her city on Mars, MSG: Iron-Blooded Orphans proved itself to be a show for both Gundam addicts as well as more casual and curious viewers. Though it will be useful to have watched the first season, you can expect similar appeal in this upcoming anime by Studio Sunrise.
---
2. Bloodivores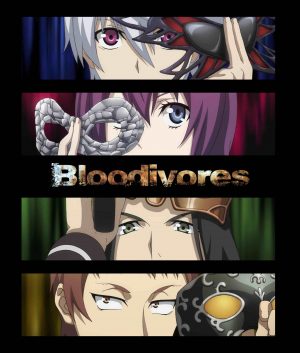 Episodes: 12
Aired: Oct. 1, 2016 - ?
Studios Creators in Pack seems to be taking a different direction from their comedy/slice of series with Bloodivore's supernatural and action premise. This upcoming show throws us into a world where a certain medicine was produced to cure a wide-spread and peculiar case of insomnia. However, there was a problematic side effect to taking this medicine. It turned users into vampires, and so war erupted between humans and the newly born vampires. For the most part, vampires were wiped out. However a few survived and one had a child with a human. This half-human, half-vampire is Mi Liu, who represents the only hope for reconciliation between humans and vampires.
Well, our boy here tends to be a bit of troublemaker, and after a bank robbery gets put into a special prison. In this prison, he befriends other vampires, is attacked by unknown monsters, and with them dives into the hidden mysteries of their prison.
---
1. Drifters

Episodes: Unknown
Aired: Oct. 7, 2016 - ?
Clearly people want samurais and swords for this upcoming fall season as evident by these top two. That aside, it's about time Drifters got an anime adaptation. Serialization began in 2009 by Young King OURs, and Kouta Hirano has been writing gold since then. The series follows Shimazu Toyohisa, a powerful fighter, who after being critically wounded in a battle is transported to another world. In this world, he meets and joins a group filled with similarly powerful warriors known as the "Drifters". Starring alongside Shimazu Toyohisa are the historical and godly Oda Nobunaga and Nasu Suketaka Yoichi so you know you're going to get your money's worth. However, they are not the only historical figures to have arrived in this world, which also happens to be filled with its own magical races. In the end, this show promises to be an extremely fun for action lovers and history buffs. It doubtlessly will follow the manga's battle direction and not only give us strong fight scenes but thoughtful moments of strategy.
---
Final Thoughts
Quite a lot of potential for enjoyment on this list, and it's only the action and fantasy ones being covered here. So were there any particular shows you were hoping for this upcoming fall? Any sequels or manga adaptations you're dying to see?
---