También puedes leer este artículo en:Español
There are always two things to look forward to at the end of every year: the new year that is approaching and Christmas! A time that is cozy, warm, and all things merry, of course, calls for the perfect companions to spend it with. For many, the perfect people to spend the holidays with are family, their significant others, and friends. While that's true for us at Honey's Anime as well, things are a little different.
We found ourselves wondering which male anime character would be the perfect companion to spend this time of the year with. Is it going to be someone shy? Someone who loves the cold? Someone who is a bit of a tsundere? Or is it going to be a delicious mix of everything? Well, you're going to have to find out below! And check out the previous articles below for even more Christmas anime boys!
5. Prince Geordo from Otome Game no Hametsu Flag shika Nai Akuyaku Reijou ni Tensei shiteshimatta…X (My Next Life As A Villainess: All Routes Lead To Doom! X)

Let's face it, who doesn't want to spend a holiday with a prince? Especially when it's with Prince Geordo, things are bound to get interesting. Prince Geordo can read people very well and that means he would know exactly what would make you, his friends, and his fiancee happy this Christmas. He is also extremely caring and affectionate so you can expect a very thoughtful gift from him for Christmas. Moreover, with trying to steal Catarina's attention and probably a kiss under the mistletoe, it's bound to be a warm and cozy holiday with playful banter between everyone vying for Catarina's attention and some of the best meals that you could find in the country.
---
4. Langa Hasegawa from SK8 (SK8 the Infinity)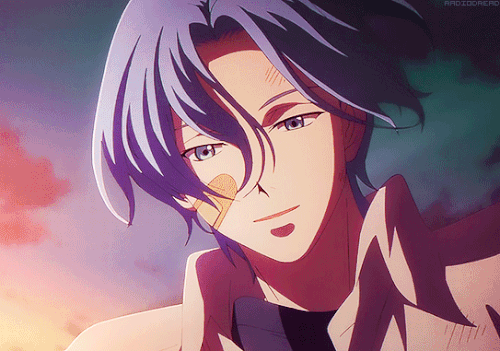 With hair as white as snow and eyes as blue as the sky, Langa always reminds us of a calm, snowy day where you see the snow gently cascading down. With Langa, Christmas will be adventurous. If you're the type who wants to go out into the snow and enjoy snowboarding or simply taking in the beauty of winter, Langa is the best person you can find. Having spent almost all his life in Canada, Langa would know the secrets of making the best use of the snowy winter.
---
3. Tamahiko Shima from Taishou Otome Otogibanashi (Taisho Otome Fairy Tale)

In the anime, Tamahiko Shima almost comes across as the embodiment of winter at first: soft like snow, unpredictable like the blizzard, and cold like the first chills. But with Yuzuki, in his life, his life has slowly bloomed into a beautiful bellflower, retaining the rich colors of winter. Because Christmas was not as widespread in Japan during the 1920s, not everyone will be celebrating Christmas. But we think that with Tamahiko's knowledge, he would tell Yuzuki all about the tradition of Christmas and on Christmas day, Yuzuki will be ready with a variety of dishes waiting for Tamahiko because she wants to spend this day with him. We at Honey's Anime will simply be content watching the happy couple spend time warming up by the fire with Tamahiko lying down on Yuzu's lap. As they watch the snow softly fall outside, they realize how happy they are together as Yuzu softly sings the latest Christmas carols that she learned from Kotori-chan.
---
2. Ken Ryuuguuji (Draken) from Tokyo Revengers

Draken is considered the heart of the Tokyo Manji Gang and with good reason. He can read the way people feel and willingly takes on the blame for things that aren't his fault if it means that his loved ones will be safe and happy. At the Christmas party, Draken would pretend like he doesn't like this holiday but deep inside, he will be incredibly content that he's with his best friends. We also think that Emma will try to catch him under the mistletoe to give him a kiss which Draken would just be oblivious to. But most of all, he will take a moment to see everyone wearing Mitsuya's custom Santa hats for the Tokyo Manji Gang, Mikey passed out from eating a lot, Takemichi getting pulled in the middle of a banter, Baji present in spirit, and everyone simply being happy. We think that that's what the holidays will mean to him: being happy with his friends.
---
1. Izumi Miyamura from Horimiya

Ahhh the best for last, Miyamura-kun from Horimiya. Do we even need to give you reasons why he's perfect to spend Christmas with? Miyamura did not have many friends when he grew up. He was often left alone till Hori came into his life. That means that the holidays are something that Miyamura can look forward to every year because he's no longer alone. Moreover, it was on Christmas Eve that Miyamura proposed to Hori, making the holidays extremely significant for the couple. We think that Hori and Miyamura will continue to spend every Christmas together, just like Hori wanted, eating cake, exchanging presents, and having fun with family around. As we've seen so far, both the families get along great. We at Honey's Anime would be more than content to see Hori and Miyamura taking a moment at the end of the festivities to remember that they have each other and that they will continue to spend the next Christmas together and so on.
---
Final Thoughts
We hope you enjoyed this article! Christmas is the most wonderful time of the year and it's a holiday cherished by many. We think that the perfect cherry on top this Christmas is to think about what your favorite male anime characters are doing this season and what you would do if you were with them!
Do you think we left out one of your favorites? Who do you think is the perfect anime boy to spend Christmas with? Let us know in the comments below!
---
---
Anime boys have always captivated us, and sometimes we wish we could spend time with them in the real world. So, since it's Christmas season, we decided to make a festive list of the Top 10 Anime Boys to Spend Christmas With. These are characters who would love Christmas for its emphasis on family, the excitement that it brings, or just the calm of a snowy winter evening. Let's see what's in store for the holidays this year!
10. Sadao Maou from Hataraku Maou-sama! (The Devil is a Part-Timer!)

Episodes: 13
Aired: April 2013 – June 2013
Yes, Sadao is literally the devil incarnate, but he's much friendlier than you might think. Unceremoniously dumped from his fantasy world into modern-day Japan, he has to work at a fast food restaurant just to afford the tiny apartment that he shares with an ever-growing cast of freeloaders. Still, he finds happiness in his new life and enjoys learning about our world's customs and traditions.
We think that Sadao would be delighted to learn all about Christmas (or at least the secular parts of it) and get into the holiday spirit. In fact, there exists promotional art of Sadao and Alciel dressed in Santa outfits and helping out at a seasonal retail sale. He could even shift into his fully powered form to hang the star on the tree without a stepladder!
---
9. Yuuri Katsuki from Yuri!!! on Ice

Episodes: 12
Aired: October 2016 – December 2016
Yuuri is just a warm and fuzzy kind of guy. He loves katsudon, fluffy dogs, and pouring his heart into figure skating. And he gets it honestly from his family, who run a hot springs resort and hold viewing parties at their house whenever he competes. Everyone who visits Yu-topia, including legendary skaters like Victor and Yurio, can't help but relax and take in the friendly atmosphere.
So if Yuuri and his family were to hold a Christmas party at their resort, it would be just as warm and welcoming as we've come to expect from them. Eating special holiday-themed katsudon with Yuuri while wafting in the warm mist from the springs on a frigid night would be heavenly, especially if Victor and Maccachin were right by Yuuri's side.
---
8. America from Hetalia Axis Powers

Episodes: 52
Aired: January 2009 – March 2010
Nobody loves Christmas more than America, that's for sure. He says so himself: "Dude, Christmas rocks! First we X out the Christ part to make it X-treme! Then we shop and eat stuff 'till we're sick!" He even helps "save" Christmas by dressing up as Santa and combat-rolling through windows to deliver presents to children in need (by ordering everything through Amazon Prime).
Spending the holidays with America would be a boisterous barrel of fun, full of calorific technicolor cakes and reckless spending. It sounds exhausting, but who else would put so much frantic energy into their winter celebrations? We'd try to keep up with him as long as we could, but eventually, we'd probably pass out in a sugar crash.
---
7. Shouto Todoroki from Boku no Hero Academia (My Hero Academia)

Episodes: 13
Aired: April 2016 – June 2016
Todoroki has spent much of his life denying the fire half of his quirk, since it came from his abusive father. He mostly likes to stick to the ice powers that he inherited from his mother, which have developed significantly as a result. Normally, we'd side with Deku and encourage him to use both powers as a symbol of his independence, but Christmas is a good time for him to settle down and just do what's comfortable.
It would be amazing to see Todoroki create beautiful ice sculptures, skating rinks, and possibly even snowfalls from thin air. Using his quirk for something other than hero training or fighting for his life would be a welcome change for him, and we think he might appreciate his gift more if he knew that he could use it to make other people happy.
---
6. Josuke Higashikata from JoJo no Kimyou na Bouken: Diamond wa Kudakenai (JoJo's Bizarre Adventure: Diamond is Unbreakable)

Episodes: 39
Aired: April 2016 – December 2016
The newest season of JoJo's Bizarre Adventure has finally descended from Mt. Olympus and graced us with its holy presence, but we'd honestly be a little scared to spend Christmas with Golden Wind's hardcore Italian gangsters. Luckily, though, Josuke Higashikata from part 4 is a much better holiday partner.
He looks like a stereotypical delinquent, but Mr. "Pure Love Kind Of Guy" is actually one of the most morally upstanding characters in the entire series. He might not get into decorating or baking, but he would absolutely enjoy eating whatever he can and playing N64 games with his closest friends beside a glowing fireplace. We'd be delighted to spend a snowy day with him, knowing that any happiness he shows is completely genuine.
---
5. Eiji Okumura from Banana Fish

Episodes: 24
Aired: July 2018 – December 2018
Eiji led a fairly uneventful life before traveling to America, but once he got involved with the youthful street gang leader Ash Lynx, he knew that he'd follow the charismatic boy through any and all danger that could come their way. He keeps Ash tethered to humanity by selflessly caring for him and sometimes even lightening the mood with stunts like a surprise Halloween party.
We know that Eiji would do his best to cheer up Ash and the gang with a Christmas party if he could, and that he would probably go a little overboard since he's in glitzy New York City. We wish we could be there to enjoy whatever Eiji comes up with, eating stale cookies from a local Italian bakery and hoping to see Ash smile when he steals a glance at the only man who truly loves him.
---
4. Tamaki Suoh from Ouran Koukou Host Club (Ouran High School Host Club)

Episodes: 26
Aired: April 2006 – September 2006
When it comes to important celebrations, Tamaki spares no expense. He'll have appropriate costumes for the whole club, a gorgeous spread of catered food, and a horse-drawn carriage ready to pick every guest up at their home. And, of course, the Christmas tree would be the biggest and brightest one in the country.
The anime never gave us a Christmas episode, so we'll just have to imagine what it would be like to share the holidays with Tamaki. But, between the festivities, we'd want to take him aside for a moment and reassure him that everyone would still want to spend time with him even without the fancy accouterments.
---
3. Decim from Death Parade

Episodes: 12
Aired: January 2015 – March 2015
It's unlikely that Decim even knows what Christmas is, since he's a metaphysical arbiter of souls and all that, but it wouldn't matter to us. His bar, Quindecim, is just so relaxing that we'd gladly spend the whole day sitting at the table, watching the jellyfish float by in their tanks and quietly chatting with him while sipping on whatever girly holiday cocktails we could convince him to make. We'd tell him all about our Christmas traditions and try to poke him into letting us know what he does when he has time off. It wouldn't be a normal holiday, but spending it with Decim would be worth it.
---
2. Howl from Howl no Ugoku Shiro (Howl's Moving Castle)

Episodes: 1
Aired: November 2004
This wizard may be vain and even a bit childish, but he knows how to take care of his loved ones. He can cook delicious meals (like those mouthwatering eggs and bacon that he whipped up for Sophie and Markl one morning), rearrange his house into whatever shape he wants, and create entire fields of flowers just to make Sophie smile. We have no doubt that he could set the castle up for a magical Christmas day in the blink of an eye.
We'd love to knit Christmas stockings with Sophie by Calcifer's fire, help Markl make a Christmas pudding, and brainstorm decoration ideas with Howl. As long as we keep him away from Madam Sullivan, he should be able to enjoy the holiday with a happy heart.
---
1. Elias Ainsworth from Mahoutsukai no Yome (The Ancient Magus' Bride)

Episodes: 24
Aired: October 2017 – March 2018
Spending the holidays with Howl would be magical and comforting, but for a true British Christmas, we'd need to head on over to the Ainsworth residence. The fae spirits would flutter at the corners of our vision and weave holly branches into our hair while Elias concentrates on crafting the perfect holiday potion to protect against ill fortune and frostbite.
He probably wouldn't get into the Christmas mood right away, since he's been alone and unloved for so long, but his new friends would be with him this year to take the bitter sting out of the season and give him the love that he deserves. If we could just watch while Elias, Chise, and Ruth wander through the enchanted forests with only the crunch of freshly packed snow accompanying them, that would be enough for us.
---
Final Thoughts
It's the most wonderful time of the year for a reason, Christmas often brings out the best in people. And while we can only dream of sharing our holiday season with these anime boys, we can still try to bring that happiness into our real lives by recreating those dreams with our family and friends.
What did you think of our list? Which anime boy would you want to spend Christmas with? Let us know in the comments, and thanks so much for reading!
---
---
Right beneath this article you can find the original one we previously published. Being this ranking an update of the previous one, be sure to check that out as well!
That time of the year when you all want to spend the days with your beloved ones is coming: Christmas is behind the corner! We also know that some of you, though, would rather spend that time of the year with your favorite anime boys. Lonely hearts around the world, this is a list meant for you!
We'll try to count down ten of our favorite anime boys with whom we'd gladly spend our Christmas with. So take your computers, turn the light off, wrap yourself with a warm blanket and you're ready for a date with one of these amazing anime boys!
10. Ryuu Zaou from Binan Koukou Chikyuu Bouei-bu LOVE! (Cute High Earth Defense Club LOVE!)

'
Episodes: 12
Aired: January 2015 – March 2015
Let's start this ranking with a non-conventional show that surprised everyone. Binan Koukou shows how it's not always up to magical girls to save the world from people deprived from love, on the contrary, boys can do it better! Our five protagonists are summoned by a pink wombat who gives them the power to turn into princes to fight against the evil. As the premises say, it's a show full of gags and a bit of a parody of magical girls shows, but whatever, we loved it!
Among all the princes in the show, the one with a passion for girls was Ryuu Zaou, alias "Thrilling Prince, Battle Lover Vesta". This cute little pink time-bomb is depicted as a cheater, but don't be fooled! He is bound to give you a very interesting Christmas. Ryuu is playful and jovial. It's difficult to see him depressed, or too serious about pretty much anything. Since he is so open and cheerful, and loves girls very much, there are high possibilities that he will be willing to do whatever pleases you. Don't forget he is a prince, this is a guarantee that you'll enjoy your Christmas to the fullest!
---
9. Yuuta Takemoto from Hachimitsu to Clover (Honey and Clover)

'
Episodes: 24
Aired: April 2005 – September 2005
Hachimitsu to Clover is a show revolving around the lives of five college students. As these five students struggle with their studies and their failures, love strikes and a lot of even harder situations unravel themselves in front of their eyes. Yet, they all will understand the meaning of true friendship, and that love is not always easy. Among the amazing characters we can find in Hachimitsu to Clover, we believe that the best to spend Christmas with is Yuuta Takemoto!
Takemoto looks younger than he actually is, and is often mistaken for a sophomore. But he is not one to feel down about it; on the contrary he usually plays along. This boy is not that tall, but he is a cutie pie that will make you fall head over heels. He is serious, and yet so easy to be with that your Christmas will probably be all about long conversations on pretty much anything, and end with both of you on a Ferris wheel. How romantic! Takemoto is very considerate of other people's feeling, so your Christmas with him will be sweeter than honey!
---
8. Yogi from Karneval

'
Episodes: 13
Aired: April 2013 – June 2013
Karneval is a story about a government defense agency called "Circus", that deals with those criminals who are too hard for the police to handle, and protect civilians from monsters called "varuga". When Nai and Gareki face a varuga, and manage somehow to escape, they are found by Circus, and both are forced to join the agency. During their trip they'll face a lot of hardships, and come to know all the members of Circus, who are one weirder than the other.
Among the members of the agency, the one who immediately caught our eyes was Yogi. He is just perfect to spend Christmas with! Yogi is beautiful, like a prince; he is tall, blonde-haired and kind. He is loved by children, since he works as "Nyanperona" and wears a cat's costume, and he loves sweets. There are high possibilities that you'll spend Christmas eating cakes to your heart's content, while enjoying Yogi's company, whose childish side will put you at ease. Well, he is beautiful but not pompous, he is good with children, he is easy to be with... Just the perfect husbando to spend your Christmas with!
---
7. Sukeroku Yuurakutei from Showa Genroku Rakugo Shinjuu (Showa and Genroku Era Lover's Suicide Through Rakugo)

'
Episodes: 13
Aired: January 2016 – April 2016
As the title suggests, this is a story about Rakugo and two guys who found themselves involved with this traditional Japanese form of comedic storytelling. This story unravels as a tale narrated by one of the two protagonists – Yakumo – when a former yakuza member asks him to become his apprentice. While considering whether to take the former yakuza in or not, Yakumo remembers about his greatest rival, and dearest friend.
Sukeroku is the other protagonist of this story, and the one bound to give you a pleasant Christmas, all the more so if you like drinking. Sukeroku is known to be a womanizer, but he is so funny and cheerful that you'd want to spend a lot of time with him. You can put up with his shabby figure, as he will impress you with his skills with Rakugo. He is a heavy-drinker, so there's a chance you will be making a toast before night falls, but don't worry, you'll have a lot of fun!
---
6. Lavi Bookman from D.gray-man Hallow

'
Episodes: 13
Aired: July 2016 – September 2016
The Millennium Earl creates Akuma with the suffering souls of the dead. Since Akuma are mechanic weapons bringing chaos and killing people, to fight them, an organization – Black Order – made of Exorcists was born. The Exorcists fight against Akuma with the "Innocence", a power given to those who are apostles of God. Our protagonist, Allen Walker, together with his comrades Exorcists, has to stop the Millennium Earl before it's too late for the world to be saved!
Among all the Exorcists, the cutest and funniest is Lavi Bookman. His looks are just amazing, as he is red-haired, with green eyes and plus he is very tall. Even though he doesn't seem shy, he actually is, so during your date you can try holding his hand and enjoy seeing him blush. Don't worry, since he has to deal on daily basis with Allen and Kanda's quarrels, he won't mind your teasing. Since he is attentive and caring, he will ask you what you prefer to do, and will shield you from cold wind – to blush even harder after. He is just a hot boy, with a cute way of acting, your Christmas time with him will be worth it!
---
5. Osamu Dazai from Bungo Stray Dogs

'
Episodes: 12
Aired: April 2016 – June 2016
After being thrown away from the orphanage, while Nakajima Atsushi is starving on a riverbank, he has a fated meeting. Or better, he saves an eccentric man whose name is Osamu Dazai. He is a supernatural detective with a passion for suicide. Since Dazai, same as Atsushi, is investigating on a tiger which has been hunting Atsushi, they try to solve the mystery together and in the end, Atsushi is forced to join the detective agency as an actual member.
Osamu Dazai is an eccentric man with a passion for women. Even though he seems to be lost in his own world, he shows to be a loyal comrade when pushes come to shove. He is covered with bandages, due to his attempted suicides, but don't worry, he is funny to be with. Dazai will show you all of his gentle manliness, by kissing your hand, and playing along with whatever you decide to do. There's only one problem, there's a chance that he will ask you to commit suicide together by the end of your date, but don't worry... That just means you have caught his heart!
---
4. Tomoya Matsunaga from Nijiiro Days (Rainbow Days)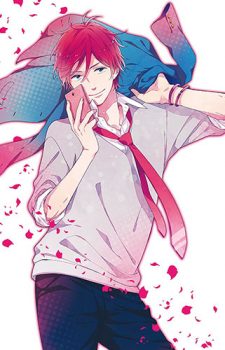 '
Episodes: 24
Aired: January 2016 – June 2016
Nijiiro Days is a slice of life, shoujo anime revolving around four high school boys and their delusional love stories. Natsuki, Tomoya, Keiichi and Tsuyoshi have totally different characters, and yet they get along very well and help each other. During the show the four of them will learn what it means to fall in love, and how love can be full of misunderstandings!
With his tallness and his looks, Tomoya Matsunaga would be your perfect Christmas date even with just this. Mattsun – the way his friends call him – is a player when it comes to love, in fact he loves flirting and has a lot of girlfriends. Table turns when Mattsun actually falls in love; he becomes honest, caring and sincere. A Christmas date with a Mattsun head over heels for you is a date meant to be romantic, full of tenderness and cuddles. Mattsun is very reliable and sweet, and he will do whatever to show you how much he cares; you won't be disappointed!
---
3. Haru Kaidou from Super Lovers

Episodes: 10
Aired: April 2016 – June 2016
Called back in Canada by his mother, Haru meets Ren; a little boy acting like a beast. Spending his summer trying to tame little beast Ren, who is eight years younger than 16-year-old Haru, the two of them gradually learn to get along. Years after, when Haru, his two twin brothers, and Ren from Canada start to live together in Tokyo, the situation turns for the worse. Haru and Ren fall in love with each other, and trouble arises!
Haru's looks are amazing, since he is half Japanese and half Canadian. He has platinum blonde hair, emerald eyes and he is 190cm tall! And, well, he is a former host. Who better than him knows how to treat a woman on a date? So don't be shy, let him pour you champagne on a Christmas night! Use his host-like behavior to coerce him into the perfect Christmas date! Haru is kind and cheerful, and will make you feel at ease. There's a chance he will start bragging about his brothers while a bit tipsy, but that just shows how much family-oriented and sweet he actually is.
---
2. Asuma Mutsumi from Watashi ga Motete Dousunda (Kiss Him, Not Me!)

Episodes: --
Aired: October 2016 - ongoing
Kae Serinuma is a high school student with a big passion for boys love. She reads manga, watches anime, she is a real otaku. And she's fat. When her favorite character – Shion – dies, she is so depressed she loses a lot of weight. That's when her popularity starts! She is surrounded by cute boys trying to get her attention, and she is not used to all that popularity, Serinuma is at a loss on what to do... and when even a girl confesses to her, things get even more complicated!
Among the cute boys surrounding Serinuma, the best one is probably Mutsumi-senpai. It's not just because a senpai is always more appealing than a kouhai, but because of his way of acting. Mutsumi-senpai is guarantee of a perfect Christmas. He is a listener, a mediator and a helper. What's more, he is so open-minded (or even dense) that he is unfazed whatever happens. In fact, he didn't act surprised with Serinuma's passion for BL, on the contrary he was interested.
Since Mutsumi-senpai is a boy who is curious, he will listen honestly interested to what you'll tell him, be it about your hobbies or about what you did during the day, and he will never judge you. By the end of the Christmas date, you will probably be head over heels for him, shouting "notice me, senpai!"
---
1. Victor Nikiforov from Yuri!!! on Ice

Episodes: --
Aired: October 2016 - ongoing
Yuri!!! on Ice revolves around Yuuri Katsuki, a japanese ice skater who, after the defeat, is thinking to retire. Back at his parents' home, he spends his time eating and ice skating his pain away. When one night he decides to performance Victor Nikiforov's choreography and his performance is secretly uploaded on the net, Victor sees it and decides to become his coach, as he can understand how talented Yuuri is. That's how Yuuri's mixed feelings end up even messier, and yet he will understand how much ice skating means for him.
We would say that Victor Nikiforov is the number one anime boy who is worth your Christmas time. Coming from the cold Russia, he knows how to warm your heart up. Contrary on the Russian's cold, he is hot and beautiful, with his 180cm disposed in a mighty and muscular body. Victor is bound to give you the most dreamy Christmas date ever!
Being Victor whimsical, he will probably tease you a bit, knowing your weak points, but fear not! By the end of the Christmas date, he'll win you over with his lively personality and his spontaneous way of acting. He is able to deal with his juniors, and with his elders, and is a beautiful Russian prince; the perfect husbando you can bring home to meet your parents during Christmas holidays, because rest assured, his charm will conquer even your dad!
---
Final Thoughts
Our list comes to an end, but since Christmas is just about to begin, go ahead and choose! All of these boys are bound to give you a nice time full of laughter, sweet moments, and funny feelings. They all will hold your hand in this special time of the year, making the festive Christmas atmosphere a special one for this year as well. We hope you enjoyed this one, and please let us know with whom you'd spend your Christmas with!
---
---
Top 10 Anime Boys to Spend Christmas With
As 2015 draws close to an end, for those lonely hearts looking to spend the year's final moments with a special someone, a Christmas Date can wrap up 2015 in a beautiful overly romanticised present. For girls, who better to spend Christmas with other than our anime boy crushes.
As snow is falling down all over the streets, we'll sip on our hot cocoas indoors, huddle in front of our computer screens with the greatest company; the best anime boys to spend our christmas with.
This list will be counting down the Top 10 Anime Boys to Spend Christmas With! From boyfriend material perfection to meeting the parents on Christmas eve, the boys in this list will promise not to fail! Although there are many wonderful candidates to spend the season with, this list will be limelighting the recent boys of this year (2015) and feature some oldies to bring back some doki-doki nostalgia.
10. Kurusu Shou from Uta no☆Prince-sama♪ Maji Love Revolutions (Uta no Prince-Sama Revolutions)

Episodes: 13
Aired: April 2015 - June 2015
Back in the third adaption of the popular otome game of UtaPri, the idols of Starish engage in a spirit-seeking adventure to become a revolutionised idol group. All for the sake of performing in the Super Star Sport with their other idol comrades, Quarter Night, that seem to be better than Starish in many ways. The boys learn to improve their all-round skills while being absolutely gorgeous Bishounen.
From the many idols of Starish and Quarter Night, Kurusu Shou is the one shining the brightest and will definitely be a fun date to spend Christmas with. Standing only at 161cm and weighing 52kg (there's a high chance he'll be smaller than you), Shou makes it up with his energetic and cheerful persona. No matter the person (tall or short), spending Christmas with this blond haired ochibi-chan will surely be exciting as he's always ready for adventure and is the life wire of the group. After all, he's an idol and you'll be starstruck the whole darn time.
---
9. Otosaka Yuu from Charlotte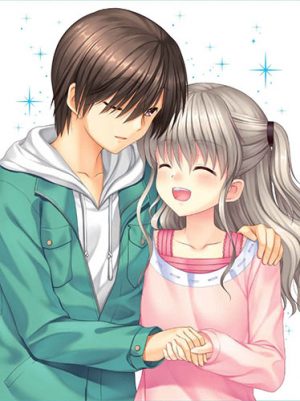 Episodes: 13
Aired: July 2015 - September 2015
Next on the list is our main character from this Summer's top anime, Charlotte! Charlotte is about students who have supernatural abilities and Otosaka Yuu who seems to only have a regular mind-entering ability finds out that he is so much more. With the help of his friends, he discovers his true ability and takes on the burden to save the entire world from a power-wielding epidemic.
Yuu is one of those regular high-schoolers that loves girls. Spending Christmas with 'pre-saviour Yuu' may not be anything to shout about. However, 'post-saviour Yuu' will certainly be a better date. With his fragmented memories, you'll be the one to reteach him all the fun Christmas traditions and be the one holding his hand.
Come on girls, he just saved the world, spending Christmas with Yuu will call out your inner nurturer. While Yuu may have a lot of unwanted characteristics, he has proven himself to be a fighter for love and he never breaks his promises. So, don't you just look forward to spending Christmas with Yuu as you both make an unbreakable vow to one another?!
---
8. Genos from One Punch Man

Episodes: 12
Aired: October 2015 - Current
In a comedic and parodic action anime, a refreshing take on superheroes introduces a new type of superhero and his loyal disciple, Saitama and Genos. The two of them, different in so many ways, find a bond; to be a hero (although their definitions differ). Saitama who has trained day and night to be unbeatable ends up with the ability to single handedly out punch his foes. Meanwhile, Genos, a full bodied cyborg is looking to gain the strength like his mentor.
Not only is Genos extremely nice on the eyes, his body, consisting of metal parts and and cyborg strength, makes him an unforgettable date for Christmas. Wouldn't you want to find out what's in his pants? Cyborg parts equal everlasting durability, does it not? *wink wink*
Loyal and driven, Genos also has a side of mystery. Your Christmas together can be of revealing and discovering one another. Along with his dark past, he's equipped with sensitivity which is an essential piece to a successful date. Hence, in the coldness of a winter night and the chill of his metal body, you might find warmth, piercing like his yellow eyes.
---
7. Isana Yashiro from K: Return of the Kings

Episodes: 13
Aired: October 2015 - December 2015
Sequel to K, this second season, our favourite clan members return in hopes to find their missing kings. Silver clan members Yatogami Kurou and Neko, extend their search and support to reunite with their Silver king, Isana Yashiro aka Adolf K. Weissman. During the absence of Yashiro, much havoc has been caused by the Green clan, Jungle. The reunion is cut short as Yashiro teams up with other clan leaders to bring down Jungle.
Who wouldn't want to spend their Christmas with the long missing Silver king? Cut in his own silver hair and bright eyes way. A snowy, winter wonderland dulls in comparison to Yashiro's shinning aura. May it be a date in his blimp or a party in his high-school dorm room, Yashiro is all about bringing the clansman together.
Bringing him home to meet your parents during the festive season is nothing to worry about because of His Excellency's ability to unite people. He will certainly ensure a harmonious celebration for all.
---
6. Adlet Mayer from Rokka no Yuusha (Rokka: Braves of the Six Flowers)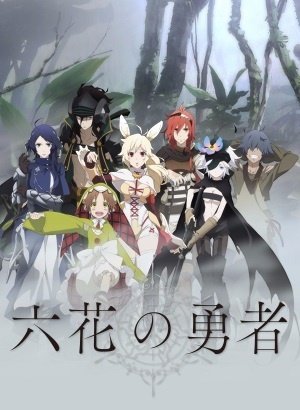 Episodes: 12
Aired: July 2015 - September 2015
Selected by Goddess of Fate, six heroes are bestowed with powers to save the world from the Demon God. Working in the genre of Magic and Mystery, Rokka no Yuusha is an anime with epic action, fighting and drama. Once the initial six find out that there is a seventh hero who is a traitor, they all attempt to reveal the imposter amongst them.
Adlet Mayer is one of the six heroes in this anime. He's a self-proclaimed strongest man in the world, who has a knack in fighting. His fiery red hair and eyes match his strong will and pride. Although he is skilled in fighting, Adlet usually tries to solve fights without violence by talking things out. This redhead will make a great partner for Christmas as he is a man of great self control with a big heart. Let's not forget that his trustworthiness is a check on the list.
While Christmas is all about Santa suits and Santarinas, Adlet's bright mane will look perfectly in uniform with the festive colours!
---
5. Oikawa Tooru from Haikyuu!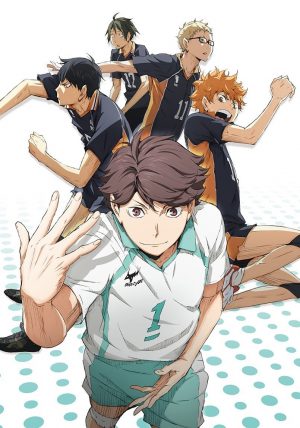 Episodes: 25
Aired: April 2014 - September 2014
Haikyuu!! is an anime about talented and driven high-school boys in a volleyball team. Karasuno's volleyball team attempts to revive from its fallen champion status and regain dominance in the court. With a newly formed team, consisting mostly of promising first years, Karasuno slowly rebuilds to become a strong contender in the Inter-High tournament.
Rival team member of Karasuno, Oikawa Tooru from Aoba Jousai High makes the top five mark in our anime boys to spend Christmas with list. Oikawa, who stands at 184.3cm tall and the captain of the rivalling team has a incredibly cocky personality. However, his pretty face and charismatic play set him levels apart from the other players. True to his nickname, 'Grand King', Oikawa is not only intelligent, he is also a people's person. He values his fans and teammates deeming him a lovable guy.
Christmas with Oikawa may entail him figuring out all your weak points and using them to his benefit. But by the end of the night, he'd have found his way into your heart.
---
4. Fujino Kiyoshi from Prison School

Episodes: 12
Aired: July 2015 - September 2015
To some boys, being stuck in a school full of girls may be a godsend. However, that is not the case for the boys of Hachimitsu Academy. This recently turned co-ed school upholds a draconian law that incarcerates students who break the rules. The boys find out the hard way that it is indeed difficult to escape from the clutches of the Underground Student Council and the Prison School.
Kiyoshi and his level-headedness make him a gentlemen among his peers. He develops deep feelings to the one he likes but doesn't let his sexual desires get ahead of him. It will certainly be a respectful evening if you choose to spend your Christmas with Kiyoshi. Knowing that he will not take advantage of a girl, lets you be free and let loose around him. What is better than to be in your skin during the holidays?
Also, it has been proven that Kiyoshi will go through miles to meet his lover, such as even crossdressing to break out of the tightly secured prison. So worry not about him bailing on you because Kiyoshi will never disappoint, even if it costs him!
---
3. Tachibana Makoto from Free!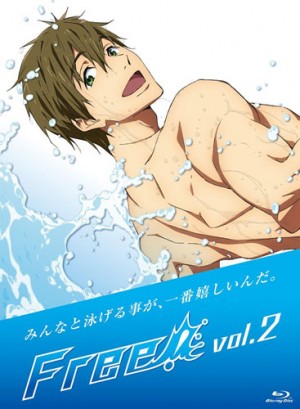 Episodes: 12
Aired: July 2013 - September 2013
Nanase Haruka, Tachibana Makoto, Nagisa Hazuki create a new swimming club in their middle school. Recruiting Rei Ryugazaki as their fourth member, the boys dive into competitive swimming, all in hopes to swim with their long separated friend, Matsuoka Rin.
Makoto aka Mako-chan is number three in our list. He's a tall, muscular backstroke swimmer who's a big softie on the inside. Mako-chan acts like the mother of the boys and is always considerate of everyone's feelings. Although he is mostly a soft mannered man, Makoto can be manipulative to get what he wants. Do not worry that your date will be tame or boring with Makoto. His team members can vouch that spending time with him is always memorable.
Also, his favourite pastime is to spend time with his younger siblings which suggests a lot about his future ability as a dad! Makoto will surely promise a perfect Christmas as he'll carefully plan out the date since that's just in his nature.
---
2. Kurosawa Yamato from Sukitte Ii na yo(Say "I Love You".

Episodes: 13
Aired: October 2012 - December 2012
If there were to be a perfect romance, Sukitte Ii na yo would the one. A protagonist that doubts the entire concept of friendship, suddenly finds herself the love interest of the most popular boy in school, Kurosawa Yamato. After suddenly losing her first kiss to him, she discovers that perhaps love and friendship is not too bad after all. This anime is no doubt a teeth-rotting sweet love tale about two high schoolers that overcome obstacles in their way.
Not only is he the hottest and most popular boy in school, Yamato is also a kind-hearted guy with a sense of heroism. Number two to spend Christmas with is the cookie cutter perfect boyfriend who will always protect you and love you no matter what. And EVEN with all your crazy antics, he'll come to love you even more. Yamato is a date worth spending the romantic holidays with.
This perfect boyfriend will promise the most romantic and memorable Christmas. Knowing that he'll put your wants before his, he'll work his butt off to make you smile in the midst of a freezing Christmas.
---
1. Gouda Takeo from Ore Monogatari!!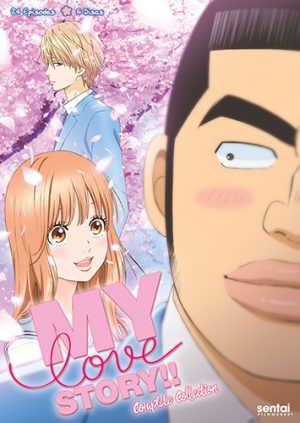 Episodes: 24
Aired: April 2015 - September 2015
Gouda Takeo, a thick-lipped, giant high-schooler, who struggles to find love, accepts his fate to always lose his crushes to his handsome best friend, Sunakawa Makoto. One day, Takeo saves a girl, Yamato Rinko, from being molested on a train. Little did he know he's about to star in his very first love-story with his damsel in distress. This 24-episode anime is packed with comedic romance that is incredibly innocent and refreshing to watch!
Appearance wise, Takeo is nothing to shout about. Rather, in the eyes many girls, he is a gross giant bear. However, Takeo is incredibly gentle and gallant. All he wants is to find a cute girl to pour his love into. Takeo has proven that he will do anything to make his girlfriend happy and will protect her from any wild boars or even jump into a burning building for her. Christmas will surely be sweet and warm next to Takeo. Also, with Takeo's strength, cutting your own christmas tree and putting up decorations will be a breeze.
Additionally, whatever gift he's gotten you, is sincere and from hard work because he believes in earning things himself. Wouldn't it just warm your soul to spend christmas with a man with a heart of gold?
---
Closing
So, there you have it the top 10 Anime Boys to Spend the Christmas With! Rest assured that the boys here will work hard to give you the best memory for the festive season. With all the jerks filtered out, these boys are certified gentlemen that will only succeed in winning your heart. From superhero to regular joe, the boys will protect you from the harsh winter winds and lend you their scarves to keep you toasty!
Who are you looking forward to spending your holidays with? Let us know in the comments below!
---
Enjoy the Holidays with our Christmas Articles!
---